Senior Security Engineer, Infrastructure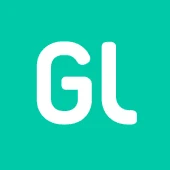 Greenlight
Other Engineering
Bangalore Rural, Karnataka, India
Posted on Tuesday, July 11, 2023
Greenlight is the leading family fintech company on a mission to help parents raise financially smart kids. We proudly serve more than 6 million parents and kids with our award-winning banking app for families. With Greenlight, parents can automate allowance, manage chores, set flexible spend controls, and invest for their family's future. Kids and teens learn to earn, save, spend wisely, and invest.
At Greenlight, we believe every child should have the opportunity to become financially healthy and happy. It's no small task, and that's why we leap out of bed every morning to come to work. Because creating a better, brighter future for the next generation depends on it.
We are looking to hire a
Senior Security Engineer
to own our Cloud Infrastructure Domain. In this role, you will take a leadership role in defining technical cloud security solutions, requirements, coordinating security implementation work with our Cloud Infrastructure Team, and building tooling that allows us to move fast in a secure manner. In addition, this role will assist the Security Department with evolving the infrastructure we use for security threat monitoring as well as identifying areas of improvement across Greenlight's Infrastructure.
This role will report directly to Greenlight's Senior Manager, Information Security.
Tech Stack:
We're largely in AWS, but leverage other cloud service providers
Cloud services for: virtual machines, containers, container orchestration, serverless compute, data pipelines, file storage, transactional databases, data warehouses, source control repositories, credential management, and threat detection
Kubernetes, Terraform, GitHub Actions
What you will be doing:
Defining technical security solutions for all aspects of our production cloud infrastructure
Coordinating security implementation work with our Cloud Infrastructure Team and other members of our Security Department
Building tooling that improves our efficiency and efficacy, and allows us to move fast in a secure manner
Assisting with security investigation and response processes
Assisting with and advising on other aspects of the Information Security Program, including data protections, access control procedures, producing evidence for audits, security awareness training, BC/DR coordination, security policy management, vendor risk management, and enterprise risk management
Collaborating with leadership on defining the strategic direction and lead initiatives.
Operating independently, have ownership of key security components, and provide guidance across Greenlight.
Fostering an inclusive and trusting culture by communicating clearly, thinking inclusively, establishing efficient processes that empower my team to do great work, and act as a mentor throughout Information Security
What you should bring:
7+ years of relevant experience.
Strong communication skills.
Experience in public cloud and SaaS-heavy environments, especially AWS, Kubernetes, GitHub, and financial payment tools.
The ability to handle multiple security frameworks simultaneously.
The willingness to roll up your sleeves and build processes and solutions.
Outside of the box and innovating thinking.
A thirst for continuously educating yourself and your peers.
A humble and collaborative attitude.
Effective prioritization and time management skills.
Who we are:
It takes a special team to aim for a never-been-done-before mission like ours. We're looking for people who love working together because they know it makes us stronger, people who look to others and ask, "How can I help?" and then "How can we make this even better?" If you're ready to roll up your sleeves and help parents raise a financially smart generation, apply to join our team.
Greenlight is an equal opportunity employer and will not discriminate against any employee or applicant based on age, race, color, national origin, gender, gender identity or expression, sexual orientation, religion, physical or mental disability, medical condition (including pregnancy, childbirth, or a medical condition related to pregnancy or childbirth), genetic information, marital status, veteran status, or any other characteristic protected by federal, state or local law.