Tax Associate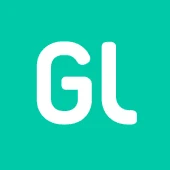 Greenlight
Accounting & Finance
Bangalore Rural, Karnataka, India
Posted on Thursday, August 17, 2023
Greenlight is the leading family fintech company on a mission to help parents raise financially smart kids. We proudly serve more than 6 million parents and kids with our award-winning banking app for families. With Greenlight, parents can automate allowance, manage chores, set flexible spend controls, and invest for their family's future. Kids and teens learn to earn, save, spend wisely, and invest.
At Greenlight, we believe every child should have the opportunity to become financially healthy and happy. It's no small task, and that's why we leap out of bed every morning to come to work. Because creating a better, brighter future for the next generation depends on it.
We are seeking a Senior Tax Accountant who will work with other Greenlight Tax and Accounting and Finance team members as well as other Greenlight employees on various challenging assignments. The successful Senior Tax Accountant will be passionate about helping in a variety of different areas of need as we continue to grow our internal tax function.
This role will report to a Senior Manager, Tax based in the United States.
Responsibilties
Prepare monthly US sales tax returns and India GST returns
Prepare quarterly income tax estimated payment calculations
Prepare quarterly and annual US tax provisions in accordance with US GAAP/ASC 740
Assist in tax accounting control compliance and documentation requirements for Sarbanes-Oxley Section 404
Work with outsourced tax services firm by providing data and coordinating the preparation of income tax returns
Assist responding to tax notices for all tax types across various jurisdictions
Perform basic indirect and direct tax accounting bookkeeping functions including keeping track of US sales and franchise taxes payable, India GST payable/receivable, and India TDS/TCS, as well as preparing direct and indirect tax payment requests and ensuring accurate entries in the accounting system
Perform reconciliations of tax accounts at both our US and international entities.
Work cross functionally with the Accounting and Finance team, external advisors, and external auditors to timely close the books each month end, provide requested information, and resolve questions
Facilitate report development and implement new tools to improve performance across the tax team
Stay current with tax legislation changes and supporting the Senior Manager, Tax, in evaluating the impact
Develop and maintain relationships throughout the organization to increase understanding of the business and keep current with transactions and/or other changes/activities that may affect the tax results
Support the Senior Manager, Tax with various ad hoc projects
Qualifications
Degree in tax, accounting, finance or related field
1-4 years of previous relevant experience in industry or public accounting
Knowledge of the practices and procedures of US GAAP accounting
Microsoft Excel skills, with the ability to manipulate and digest large amounts of data required
NetSuite, Vertex Cloud, Corptax knowledge is a plus but not required
Takes accountability for delivering on personal goals and assigned tasks
Excellent time and self-management skills and ability to prioritize critical projects
Who we are:
It takes a special team to aim for a never-been-done-before mission like ours. We're looking for people who love working together because they know it makes us stronger, people who look to others and ask, "How can I help?" and then "How can we make this even better?" If you're ready to roll up your sleeves and help parents raise a financially smart generation, apply to join our team.
Greenlight is an equal opportunity employer and will not discriminate against any employee or applicant based on age, race, color, national origin, gender, gender identity or expression, sexual orientation, religion, physical or mental disability, medical condition (including pregnancy, childbirth, or a medical condition related to pregnancy or childbirth), genetic information, marital status, veteran status, or any other characteristic protected by federal, state or local law.