Engineering Manager, Platform Services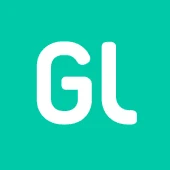 Greenlight
Software Engineering
Bangalore Rural, Karnataka, India
Posted on Wednesday, September 6, 2023
Greenlight is the leading family fintech company on a mission to help parents raise financially smart kids. We proudly serve more than 6 million parents and kids with our award-winning banking app for families. With Greenlight, parents can automate allowance, manage chores, set flexible spend controls, and invest for their family's future. Kids and teens learn to earn, save, spend wisely, and invest.
At Greenlight, we believe every child should have the opportunity to become financially healthy and happy. It's no small task, and that's why we leap out of bed every morning to come to work. Because creating a better, brighter future for the next generation depends on it.
We are looking for an Engineering Manager to lead multiple Product Engineering teams. The ideal candidate is someone who thrives in a high growth, high impact environment and leads a team with high standards and a commitment to continuous improvement. We need someone who cares deeply about their team, coaches for high performance in a fast-paced environment, and works effectively with their counterpart in Product to keep the team focused on delivering incremental value. The ideal candidate is a skilled technical leader who is passionate about building and scaling resilient, high-performance platforms.
This role reports to the Director of Engineering.
Technologies we use:
Backend: Kotlin, Java, Node.js,
Frontend: React, Redux, Swift, Kotlin
REST, gRPC
AWS
MySQL, DynamoDB, Redis
Kubernetes, Ambassador, Helm
Key Responsibilities:
Technical Leadership: Lead a team of skilled engineers responsible for the design, implementation, and maintenance of platform services. Provide technical guidance, mentorship, and support to ensure the team delivers high-quality solutions.
Strategic Planning: Collaborate with cross-functional teams to define the technical roadmap for platform services that aligns with the company's goals and vision. Drive initiatives to improve system architecture, scalability, and performance.
Team Development: Foster a culture of innovation, collaboration, and continuous learning within the team. Identify opportunities for skill development and growth, and provide regular feedback and performance evaluations.
Project Management: Manage project timelines, resources, and priorities effectively. Ensure timely delivery of projects while maintaining a balance between innovation and operational stability.
Cross-functional Collaboration: Collaborate with product managers, designers, and other engineering teams to understand requirements and design solutions that meet business needs. Communicate technical decisions and strategies effectively to non-technical stakeholders.
Technical Excellence: Champion best practices in software engineering, architecture, and quality assurance. Ensure that code reviews, testing, and documentation standards are upheld.
Operational Excellence: Drive the stability and reliability of platform services by implementing monitoring, incident response, and disaster recovery plans. Participate in on-call rotations as needed.
Innovation: Stay up-to-date with industry trends, emerging technologies, and best practices. Identify opportunities to leverage new technologies to improve our platform's capabilities.
Recruitment and Hiring: Participate in the recruitment process by identifying and interviewing potential candidates. Help grow the team with top-tier engineering talent. Providing both performance management and career development opportunities.
What you should bring:
Bachelor or masters degree in Computer Science, a related field, or equivalent experience
10+ years experience with large scale distributed systems, microservices, and cloud technologies (AWS)
Demonstrated experience (3+ years) in a leadership role, managing and mentoring engineering teams.
Strong understanding of system architecture, microservices, cloud computing, and containerization.
Experience collaborating in a highly cross-functional environment with a proven track record of partnering closely with Product and other teams to align on priorities and establish roadmaps
Ability to develop a sense of ownership, accountability & urgency with your teams
Experience providing mentorship, career development opportunities, and performance management to your team
Strong customer mindset and the ability to balance competing priorities in a fast-paced environment to meet business outcomes
Excellent problem-solving skills and the ability to make sound technical decisions.
Experience with agile methodologies, continuous integration, and continuous delivery practices.
Who we are:
It takes a special team to aim for a never-been-done-before mission like ours. We're looking for people who love working together because they know it makes us stronger, people who look to others and ask, "How can I help?" and then "How can we make this even better?" If you're ready to roll up your sleeves and help parents raise a financially smart generation, apply to join our team.
Greenlight is an equal opportunity employer and will not discriminate against any employee or applicant based on age, race, color, national origin, gender, gender identity or expression, sexual orientation, religion, physical or mental disability, medical condition (including pregnancy, childbirth, or a medical condition related to pregnancy or childbirth), genetic information, marital status, veteran status, or any other characteristic protected by federal, state or local law.