Staff Engineer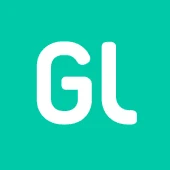 Greenlight
Software Engineering
Bangalore Rural, Karnataka, India
Posted on Thursday, September 7, 2023
Greenlight is the leading family fintech company on a mission to help parents raise financially smart kids. We proudly serve more than 6 million parents and kids with our award-winning banking app for families. With Greenlight, parents can automate allowance, manage chores, set flexible spend controls, and invest for their family's future. Kids and teens learn to earn, save, spend wisely, and invest.
At Greenlight, we believe every child should have the opportunity to become financially healthy and happy. It's no small task, and that's why we leap out of bed every morning to come to work. Because creating a better, brighter future for the next generation depends on it.
We are looking for a Staff Engineer to provide technical leadership for backend development within our Platform Services Team. In this role, you will serve as a tech lead and work with engineering managers, senior engineers, and cross-functional partners to plan, design and implement the technical underpinnings of Greenlight money movement platform.
In this role, you will be part of a team working primarily with backend java and
node.js
.
This role reports to an Engineering Manager.
Technologies we use:
Backend: Node.js, Kotlin, Java, Go
Frontend: React, Redux, Swift, Kotlin
REST, gRPC, graphQL
AWS
MySQL, DynamoDB, Redis
Kubernetes, Ambassador, Helm, Rancher
What you will be doing:
Building, supporting, and operating your domain platform services for use within Greenlight product engineering
Identifying, scoping, and leading large technical projects, laying the groundwork for early-stage platform capability to iteratively evolve and scale
Develop and execute against both short- and long-term roadmaps. Make effective tradeoffs that consider business priorities, user experience, and a sustainable technical foundation
Collaborating with stakeholders across the organization including dependency engineering teams, product, design, infrastructure, and operations
Building and supporting microservices in Java/Kotlin that support our core product
Working with gRPC, GraphQL, and REST APIs
Continuously evaluate and improve your code quality and the reliability and availability of your teams' services through metrics, monitoring, testing
Improve engineering tooling, process, and standards to enable faster, more consistent, more reliable, and highly repeatable application delivery\
Teach and mentor junior members to become the next generation of leaders
What you should bring:
Bachelor's Degree in Computer Science or equivalent
A strong technical background, including 8+ years of experience designing and engineering large-scale systems
The ability to work on new services under fluid conditions, seamlessly balancing tactical and strategic considerations
Ability to thrive in a collaborative environment involving different stakeholders and subject matter experts
Experience with languages on the JVM (Kotlin, Java, Scala, etc.)
Experience with large-scale performant applications using cloud architecture and services - AWS and Kubernetes highly preferred
A collaborative, positive, inclusive and team-oriented attitude
A desire to learn and master new technologies
Nice to have:
Experience working on user billing, payment or banking product, at scale
In-depth knowledge of transaction management and ledgering services and related concepts
Experience with gRPC, REST or GraphQL
Who we are:
It takes a special team to aim for a never-been-done-before mission like ours. We're looking for people who love working together because they know it makes us stronger, people who look to others and ask, "How can I help?" and then "How can we make this even better?" If you're ready to roll up your sleeves and help parents raise a financially smart generation, apply to join our team.
Greenlight is an equal opportunity employer and will not discriminate against any employee or applicant based on age, race, color, national origin, gender, gender identity or expression, sexual orientation, religion, physical or mental disability, medical condition (including pregnancy, childbirth, or a medical condition related to pregnancy or childbirth), genetic information, marital status, veteran status, or any other characteristic protected by federal, state or local law.