Design Lead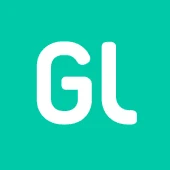 Greenlight
Design
Atlanta, GA, USA · Remote
Posted on Saturday, September 16, 2023
Greenlight is the leading family fintech company on a mission to help parents raise financially smart kids. We proudly serve more than 6 million parents and kids with our award-winning banking app for families. With Greenlight, parents can automate allowance, manage chores, set flexible spend controls, and invest for their family's future. Kids and teens learn to earn, save, spend wisely, and invest.
At Greenlight, we believe every child should have the opportunity to become financially healthy and happy. It's no small task, and that's why we leap out of bed every morning to come to work. Because creating a better, brighter future for the next generation depends on it.
We are looking for a Design Lead with a passion for creating great products for great people (in our case, kids, and their parents). In this role you will contribute UX/UI creative direction and general "tastemaking" across various aspects of the product portfolio including compelling presentations/storytelling. Working alongside partners from Product Management, Engineering, Brand, Marketing, and other core teams, you will help ensure that Greenlight delivers truly lovable experiences with product and brand expressions that are aligned.
About the Team
Human-centered insights and a deep understanding of people and cultures are critical to how we do our best work. We are in the early stages of building out a full-stack Product Design org with key hires slated for new heads of Design Research, Design Technology and Design Program Management. Reporting directly to Greenlight's Sr. Design Director, the Sr. Product Design Lead will help drive cross-functional efforts to interpret and communicate product insights and opportunities through all phases of the design process.
We're looking for a creative leader who inspires design excellence and excels at putting our users at the center of our product thinking. The ideal candidate is an accomplished tastemaker and storyteller who loves working "hands-on" with creative peers and partners to create elegant solutions to the most challenging problems.
Your day-to-day:
Player-Coach: Raising the bar across all team efforts through personal craft and hands-on output, as well as active team management, coaching, mentoring, and teaching
Tastemaker: Contribute to overall visual/voice expression for Greenlight's product UX/UI including various creative alignments with brand, marketing, etc.
Storyteller: Drive key creative communications including product design presentations, in-house progress deliverables, executive briefings, external events, social media, etc.
Interpreter: Together with market and design research teams, analyze/synthesize data from myriad sources to guide user-centric strategy and product definition
Partner: Build and maintain effective relationships with peers across the Design organization, as well as Brand, Marketing, Product Management, and Engineering
What you'll bring to the team:
6+ years of experience driving consumer-facing digital product design for all desktop, mobile and multi-modal platforms
Degree in Industrial Design, Product Design, Graphic Design, etc.
Significant experience leading creative/product initiatives for national name brands, from ideation through shipping with subsequent phases of iteration
Practical hands-on skills including high-fidelity product and motion design, prototyping, and art direction (typography, photography, video, illustration, etc.)
Practical experience building and developing multidisciplinary design teams including UX/UI generalists and specialists (visual design, interaction design, motion design, typography, illustration, photography, videography) throughout the product development lifecycle
Proven ability to frame and solve the most complex design problems
Excellent communication and storytelling skills
Financial Tech/eCommerce experience desired but not essential
Experience using a wide range of professional design tools including Figma

Not sure this one's for you? Don't count yourself out. Show us what you've got and we'll reach out if there's a great fit.
Work perks at Greenlight:
Medical, dental, vision, and HSA match
Paid life insurance, AD&D, and disability benefits
Traditional 401k with company match and Roth IRA
Unlimited PTO
Paid company holidays and pop-up bonus holidays
Wellness & professional development stipends
Mental health resources
1:1 financial planners
Fertility healthcare
100% paid parental and caregiving leave, plus cleaning service and meals during your leave
Flexible WFH, both remote and in-office opportunities
Fully stocked kitchen, catered lunches, and occasional in-office happy hours
Employee resource groups
Who we are:
It takes a special team to aim for a never-been-done-before mission like ours. We're looking for people who love working together because they know it makes us stronger, people who look to others and ask, "How can I help?" and then "How can we make this even better?" If you're ready to roll up your sleeves and help parents raise a financially smart generation, apply to join our team.
Greenlight is an equal opportunity employer and will not discriminate against any employee or applicant based on age, race, color, national origin, gender, gender identity or expression, sexual orientation, religion, physical or mental disability, medical condition (including pregnancy, childbirth, or a medical condition related to pregnancy or childbirth), genetic information, marital status, veteran status, or any other characteristic protected by federal, state or local law.