SVP, Product Engineering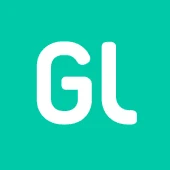 Greenlight
Product
San Francisco, CA, USA · Remote
Posted on Monday, September 25, 2023
Greenlight is the leading family fintech company on a mission to help parents raise financially smart kids. We proudly serve more than 6 million parents and kids with our award-winning banking app for families. With Greenlight, parents can automate allowance, manage chores, set flexible spend controls, and invest for their family's future. Kids and teens learn to earn, save, spend wisely, and invest.
At Greenlight, we believe every child should have the opportunity to become financially healthy and happy. It's no small task, and that's why we leap out of bed every morning to come to work. Because creating a better, brighter future for the next generation depends on it.
As the SVP, Product Engineering at Greenlight, you will play a pivotal role in leading our global product engineering teams, spanning across the US, LATAM and India. You will oversee the creation and delivery of cutting-edge mobile and web Products and Solutions, including B2B2C SDKs, that meet the evolving needs of our customers and partners. This role will require you to drive technical excellence, inspire innovation, ensure scalability and reliability, and most importantly, be a driving force for execution behind our mission on a global scale.
This role will report to the Chief Technology Officer.
Technologies we use:
Backend: Node.js, Kotlin, Java, Go
Frontend: React, Redux, Swift, Kotlin
REST, gRPC, graphQL
AWS
MySQL, DynamoDB, Redis
Kubernetes, Ambassador, Helm, Rancher
Strategic Leadership, Team Management, and Global Oversight key responsibilities:
Provide visionary leadership for the global product engineering department, aligning it with the company's mission, goals, and long-term vision.
Manage and coordinate teams across the US, LATAM and India, ensuring a unified approach to product engineering on a global scale.
Collaborate with the executive team to define and execute the product engineering roadmap, taking into account the diverse needs of our customer base.
Foster effective collaboration between product engineering, design, product management, and partnerships teams on a global scale to deliver cohesive and culturally sensitive solutions.
Build, mentor, and lead a high-performing global product engineering organization across different regions.
Mobile and Web Product Development key responsibilities:
Oversee the development of mobile applications (iOS and Android), web applications, and ensure they are user-friendly, secure, and deliver a seamless customer experience on a global scale.
Ensure that product releases are not just on time and meet quality standards but are also culturally sensitive and tailored to the different segments of our Customer base.
Drive the selection of appropriate technologies and architectural decisions for mobile, web, and SDK development on a global scale.
Identify opportunities for innovation and lead efforts to prototype and integrate new features and capabilities, being the catalyst for change on an international level.
What you'll bring to the team:
Proven track record of leadership in product engineering, preferably in the FinTech industry or a related sector.
Strong experience in mobile application development (iOS and Android), web application development, and SDK development for B2B2C integration.
Deep technical expertise and a strong understanding of mobile, web, and SDK technologies, including development frameworks and tools.
Experience managing global development teams, with a strong appreciation for cultural diversity.
Experience scaling and optimizing applications and SDKs to support rapid user growth on an international scale.
Knowledge of security best practices and compliance standards for both applications and SDKs.
Excellent communication, interpersonal, and organizational skills.
A collaborative mindset and the ability to inspire and motivate cross-functional teams across regions.
A Bachelor's or Master's degree in computer science or a related field (or equivalent work experience).
Work perks at Greenlight:
Medical, dental, vision, and HSA match
Paid life insurance, AD&D, and disability benefits
Traditional 401k with company match and Roth IRA
Unlimited PTO
Paid company holidays and pop-up bonus holidays
Wellness & professional development stipends
Mental health resources
1:1 financial planners
Fertility healthcare
100% paid parental and caregiving leave, plus cleaning service and meals during your leave
Flexible WFH, both remote and in-office opportunities
Fully stocked kitchen, catered lunches, and occasional in-office happy hours
Employee resource groups
Who we are:
It takes a special team to aim for a never-been-done-before mission like ours. We're looking for people who love working together because they know it makes us stronger, people who look to others and ask, "How can I help?" and then "How can we make this even better?" If you're ready to roll up your sleeves and help parents raise a financially smart generation, apply to join our team.
Greenlight is an equal opportunity employer and will not discriminate against any employee or applicant based on age, race, color, national origin, gender, gender identity or expression, sexual orientation, religion, physical or mental disability, medical condition (including pregnancy, childbirth, or a medical condition related to pregnancy or childbirth), genetic information, marital status, veteran status, or any other characteristic protected by federal, state or local law.