Senior Manager, Finance/ Accounting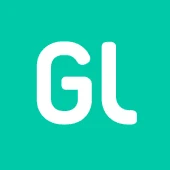 Greenlight
Accounting & Finance
Bangalore Rural, Karnataka, India
Posted on Wednesday, October 18, 2023
Greenlight is the leading family fintech company on a mission to help parents raise financially smart kids. We proudly serve more than 6 million parents and kids with our award-winning banking app for families. With Greenlight, parents can automate allowance, manage chores, set flexible spend controls, and invest for their family's future. Kids and teens learn to earn, save, spend wisely, and invest.
At Greenlight, we believe every child should have the opportunity to become financially healthy and happy. It's no small task, and that's why we leap out of bed every morning to come to work. Because creating a better, brighter future for the next generation depends on it.
A Senior Finance Manager is a professional responsible for overseeing the preparation of the
company's financial statements, which include the balance sheets, income statements and all
documentation supporting the account balances comprising the financial statements of GLT
Techserv Private Limited (a subsidiary of Greenlight Financial Technology, Inc.). They will take the
lead on researching and ensuring compliance with local and regulatory filing requirements. They will
also assist in the performance of local statutory and compliance audits and the implementation and
monitoring of internal controls.
What you will be doing:
Manage GLT Techserv's cash balance in coordination with the global treasury team.
Management of all local accounting operations and providing support for the accounting
operations of the consolidated entity.
Preparing and publishing monthly US GAAP and local statutory financial statements of GLT
Techserv in accordance with the timelines outlined by the parent entity.
Overseeing the completion of all account reconciliations and fluctuation analysis in
accordance with the company's global month-end close timelines.
Management and oversight of the receipt of invoices in our global Procure-to-Pay system
and ensuring timely approval and payment of those invoices to our vendors.
Management and coordination of local statutory and regulatory filings supporting the local
entity to ensure compliance with local regulatory requirements.
Collaborating on the preparation of the budget and financial forecasts and report variances.
Work with the local accounting team to manage and coordinate providing all deliverables
supporting the completion of the annual statutory audit and any other compliance audits.
Partner with the People team and other various business partners to ensure invoices,
salaries, bonuses, employee benefits and any accompanying statutory and regulatory
requirements are compliant with regulatory guidelines.
What you should bring:
Proven working experience as a Senior Finance Manager or equivalent role at a previous or
existing company
10+ years of overall combined accounting and finance experience
Advanced degree in Accounting from an recognised or accredited university
CPA, CMA or equivalent certification is preferred
Thorough knowledge of accounting principles (both I-GAAP and US GAAP)
Thorough knowledge of local regulatory and statutory filing requirements
Through knowledge of local taxes such as GST, TDS, among others and the applicable filing
requirements
Experience with preparing and reviewing I-GAAP based financial statements and creating a
US GAAP to I-GAAP bridge
Experience with general ledger systems (prefer Oracle NetSuite or other US based ERP
systems), procure-to-pay and payroll systems
Highly skilled in the use of Microsoft based software (excel, word, power query, among
others)
Excellent project management and other soft skills
Key responsibilities:
Manage all accounting operations, including A/P, Cash Management, Accruals,
Inter-company Accounting of GLT Techserv
Collaborate on the preparation of the budget and financial forecasts and report variances
Prepare and publish timely monthly financial statements of GLT Techserv
Coordinate the preparation of regulatory reporting
Research technical issues that will support compliance with local regulatory requirements
Support month-end, quarter-end and year-end close process
Ensure quality control over financial transactions and financial reporting
Manage and comply with local, state, and federal government reporting requirements and
tax filings
Develop and document business processes and accounting policies to maintain and
strengthen internal controls
Manage, develop, and provide training for professional and career developments for all
direct reports
Additional ad-hoc duties required to support the parent company and local entities ongoing
projects
Who we are:
It takes a special team to aim for a never-been-done-before mission like ours. We're looking for people who love working together because they know it makes us stronger, people who look to others and ask, "How can I help?" and then "How can we make this even better?" If you're ready to roll up your sleeves and help parents raise a financially smart generation, apply to join our team.
Greenlight is an equal opportunity employer and will not discriminate against any employee or applicant based on age, race, color, national origin, gender, gender identity or expression, sexual orientation, religion, physical or mental disability, medical condition (including pregnancy, childbirth, or a medical condition related to pregnancy or childbirth), genetic information, marital status, veteran status, or any other characteristic protected by federal, state or local law.