Data Analytics Intern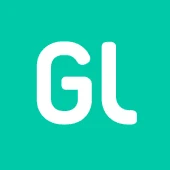 Greenlight
Data Science
Atlanta, GA, USA · Remote
Posted on Wednesday, November 1, 2023
Greenlight is the leading family fintech company on a mission to help parents raise financially smart kids. We proudly serve more than 6 million parents and kids with our award-winning banking app for families. With Greenlight, parents can automate allowance, manage chores, set flexible spend controls, and invest for their family's future. Kids and teens learn to earn, save, spend wisely, and invest.
At Greenlight, we believe every child should have the opportunity to become financially healthy and happy. It's no small task, and that's why we leap out of bed every morning to come to work. Because creating a better, brighter future for the next generation depends on it.
We are looking for a Data Analytics Intern to join Greenlight's Data Analytics team. In this role, you will be one part data detective, one part compassionate consultant, and a dash of enterprising entrepreneur. As an Analytics Intern you won't just read a script or crunch numbers, but rather you will be a part of telling stories with data that help inform business decisions.
This is the perfect opportunity for an individual who is passionate about data, who has the drive to solve complex problems, and who is comfortable working in a fast-paced environment and dealing with ambiguity. You will work together with our dedicated data analysts to deliver meaningful insights to our key customers -- strong team orientation is a must-have.
Your day-to-day:
Apply analytics skills and coursework in a real world environment
Dive into our robust and often messy data sets to explore and prepare data for analytical needs
Collaborate with the team to conduct analysis that drives decision-making across the organization
Visualize results in interactive dashboards that are used by business leaders
Contribute to the documentation of data concepts and data tables to enable better understanding and self-service across the organization
QA and debugging of others analytic work to ensure top data quality, consistent and compelling narratives
Perform exploratory data analysis to identify patterns, trends, and anomalies.
Stakeholder Communication - Presenting your work to stakeholders to drive decision making
What you'll bring to the team:
Strong background in math, statistics, and/or computing
Familiarity with using SQL and a basic understanding of data structures is required
Experience with Python is a plus
Ability to thrive in a fast-paced, entrepreneurial, high-energy environment with shifting priorities
Comfortable dealing with ambiguity, making assumptions, and drawing conclusions
Strong communication skills

Not sure this one's for you? Don't count yourself out. Show us what you've got and we'll reach out if there's a great fit.
Who we are:
It takes a special team to aim for a never-been-done-before mission like ours. We're looking for people who love working together because they know it makes us stronger, people who look to others and ask, "How can I help?" and then "How can we make this even better?" If you're ready to roll up your sleeves and help parents raise a financially smart generation, apply to join our team.
Greenlight is an equal opportunity employer and will not discriminate against any employee or applicant based on age, race, color, national origin, gender, gender identity or expression, sexual orientation, religion, physical or mental disability, medical condition (including pregnancy, childbirth, or a medical condition related to pregnancy or childbirth), genetic information, marital status, veteran status, or any other characteristic protected by federal, state or local law.