Software Engineer - Frontend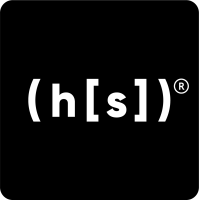 Hyperscience
Software Engineering
Sofia, Bulgaria
Posted on Thursday, September 8, 2022
Company Description
Hyperscience is transforming the future of work to elevate human potential. Our human-centered approach to automation enables a new era of human and machine collaboration that delivers dramatically improved organizational agility, without the legacy cost and burden of change management. By combining data, people, and processes into digital assembly lines, the Hyperscience Platform turns complex processes into simple, configurable workflows. Our industry-leading machine learning technology continuously learns and evolves, to involve humans only when needed. For more information, please visit
www.hyperscience.com
.
Job Description
We're looking to grow our Application Engineering team with the addition of a Frontend Software Engineer. You'll be implementing a modern enterprise web application, with a focus on quality and great user experience. Your contributions will drive the direction and success of our frontend codebase and the way our users interact with our software to solve a complex problem
Responsibilities
Within your first 90 days, you will dive deep into the technology of Hyperscience and gain a product understanding of what we're building and why it's important for our customers. You will build various user-facing features that enable our users to automate and complete a complex number of workflows. You'll become deeply familiar with the UI of our system along with the UX and "plumbing" of our data flows. You'll do this in a collaborative team of engineers, product managers, and designers to achieve this goal
Within your first 6 months, you will have successfully managed a large-scale, end-to-end feature that interfaces with multiple teams and technologies. You will do this in an environment that prides itself on communication and process, with the acknowledgment that requirements are sometimes vague and subject to change. Along the way, you'll proactively point out and fix bugs, infrastructure issues, and tech debt. Customers will delight in using your feature since it unlocks a critical need and majorly enhances the user's experience. You'll be comfortable working with our shared components and will become a code owner of a portion of these.
After your first 2 quarters and beyond, you will have had an active voice in directing the technological and product future of our company. This includes suggesting best practices and making the case for new technologies for our bleeding-edge stack, working closely with product and design teams on creating new features, and developing them for whole-team use. You will own large pieces of the shared codebase and improve them as needs dictate (product, stability, functionality) while also proactively highlighting and fixing bugs/tech debt. You will be proud of the code and the product!
Qualifications
Practice of a modern JavaScript framework is required; we use React and build it all with Webpack
Proficient in JavaScript and a good comprehension of browser ecosystem, event loop, etc.
Excellent command of CSS; we like PostCSS
Passion for quality and attention to consistency. You write tests for your code
Desire to work closely with Product & Design teams in building highly interactive and intuitive web apps
History of building complex systems OR strong GitHub/OSS presence
Deep knowledge of "building blocks" of the web: http/s, APIs, REST, JSON
Familiarity with modern testing approaches, XSS, CSRF, sync vs. async, promise, immutability, pure functions
Ability to discuss and endorse an engineering approach, but also to fully dedicate and participate in an alternate approach as part of the team.
Benefits & Perks
- You'll work with some of the best machine learning, software, and test engineers in one of the most innovative tech companies in Sofia
- Work from home flexibility
- Monthly reimbursement on internet expenses
- Up to 4 months of fully paid parental leave used within 3 years of your child's birth
- 20 days of paid leave minimum annually with an additional unlimited amount to help nurture work-life symbiosis
- A great office, with excellent location
- A sports card, covering various options for sport
- Additional health insurance package, including extensive medical, dental & vision care
- Truly competitive salary
- Stock Options
- Referral bonus
All job applications will be treated and processed with strict confidentiality and in full compliance with the GDPR provisions. We are an equal opportunity employer and value diversity at our company. We do not discriminate on the basis of race, religion, color, national origin, gender, sexual orientation, age, marital status, veteran status, or disability status.