Commercial Sales Lead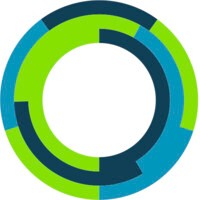 Orbital Insight
Sales & Business Development
Palo Alto, CA, USA · New York, NY, USA · Washington, DC, USA
Posted on Tuesday, April 25, 2023
Orbital Insight is a fast growing provider of geospatial data and geo-analytic services to commercial, nonprofit and public sector clients across the globe. Leveraging advancements in computer vision and cloud computing, Orbital Insight is turning millions of images into a big-picture understanding of the world that is quantitatively grounded in observation, creating unprecedented transparency, and empowering global decision makers with new sources of objective, quantified socio-economic insights.
Orbital has been a leader in the development of geospatial ML since its founding in 2014. Our founder led AI/ML at Google and NASA prior to founding Orbital. We have developed 50 algorithms and 30 patents on our AI work. To ensure a competitive advantage in this area, Orbital has begun exploring ways to significantly enhance our capabilities using the latest technological advancements.
Orbital Insight has an enviable position in a rapidly emerging market; Satellite and drone imagery is experiencing exponential growth and we are the recognized leader in using automation to help humans process it at scale. In the public sector space there is a growing awareness that the volume of imagery is on track to rapidly exceed the capabilities of the, almost exclusively manual, approach to image processing that has been the dominant paradigm for the last 50 years. Applications range from tracking key facts about the world, such as the size of strategic petroleum reserves across developed and emerging markets or the rate of deforestation in Cambodia, to monitoring water and food security around the world, to measuring the storage and movement of vehicles and ships, to tracking and monitoring patterns of life in particular countries of interest.
We are looking for an experienced Commercial Sales Lead to oversee our commercial sales team and drive growth for our company. The ideal candidate will have a proven track record in B2B sales, excellent communication and leadership skills, and the ability to motivate and inspire a team. You may be interested in this role if you are a strategic thinker with a passion for sales and a track record of success in a startup environment. You will be responsible for leading commercial sales efforts, developing and executing sales strategies, and driving revenue growth.
High Level Responsibilities
Develop and execute a comprehensive sales strategy to achieve sales targets and increase market share
Validate and monetize product market fit for the Orbital Insight GO platform solution through securing commercial accounts contracts
Serve as the voice of the customer and collect feedback to drive the feedback discovery process to contribute to product development
Develop and present compelling value propositions to illustrate how Orbital Insight GO can provide value for potential customers
Manage and lead the commercial sales team to achieve sales targets and drive revenue growth
Provide sales training and coaching to the sales team to improve their skills and performance.
Day to Day Responsibilities
Drive data sales to mid and large firms across multiple commercial verticals
Monitor sales performance metrics and adjust strategies as needed to achieve targets.
Leverage in-depth understanding of data and common usage patterns to educate clients on how they can capitalize on our solution to drive value.
Oversee the onboarding of new Services Partners and the maintain strong existing partnerships
Contribute to the creation and maintenance of sales materials
Provide regular reporting of pipeline and forecast through Salesforce.com or other tools
Requirements
Background in quantitative sales support
5+ years of experience selling enterprise SaaS solutions (machine learning, BI, data analytics software experience is a plus but not required)
5+ years of technology (B2B, SaaS preferred) related sales or business development experience with C-level executives.
Proficient in using CRM software and other sales tools
Strong analytical skills with the ability to interpret sales data and market trends.
Excellent communication, negotiation, and interpersonal skills
Expertise in consultative selling and problem solving
Experience with Statistics and Analysis not a priority but highly regarded
This is a full-time position with competitive compensation and benefits. If you have a passion for sales and leadership and a desire to drive growth for a dynamic company, we look forward to meeting you.
At Orbital Insight, we believe that a diverse workforce that reflects the diversity of our planet is the way to achieve our mission: to understand what is happening on and to the Earth. Orbital Insight is an Equal Employment Opportunity and Affirmative Action Employer. Qualified applicants will receive consideration for employment without regard to race, color, religion, sex, sexual orientation, gender perception or identity, national origin, age, marital status, protected veteran status, or disability status. We do not accept unsolicited headhunter and agency resumes and will not pay any third-party agency or company that does not have a signed agreement with Orbital Insight.