Don't see the perfect fit yet?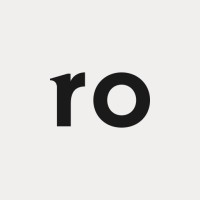 Ro
Remote
Posted on Friday, May 8, 2020
Who We Are
Ro is a direct-to-patient healthcare company with a mission of helping as many patients as possible achieve their health goals. Ro is the only company to offer telehealth care, at-home diagnostic testing, labs, and pharmacy services nationwide. This is enabled by Ro's vertically integrated platform that helps patients achieve their goals through a convenient end-to-end healthcare experience spanning from diagnosis, to delivery of medication, to ongoing care. Since 2017, Ro has helped millions of patients in nearly every single county in the United States, including 98% of primary care deserts.
Ro was recognized as a CNBC Disruptor 50 in 2022, listed by Inc. Magazine as a Best Place to Work in 2022 for our third consecutive year, and named one of FORTUNE's 2022 Best Medium Workplaces.
Don't see a role that's the perfect fit? No problem. At Ro, we welcome diverse perspectives and people who aren't afraid to challenge the status quo. When you're ready, we'd love to hear from you, so send us a resume and let us know what your specialty is. We'll keep your information on file and reach out when the perfect opportunity opens up.
Ro recognizes the power of in-person collaboration, while supporting the flexibility to work anywhere in the United States. For our Ro'ers in the tri-state (NY) area, you will join us at HQ on Tuesdays and Thursdays. For those outside of the tri-state area, you will be able to join in-person collaborations throughout the year (i.e., during team on-sites).
At Ro, we believe that our diverse perspectives are our biggest strengths — and that embracing them will create real change in healthcare. As an equal opportunity employer, we provide equal opportunity in all aspects of employment, including recruiting, hiring, compensation, training and promotion, termination, and any other terms and conditions of employment without regard to race, ethnicity, color, religion, sex, sexual orientation, gender identity, gender expression, familial status, age, disability and/or any other legally protected classification protected by federal, state, or local law.
See our California Privacy Policy
here
.