SVP, Care Delivery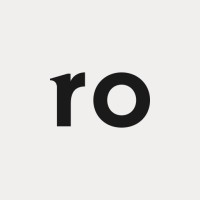 Ro
New York, NY, USA
Posted on Friday, May 26, 2023
Who We Are
Ro is a direct-to-patient healthcare company with a mission of helping as many patients as possible achieve their health goals. Ro is the only company to offer telehealth care, at-home diagnostic testing, labs, and pharmacy services nationwide. This is enabled by Ro's vertically integrated platform that helps patients achieve their goals through a convenient end-to-end healthcare experience spanning from diagnosis, to delivery of medication, to ongoing care. Since 2017, Ro has helped millions of patients in nearly every single county in the United States, including 98% of primary care deserts.
Ro was recognized as a CNBC Disruptor 50 in 2022, listed by Inc. Magazine as a Best Place to Work in 2022 for our third consecutive year, and named one of FORTUNE's 2022 Best Medium Workplaces.
Reporting to the Chief Medical Officer, the SVP of Care Delivery is accountable for leading and directing how high quality clinical care is delivered in an efficient and effective way by overseeing Quality and Safety (Clinical Quality, Patient Safety, Q&S Insights), Clinical Research and Practice Management. The goal is to scale the clinical practice in order to deliver care that patients want and in a way that providers and staff love.
You will oversee a rapidly growing team that currently consists of over 150 doctors, nurses, nurse practitioners, patient advocates, research scientists and quality and safety specialists who are all working in service of helping patients achieve their health goals. The teams are currently tackling a number of practice management and quality initiatives such as optimizing practice structure to accommodate the rapid increase in providers; ways to forecast staffing models based on rapidly increasing patient volume; incorporating practice service opportunities via peer committees; optimizing practice standardization and brand as the practice grows; and working with the tech org on prioritizations of tech-enabled services. The team is also creating and designing initiatives to update provider training and education, improve incentive structures and implement new team building and bonding activities. The goals for this year are to create and implement principles, policies and procedures that optimize and support peer education, staffing the right practitioner at the right time for the right patient, and cultivate a culture of clinically excellent care enabled by technology.
What You'll Do:
Oversee the following teams and their initiatives which include:

Care Delivery Quality and Safety

Measure and improve performance of Ro affiliated providers practicing on the platform
Optimize care delivery design to measure and improve patient health outcomes across existing and new conditions including episodic and chronic condition management
Build social determinants of health and equitable care approaches into current care delivery
Oversee provider quality via QA audits and the QA committee focusing on message quality, adherence to practice guidelines, voice of the provider, diagnostic audits for RN reviewing labs
Partner with the Ro Affiliated Practice on provider credentialing/ re-credentialing and performance evaluations
Continue to improve Quality of care through continuous quality improvement, failure mode and effect analysis on new processes, products, and features
Optimize Q&S Insights that focus on improving the patient experience via message quality insights and establishing patient experience metrics
Translate a magical bedside manner to "webside" manner to scale hospitality healthcare

Practice Management

Design and organize a clinical practice (provider types, practice structure, provider workflows, staffing planning and modeling) that scales within a high growth start-up
Define and track key input metrics for the Practice and drive continuous improvement based on these metrics such as performance metrics and improvement plans
Work with Business / Finance partners to track overall practice success (e.g., patient satisfaction, retention, etc.) and identify pod-level improvements (e.g., training, scheduling, etc.) to improve patient satisfaction and clinical results
Design practice structure to formalize provider performance reviews, development, continuous education and knowledge management
Prioritize escalations within the practice and implementation changes
Improve operational and Q&S metrics within the practice and at the individual level
Ensure compliance with all regulatory requirements and industry best practices (licensing, credentialing)
Monitor and manage The Practice budget and resources to optimize financial performance
Design a point of view on what the tech org needs to build for the practice to deliver high quality and efficient care
Standardize and scale care delivery standards within the Practice
Optimize provider incentive design and develop more robust professional development strategies
Work with Ro's clinical team and expert advisory board to define and implement evidence based protocols for existing and new services
Work closely with and partner with the Patient Experience team (insurance, Ro platform services, customer support, operations and insights) to ensure a seamless and delightful experience across care journey

Clinical Research

Oversee the team responsible for end-to-end clinical research projects with a focus on health outcomes
Collaborate with stakeholders within the business and The Practice to identify key research questions especially during clinical service and clinical pathway design
Own and update all institutional review board applications
Analyze data from Ro's custom-built Electronic Health Record (EHR)
Use research methods to inform population-level care strategies
Lead Ro's academic research portfolio and academic partnerships
What You'll Bring:
Top notch practice management experience and expertise
Highly developed leadership and interpersonal skills
Proven track record of scaling healthcare services
Demonstrated experience creating and implementing performance and quality metrics
Data-driven decision making with extremely strong analytical skills
Passion for and deep understanding of the healthcare market
Ability to manage multiple projects and priorities in a fast-paced environment
Ability to deliver results and thrive in uncertainty
Excellent communication and presentation skills both written and verbal
Extremely strong work ethic
Knowledge and command of the principles of financial analysis, planning, operations, and human resources
Strong metrics-driven performance improvement background is important, as is the ability to coach leaders to higher levels of accountability and execution
Ability to use data to create accountability structures to drive success
Ability to accumulate and analyze appropriate data and formulate actionable plans with staff to achieve goals
Who You Are:
Required Minimum Education: Masters degree in Healthcare Administration, Business Administration, Public Health or equivalent

Required Minimum Experience:

10-15 years of direct executive-level management of multiple departments, including functional strategic and financial planning
Demonstrated experience managing and scaling clinical service lines is mandatory
Has a track record of implementing six sigma practices for process improvement
Experience working with tech-enabled services and in a regulated industry strongly preferred

Bonus Experience:

Current experience at the VP/SVP/COO level for an ambulatory care delivery program
10 – 15 years of progressive management experience in a hospital/healthcare environment with exposure to matrix operating structures and experience with clinical program development and management
Understanding of telemedicine, remote patient care, remote provider and team staffing
Strong experience leading continuous quality improvement initiatives across the clinical care continuum
Medical Degree (MD, DO or equivalent), Masters or Doctorate of Nursing Practice or Physician Assistant Masters Degree
Embody Ro's Principles:
Fight for patients
Think Big
Inch by Inch
Drive Quality through Focus
Operate with Urgency
Give Feedback, Seek Feedback
Care more about getting it right than being right
Big Heart
Work Hard
Will to Win
Full Ownershp
Deliver Results
We've Got You Covered:
Full medical, dental, and vision insurance + OneMedical membership
Healthcare and Dependent Care FSA
401(k) with company match
Flexible PTO
Wellbeing + Learning & Growth reimbursements
Paid parental leave + Fertility benefits
Pet insurance
Student loan refinancing
Virtual resources for mindfulness, counseling, fitness, and physical therapy
The target base salary for this position ranges from $330,000 to $400,000, in addition to a competitive equity and benefits package (as applicable). When determining compensation, we analyze and carefully consider several factors, including location, job-related knowledge, skills, and experience. These considerations may cause your compensation to vary.
Ro recognizes the power of in-person collaboration, while supporting the flexibility to work anywhere in the United States. For our Ro'ers in the tri-state (NY) area, you will join us at HQ on Tuesdays and Thursdays. For those outside of the tri-state area, you will be able to join in-person collaborations throughout the year (i.e., during team on-sites).
At Ro, we believe that our diverse perspectives are our biggest strengths — and that embracing them will create real change in healthcare. As an equal opportunity employer, we provide equal opportunity in all aspects of employment, including recruiting, hiring, compensation, training and promotion, termination, and any other terms and conditions of employment without regard to race, ethnicity, color, religion, sex, sexual orientation, gender identity, gender expression, familial status, age, disability and/or any other legally protected classification protected by federal, state, or local law.
See our California Privacy Policy
here
.