Operations Manager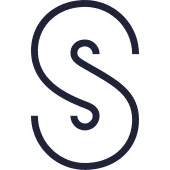 Superpedestrian
Operations
Nuremberg, Germany
Posted on Thursday, December 22, 2022
Superpedestrian is engineering the future of micromobility. The Superpedestrian team is composed of some of the most talented operations specialists, policy managers, designers and engineers, all focused on transforming the future urban mobility. Our scooters, called LINK, were designed to prioritize safety from the inside out, and our Superpedestrian team is dedicated to building meaningful local and city partnerships across the world. Join us!
What you'll do:
As our Operations Manager, you'll oversee all aspects of our daily activities. Taking charge of a fleet of state-of-the-art e-scooters, you'll decide where to site parking hubs and where to distribute the fleet to achieve optimum visibility and trips per day. You'll carefully monitor parking, ensuring that we're complying with all city regulations and that we're integrating well with local communities.
This wide-reaching role involves much more than moving scooters around, however (you'll have a team for that).
You'll develop local partnerships to ensure we're bringing real benefits to neighbourhoods across the city.
You'll work with our marketing and communications teams to roll out exciting initiatives to drive growth, but you'll also be brimming with ideas for increasing efficiency and brand awareness.
You'll delight in talking to the press about Superpedestrian, the "Volvo of e-scooters", and its industry-leading safety and ergonomic features.
This is a role that involves both detail and big-picture thinking, and it will put you at the forefront of technical innovation in this emerging sector.
Who you are:
You'll have at least 3 to 5 years of experience in operations, logistics, plant management or automotive manufacturing. You'll have an entrepreneurial mindset and thrive in a complex, multi-faceted role
This is a fast-moving industry, so you'll need to be a quick thinker and ready to adapt quickly. You'll bring a forensic focus on eliminating waste - in time, materials, and money. You'll have a 'can do' attitude and you'll be able to work with cross-functional teams (engineering, finance, public policy, communications, fleet management)
You are experienced in recruiting, building teams, and simply being a good human that members in the organization look up to
You will also have strong communication skills, both verbal and written, as you'll be talking to the press and partners and our central engineering teams. And you'll care deeply about customer experience - our riders, our city partners and our internal stakeholderse
Ability to travel 50% of the time
Lastly, it's vital that you are fluent in German and English.
Why you'd want to join us:
We're different.
We are born of engineers, not venture capitalists.
Our control centre and test labs are located in Cambridge, Massachusetts, alongside MIT and Harvard University.
We have some of the sharpest minds in the industry, and we hold more than 30 patents for our amazing technologies. None of our competitors come close.
Superpedestrian is the result of eight years of developing our artificial intelligence-driven safety platform and two years of designing a robust chassis and efficient powertrain to match.
We take our time to get our technology, our operations and our recruitment just right because we think long-term. And we're growing fast. You'll have the opportunity to shape our company and the way we work and make a real difference.
Superpedestrian actively encourages applicants of all backgrounds. If you think you meet most of the requirements, but not every single point on the job description, please apply! We'd love to have a chat and see if you'd be a great addition to our team.