Scooter Technician I - $25/hr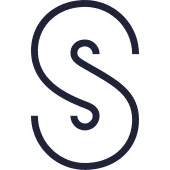 Superpedestrian
People & HR
Seattle, WA, USA
Posted on Friday, May 26, 2023
Superpedestrian is engineering the future of micromobility. The Superpedestrian team is composed of some of the most talented operations specialists, policy managers, designers and engineers, all focused on transforming the future urban mobility. Our scooters, called LINK, were designed to prioritize safety from the inside out, and our Superpedestrian team is dedicated to building meaningful local and city partnerships across the world. Join us!
The Scooter Technician I (STI) is responsible for maintaining the fleet and maintaining local spare parts inventory. The STI performs a variety of skilled tasks in the diagnosing and servicing of vehicles. The STI works under the guidance and direction of a Scooter Tech II, Lead Scooter Tech, or Operations Manager and is responsible for understanding, executing, and logging all types of diagnostic and repairs needed to maintain the fleet and document and report component failures to local and regional leaders. The STI is responsible for maintaining a safe, clean, and organized workspace.
The primary scope of work will include basic and intermediate difficulty repair types. As experience and knowledge is gained, the Scooter Tech I will be expected to learn from and assist senior scooter technicians with advanced repairs. Additionally, they will assist with maintenance projects, training newer or less experienced team members, and other responsibilities or duties as assigned which contribute to positive fleet health and operational efficiency.
What you'll do:
Minimize the fleet downtime and ensure that all vehicles deployed to the field are safe and pass quality standards.
Maximize efficiency by reviewing work orders and projects before completing daily tasks.
Coordinate with local Scooter Technician II or Lead Scooter Technician to understand business level projects and receive new training.
Work closely with the local Operations Manager to collaborate on market level challenges.
Participate in the monthly, spare parts inventory count with collaboration from the Operations Manager, Scooter Technician II, or Lead Scooter Technician. Ensure the proper submission of counts as assigned by the regional Fleet Support Manager. Collaborate with the Scooter Technician II or Lead Scooter Technician to identify any parts shortages or urgent needs. Participate in the receiving process for monthly parts shipments with collaboration from the Operations Manager, Scooter Technician II, or Lead Scooter Technician.
Track completed repairs daily using digital documentation platforms. Inspect the end product of the repairs to ensure procedures are followed and only high quality, rideable, and safe vehicles are deployed.
Ensure cleanliness and safety of every scooter triaged through maintenance and of those in charging stations before deployment.
Work with the local leaders to assess failed rides, vehicle cases, geofence and firmware updates. Raise any trends identified that contribute to abnormal behaviors of the scooter or upticks in maintenance types.
Complete other duties as assigned by local Leaders or Regional Fleet Support Manager.
What you'll bring:
Must be able to lift a 65+pound scooter 20+ times without assistance
Excellent organizational skills
Ability to manage time efficiently and autonomously
Technically inclined
Able to follow instructions, respond to management direction, and communicate efficiently with managers in a physical and remote environment
Have a positive and professional attitude towards your work

Nice to Have:

Previous troubleshooting, fleet technician, micro-mobility, or technology experience
Experience working with IoT devices, networking & troubleshooting
Basic knowledge of GSuite
Past micro-mobility experience
Perks:
Competitive benefits with company subsidized medical, dental, vision & disability insurance and a 401k plan
On the job training with a leadership team that is committed to the growth and development of all employees
A group of fabulous, like-minded, driven people that support each other and mentors across the top echelons of the industry
The chance to have your voice heard and help shape Superpedestrian's future
A commitment to an actively anti-racist environment
Full Time opportunities bring amazing Benefits including 3 weeks of PTO, company paid holidays, health insurance options, 401k options, FSA and more. Apply Today!
Superpedestrian actively encourages applicants of all backgrounds. If you think you meet most of the requirements, but not every single point on the job description, please apply! We'd love to have a chat and see if you'd be a great addition to our team.