Assistant Operations Manager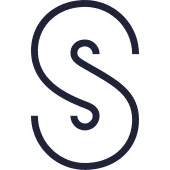 Superpedestrian
Operations
Waco, TX, USA
Posted on Thursday, August 31, 2023
Superpedestrian is engineering the future of micromobility. The Superpedestrian team is composed of some of the most talented operations specialists, policy managers, designers and engineers, all focused on transforming the future urban mobility. Our scooters, called LINK, were designed to prioritize safety from the inside out, and our Superpedestrian team is dedicated to building meaningful local and city partnerships across the world. Join us!
We are looking for a full time operations professional to help us run our Superpedestrian Scooter operations. Our ideal candidate will display a sense of ownership over the day to day operations of the market.
The Assistant Operations Manager (AOM) role is the gatekeeper of all operational tasks at Superpedestrian. You'll play a vital role in the program's success by ensuring efficient daily warehouse and field operations as well as strengthening local partnerships. In this role you will execute the tasks needed for market level success. The AOM role is designed as a mid-level management position. The AOM will have the opportunity to own the financial and personnel management at the unit level under the supervision of a more senior manager. The ideal candidate for this role is someone who is self-directed and can quickly develop an aptitude for making decisions.
What You'll Do
Oversight and ownership of daily operation. Owns task assignments for the market including deployments, collections, charging and rebalancing.
Ensures the health of the fleet via inventory management, data operations platform and dispatches tasks to ensure proper allocation of fleet.
Works closely with senior managers to ensure city requirements are consistently exceeded and operations is prepared to support market goals.
Responsible for successful team member onboarding and training.
Managing variable cost controls and building schedules that support a positive P&L.
Audits time clock for hourly employees.
Develop junior leaders and foster an atmosphere of personal and organizational growth within the market.
Troubleshooting technical and mechanical issues of scooters. Becomes a SME of scooter repair.
Coordinate with senior managers to understand business level projects and receive new training.
Continuously identify opportunities to enhance operations and processes.
Participates in regular meetings with internal teams.
Collaborate with various internal departments to cultivate a shared vision.
Works with local stakeholders to drive partnership in the community.
Manages office and spare parts supplies and the maintenance of company equipment, including van maintenance.
Other duties as assigned by senior managers.
Who you are:
2+ years experience managing small to medium sized teams preferably within the micro mobility industry.
Alternatively: 2+ years of strong management experience within the logistics, fleet operations, or warehouse management capacity.
Availability to work a mix of early mornings, evenings and weekends is required.
Entrepreneurial mindset, self-motivated, self-directed, and able to self manage.
Demonstrated experience controlling variable costs.
Must be able to troubleshoot technical and mechanical issues.
Proven track record leading teams and thinking creatively to enhance process.
Quick on your toes-- ability to make good decisions in ambiguous situations.
Must be able to lift a 65+ pound scooter 50+ times per shift without assistance.
Must be able to follow instructions, respond to management direction and be an excellent communicator.
Interested in learning more about the future of urban mobility.
Knowledgeable with a variety of smartphone applications.
Exceptional organizational skills.
Process improvement driven.
This is a non-remote position based out of the local operation center.
Why you'd want to join us:
Competitive benefits with company subsidized medical, dental, vision & disability insurance and a 401k plan.
Flexible PTO.
On the job training with a leadership team that is committed to growth and development of all employees.
A team of awesome, like-minded, driven people that support each other, and mentors across the top echelons of the industry.
The chance to have your voice heard and help shape Superpedestrian's future.
Part of a team committed to fostering an environment of inclusivity and diversity.
Superpedestrian actively encourages applicants of all backgrounds. If you think you meet most of the requirements, but not every single point on the job description, please apply! We'd love to have a chat and see if you'd be a great addition to our team.