SVP Product Management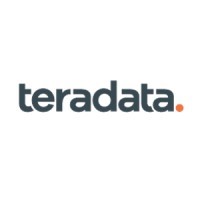 Teradata
Product
United States
Posted on Friday, March 10, 2023
Requisition Number

:

216448
Our Company
Teradata is the connected multi-cloud data platform for enterprise analytics company. Our enterprise analytics solve business challenges from start to scale. Only Teradata gives you the flexibility to handle the massive and mixed data workloads of the future, today.
The Teradata Vantage architecture is cloud native, delivered as-a-service, and built on an open ecosystem. These design features make Vantage the ideal platform to optimize price performance in a multi-cloud environment.
Our Team
The Product Management team drives the vision and roadmap for Teradata offerings in public cloud (AWS, Microsoft Azure, and Google Cloud), cloud database, and advanced analytic engines. We work cross-functionally across most parts of the business to deliver outcomes that matter to our customers, our company, and our team. We work as a team and are outcome driven. Teradata is seeking a passionate, highly motivated, and experienced senior Product Management leader. As a member of the Product Leadership Team, you will help shape the strategy of Teradata's Cloud business.
We believe that success requires the ability to brilliantly execute on big visions while working in a collaborative environment.
Qualifications:
Not all applicants will have skills that match a job description exactly. We are always looking for people who will bring something new to the table. Teradata values diverse experiences in other industries, and we encourage everyone who meets the required qualifications to apply. While having "desired" qualifications make for a strong candidate, we encourage applicants with alternative experiences to also apply!
You are a modern thinker around with a passion for product-led design and creating world-class, enterprise cloud technology.
Partnership – Experience building strong partnerships in a matrixed environment with an understanding of Go To Market (GTM) programs and strategy.
Successful leader of product management teams in complicated b2b organizations.
Operational Detail – Working 'hands-on' with members of their team to improve engineering functions and lower shipping, manufacturing, and other operational costs.
Strong understanding of where the market is headed and how it will impact cloud technology.
Thoughtful, with the willingness to share and collaborate to drive swift, meaningful resolutions.
Strong understanding of software as well as hardware development art.
Ability to conduct research and technical analysis of competitive solutions.
Ability to conduct customer research of all kinds, including primary and secondary research, and the pragmatism to know how to integrate customer feedback.
High business acumen with a strong understanding of the broader impact of Teradata's efforts and key objectives.
Proficient at delivering hard messages without appearing punitive or judgmental.
Proficiency fostering high-trust relationships and accountability.
Experience:
At least 10 years in product management of data warehousing and related technologies.
Minimum 15 years of experience in technology roles with 5-10 years of growing businesses in innovative, high-growth markets.
Leadership Skills
Visionary
Change comes quickly in our business. You're the type of person who can see over the horizon, anticipating and - at times - driving that change.
Leadership
We hire exceptional people and make sure they're led by equally unrivaled leaders. Along with an innate ability to inspire, you know how to best use your team's unique strengths to meet strategic goals.
Loves Product Development
You're a builder by nature. You can take something from a raw idea all the way through to a delivered, operating product. Along with that, you can recognize a great idea, and have the guts to know when to walk away from a bad one. You validate with research, listen to customers, and craft products that delight.
Operational
Bottom line, you deliver results. A real passion for detail shines through your career, as well as a focus on the customer experience.
Relationship Builder
You've never operated in a vacuum. Your colleagues, both internal as well as external, from executive to entry-level, rave about how you influence, lead, and build trust across an organization.
Resilient & Adaptable
You take joy from operating in a dynamic, high-reaching environment where changes in technology and customer expectations are in constant motion. You handle change with ease and adapt as you go.
Core Principles:
Customer and market-driven
Driven - Shows passion and commitment to consistently achieve results
Insightful - Uses business and marketplace data and analytics to drive action and outcomes
Customer-focused - Takes care of customers from start to scale and is responsive to their changing needs
Agility in execution
Action-oriented - Takes on new opportunities and tough challenges with a sense of urgency, high energy, and enthusiasm
Innovative – Goes beyond the conventional with a willingness to take risks and explore creative solutions that add value to the organization
Resourceful - Develops useful and unique solutions to efficiently overcome barriers to success
Accountability to each other
Trust - Gains the confidence of others through constructive, candid communication that serves the common good
Accountability - Aligns, communicates, and follows through on commitments and ensures others do the same
Collaborative - Recognizes the value of different perspectives and works collaboratively with others to meet shared objectives
Reporting:
You will report directly to our EVP Chief Product Officer as a part of the Product Leadership team.
Teradata invites all identities and backgrounds in the workplace. We work with deliberation and intent to ensure we are cultivating collaboration and inclusivity across our global organization. ​We are proud to be an equal opportunity and affirmative action employer. We do not discriminate based upon race, color, ancestry, religion, creed, sex (including pregnancy, childbirth, breastfeeding, or related conditions), national origin, sexual orientation, age, citizenship, marital status, disability, medical condition, genetic information, gender identity or expression, military and veteran status, or any other legally protected status.