BAR Consultant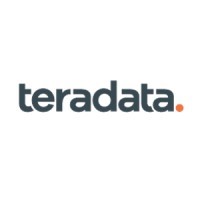 Teradata
Santiago, Santiago Metropolitan Region, Chile
Posted on Wednesday, June 7, 2023
Requisition Number

:

216837
Our Company
Teradata is the connected multi-cloud data platform for enterprise analytics company. Our enterprise analytics solve business challenges from start to scale. Only Teradata gives you the flexibility to handle the massive and mixed data workloads of the future, today.
The Teradata Vantage architecture is cloud native, delivered as-a-service, and built on an open ecosystem. These design features make Vantage the ideal platform to optimize price performance in a multi-cloud environment.
BAR implementations are performed primarily using Data Stream Architecture (DSA) product. Some BAR implementations utilize 3rd party tools such as, Veritas NetBackup, Data Domain, Veritas Appliances and Spectrum Protect. BAR Implementations are mostly on-premises TD Systems.
The ability to problem solve is critical attribute for the BAR Consultant.
The BAR Consultant's responsibilities may vary depending on the customer. The consultant may be required to tailor the Backup and Recovery approach due to specific customer requirements.
Responsible for
The overall success of the Backup and Restore (BAR) engagement by working with the Customer, CS Project Management, Sales Teams, Field Delivery Teams, Global Sales Support BAR Presales, Teradata BAR Engineering, Global Support Center, and other Teradata associates as relates to the delivery of services for BAR.

Implementation, expansion and upgrades of Teradata Backup and Restore solutions for Teradata customers.

Training and mentoring customer staff on the operation of the BAR Solution at assigned accounts.

Creating and maintaining custom scripting tools using Perl, Python, and Linux Shell.

Creating connectivity diagrams of the BAR solution and documenting the outcome of the engagement in a final report delivered to the customer.

Updating engagement artifacts and data in ServiceNow and Team Share.

Ensureing that the Teradata BAR implementation supports the customer's goals and objectives.

Following standard Teradata CS Change Request practices.
This position requires some weekends and work outside the 8 to 5 timeframe.

Skills & Attributes
Disaster Recovery

Teradata BAR Data Stream Architecture

Veritas NetBackup & Appliance

Data Domain

Quantum Tape Libraries

SuSE & Red Hat Linux, Windows Server

Teradata Database and Utilities

Computer Networking

Visio

Backup Management, Reporting and Recovery

Troubleshooting H/W and S/W problems

CS Best Practices Implementation

Change Control Management

ServiceNow

Teradata Database Administration

VMware

Atlassian Wiki

Perl

Python

Linux Shell Scripting

SQL

XML

Minimum required qualifications qualifications
5 years coding skills; Perl, Python, Linux Shell Scripting

7 years in computer technology or related fields within the last 8 years.

5 years working knowledge of Linux and Teradata DBMS within the last 7 years.

5 years expert knowledge of NetBackup software applications
Preferred qualifications
BS/BA degree in Business Technology, Computer Science, or Management Information Systems, Business Administration, Math, Statistics, or Engineering

Demonstrated knowledge of Teradata Solution products through a combination of experience and Teradata Certifications (client software, networking, host operating systems, and utilities)

Experience with Teradata client software, networking, host operating systems, and utilities is a plus. (To help in timely identification and resolution of customer incidents)

Proficient in the use of Microsoft Office components and personal computers (for generating the many reports required by the customer).

Teradata Certification (Teradata Master preferred)

Knowledge of Teradata Database tools
Backup, Archive, and Restore Administration
Database Administration
Teradata Administrator

Teradata Viewpoint

Teradata Locking Logger
Why We Think You'll Love Teradata We prioritize a people-first culture because we know our people are at the very heart of our success. We embrace a flexible work model because we trust our people to make decisions about how, when, and where they work. We focus on well-being because we care about our people and their ability to thrive both personally and professionally. We are an anti-racist company because our dedication to Diversity, Equity, and Inclusion is more than a statement. It is a deep commitment to doing the work to foster an equitable environment that celebrates people for all of who they are.