Product Support Engineer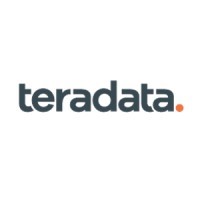 Teradata
Software Engineering, Product, Customer Service
Warsaw, Poland
Posted on Thursday, June 29, 2023
Requisition Number

:

216897
Our Company
Teradata is the connected multi-cloud data platform for enterprise analytics company. Our enterprise analytics solve business challenges from start to scale. Only Teradata gives you the flexibility to handle the massive and mixed data workloads of the future, today.
The Teradata Vantage architecture is cloud native, delivered as-a-service, and built on an open ecosystem. These design features make Vantage the ideal platform to optimize price performance in a multi-cloud environment.
Title: GSO Product Support Engineer
ACT-Team (Client Apps)
What We Do
Teradata delivers business outcome led through technology-enabled solutions in the areas that matter most – from operational excellence and asset optimization, to customer experience and product innovation, to finance transformation and risk mitigation. We work with leading businesses in over 75 countries worldwide.
Our clients include many of the top performers and best-known brands in telecom, transportation, consumer packaged goods, financial services and manufacturing. We focus on turning the most complex and challenging data sets into high-value assets that produce high-impact insights and tangible value for the business. We empower companies to achieve high-impact business outcomes. Our focus on business solutions for analytics, coupled with our industry leading technology and architecture expertise, can unleash the potential of great companies.
Teradata and Amazon Web Services (AWS)
Case Study: How Netflix leverages Teradata
What You'll Do: (job summary including something about work environment)
Teradata Product Support Engineers are key members of an expert team of support analysts, focused on delivering a myriad of deep-level technical support related assignments to both internal and external audiences. The successful candidate will have a deep understanding of the Teradata database, cloud and its associated tools and platforms along with the ability to clearly articulate support decisions and findings. The ideal candidate is a highly motivated, creative, support analyst who is ready to contribute towards customer's cloud journey.
Key Responsibilities
Adhere to Teradata Incident Management Process

Gain and maintain current knowledge of Teradata Customer Services Policies, Procedures and Service offerings

Treat every customer professionally and with respect; ensure positive customer experience and satisfaction

Develop in-depth knowledge of Teradata Client Apps and Analytical App products (Viewpoint, DataMover & etc)

Work with internal and external customers WITH SENSE OF URGENCY to deliver the workaround/solution within the SLA.

Primary responsibility to work on the Client Apps and Analytical App (Viewpoint, DataMover , CIM ,EAS , ModelOps) related issues with the sense of Urgency and perform the deep analysis for the root cause and provide the solution to customer issues.

Recreate complex problems to assist with root cause analysis and communicate the product defects to internal stake holders.

Reviewing high level design specs of new feature before release and have technical discussion with eng, to make sure is supportable and user friendly and share the learning and best practices with the team.

Evaluate product/process opportunities by using the Lateral thinking

Create knowledge on new learnings/issues and share with the team .

Experience working in a mission critical, 24/7 environment (Work environment in Shifts and on-call rotation)

Flexible to work on Sat/Sun shifts and extend the time to solve the complex/long running issues.

Mentoring and development of resources as needed. 

Must be Versatile to work/support on any Teradata Support Product areas

Able to guide/implement the solution/workaround in the customer environment.

Coordinate proper escalations, where needed, for unresolved issues.

Provide guidance to entire team more complex topics and Capability of resolving good percentage of complex issues.
Basic Qualifications
Experience with LINUX, Networking , little exposure on Cloud Environments and/or other OS environments

Experience working in a geographically dispersed support team environment

Ability to work on the weekends and weekly off should be on the weekdays.

Passion to learn the new technical things and apply learning towards reducing the data migration issues

Demonstrated problem solving skills and analytical ability

Ability to work effectively both independently and in a team environment

Strong time management skills and multi-tasking abilities

Excellent oral and written communication skills

Experience using a problem ticketing system

Ability to effectively share technical knowledge with the team

Work collaboratively with the team

Explains complex, difficult and/or sensitive information; works to build consensus.

Strong communication and diplomacy skills to guide, influence and convince others, in particular colleagues in other teams and departments, customers, vendors and other external contacts.

Bachelor's Degree in Computer Science or a related technical discipline 9+ years of experience
Specific Qualifications
Be a goal-oriented attitude, flexible to work based on the customer demands , Customer focus and Sense of Urgency behavior

Collaboratively work with the other teams like DSA , Cloud , DBS teams based on the nature of the issue

Working knowledge on Teradata Database, SQL OR Any Client Application tools like Viewpoint, DataMover , CIM ,EAS , ModelOps

Good experience of SUSE LINUX operating system

Basic understanding of cloud environments and network architecture

Support experience

Practical knowledge in installation and upgrade processes

Basic understanding on any programming skills like Java

Valid EEA citizenship