Marketing Automation Platform Administrator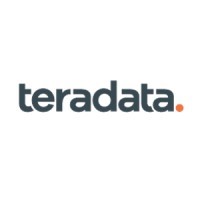 Teradata
Marketing & Communications
Poland
Posted on Wednesday, July 5, 2023
Requisition Number

:

216923
Our Company
Teradata is the connected multi-cloud data platform for enterprise analytics company. Our enterprise analytics solve business challenges from start to scale. Only Teradata gives you the flexibility to handle the massive and mixed data workloads of the future, today.
The Teradata Vantage architecture is cloud native, delivered as-a-service, and built on an open ecosystem. These design features make Vantage the ideal platform to optimize price performance in a multi-cloud environment.
Marketing Automation Platform Administrator
We are seeking a Marketing Automation Administrator to play an important role supporting development and advancing marketing practices with cutting-edge approaches.
The position's scope spans activities from maintaining current platform operations of our Oracle Eloqua implementation and integrations with business systems, to delivery of new functional enhancements of our next generation capabilities. You should have a strong knowledge of marketing automation platforms (Oracle Eloqua). You will be part of the team that designs and supports the marketing automation system and integrations to power targeted and personalized communications.
Key Responsibilities:
Marketing Automation (Preferably, Eloqua or Oracle Marketing Cloud) System support for administrator level functions to include

User management
System design and configuration
Security group management
Integration maintenance
Management of service support tickets with vendors
GDPR requests (actions in systems when request is made right to know or right to be forgotten)
Create & maintain system administration process documents
Grow knowledge of other marketing applications
Application Development & Maintenance
Lead management programs
Lead and Account Scoring
Campaign Response management
Contact enrichment service (e.g., ZoomInfo & D&B Connect) implementation, maintenance, and administration
Data Management processes
Data cleansing
Privacy Compliance
Form setup and notification management
Email Frequency Governance
Email Preference Center
Bug fixes, hot fixes, enhancements
Monitor ServiceNow issue queue
Replicate issues in sandbox or production environment
Collect more information from users when issue is unclear/not replicated
Reply to users with resolution or convert issue into an enhancement request
Build knowledge base for support issue resolutions
Monitor integrations for data quality issues (some applications, and in partnership with other teams)
Recommend solutions to fix the issues
Prepare CSV files for bulk updates/corrections
User Story/Requirement gathering, technical design specification creation, program development, testing (unit & user acceptance), implementation, and documentation
Governance and monitoring of the Eloqua Platform
Setup programs in Eloqua for demand generation or platform enhancement
Reporting of Eloqua data for campaign and program KPI monitoring
Provide Eloqua integration maintenance and support for following applications

Kentico/Forms on Teradata.com
CVENT
On24
BrightCove
Salesforce
PathFactory
6sense
ZoomInfo
Drift Chatbot
Vfairs
Content Syndication & Lead Vendors

Lead Scale
IDG
TechTarget
Integrate & subsidiaries
Requirements:
Bachelor's degree in related field and 3+ years marketing technology administration/operations experience with emphasis in marketing automation
Two or more years of platform operations experience (as an administrator or developer) using Eloqua (Oracle Marketing Cloud) / Marketo (Adobe Marketing Cloud)/ Pardot (Salesforce Marketing Cloud)
Two or more years of experience in setting up and managing technical programs, data models and integrations of marketing automation platform with various sales and marketing technologies
Experience with Salesforce.com, ABM platform like Demandbase/6sense a plus
Experience working with business owners in defining and implementing system requirements
Strong data management skills, with the ability to extract, ingest and integrate data from various data sources
Ability to execute quickly and with high-quality while handling multiple tasks in a fast-paced environment requiring project prioritization
Ability to work effectively with people, to gain internal respect and build consensus with superiors and peers
Ability to work both independently and in a team environment
Strong communication skills in English