Facilities / Maintenance Specialist- Corporate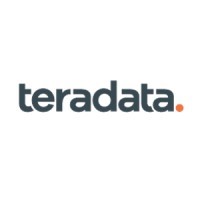 Teradata
Operations
California, USA
Posted on Tuesday, July 11, 2023
Requisition Number

:

216949
Job Category

:

Administrative
Our Company
Teradata is the connected multi-cloud data platform for enterprise analytics company. Our enterprise analytics solve business challenges from start to scale. Only Teradata gives you the flexibility to handle the massive and mixed data workloads of the future, today.
The Teradata Vantage architecture is cloud native, delivered as-a-service, and built on an open ecosystem. These design features make Vantage the ideal platform to optimize price performance in a multi-cloud environment.
The Facilities / Maintenance Specialist is based on San Diego, CA and will oversee daily building operations and facilities services functions for Teradata's Corporate headquarters San Diego, CA (four building campus, ~500,000 square feet) and occasional light-level office setup support for a shared office space in El Segundo, CA (one building, 52,000 square feet). This role takes an active role in maintenance and preventive maintenance efforts for Teradata, including the physical aspects of the building's HVAC, electrical, plumbing, carpentry, painting, landscaping, major appliances and amenities, as well as the management of outside vendors and contractors. This position is required to be on-site daily Monday through Friday during normal business hours and likewise has a 24/7/365 "On-Call" component on nights/weekends/holidays in the event an after-hours facilities issue occurs that requires on-site emergency maintenance.
Job Description
Ensure each site conforms to all Federal, State and Local Environmental requirements, including hazardous materials handling, SDS, permits and licenses, etc.

Ensure each site conforms to all Federal, State and Local Safety requirements, including emergency preparedness plan, ERT, Ergonomic Program, Fire Protection Plan, etc.

Act as liaison for all EH&S regulatory agency inspections and surveys, including, Cal-EPA, OSHA, and State Fire Marshall.

Inspect grounds, buildings, and ancillary structures on a regular basis to ensure that all physical aspects of the Teradata campus are always fully functional.

Monitor facilities equipment and systems to ensure proper operation within guidelines/specifications and report performance on a regular basis to management and peers.

Coordinate repair and routine maintenance on facilities and equipment including but not limited to plumbing, electrical, HVAC, air compressors, waste treatment, maintenance activity, and tasks relating to the interior and exterior conditions and appearance of the property.

Participates in projects ranging from routine facilities maintenance tasks (i.e., light bulb swaps, light fixture ballast replacement, painting, minor carpentry, carpet tile install, etc…) to more comprehensive building renovations.

Manages and/or completes all customer service requests using the department work order system.

Plan and establish work schedules, assignments, and maintenance sequences to meet departmental goals.

Requisition materials, supplies, equipment parts, or repair services as needed to support the Facility and EH&S needs.

Collaborate with facilities technicians and shipping & receiving staff.

Track and assign facilities work orders until closure.

Ensures that agreed work by staff or vendors has been completed satisfactorily and follows up on any deficiencies until completion.

Cross train on multiple facilities operations tasks, including shipping & receiving and construction project management.

Maintain effective communications at all levels.

24/7 on call to support campus operations.

Other duties as assigned to meet departmental goals.
Education and Experience
Associate's or Bachelor's degree in Facilities Management, Environmental Health and Safety, Industrial Engineering, or related discipline. Technical training, licensing or certificates and years of experience will be considered in lieu of a bachelor's degree.

Strong interpersonal, customer service and team-building skills.

Minimum of 5 years of Facilities/EHS Operations experience preferred.

Strong ability to communicate and lead projects across multiple departments and technical areas.

Working knowledge of federal, state and local environmental, health and safety regulations

Proficient in MS office

Valid Driver's license required
Why We Think You'll Love Teradata ​
We prioritize a people-first culture because we know our people are at the very heart of our success. We embrace a flexible work model because we trust our people to make decisions about how, when, and where they work. We focus on well-being because we care about our people and their ability to thrive both personally and professionally. We are an anti-racist company because our dedication to Diversity, Equity, and Inclusion is more than a statement. It is a deep commitment to doing the work to foster an equitable environment that celebrates people for all of who they are.
Teradata invites all identities and backgrounds in the workplace. We work with deliberation and intent to ensure we are cultivating collaboration and inclusivity across our global organization. ​We are proud to be an equal opportunity and affirmative action employer. We do not discriminate based upon race, color, ancestry, religion, creed, sex (including pregnancy, childbirth, breastfeeding, or related conditions), national origin, sexual orientation, age, citizenship, marital status, disability, medical condition, genetic information, gender identity or expression, military and veteran status, or any other legally protected status.