Data Engineer (Teradata Developer)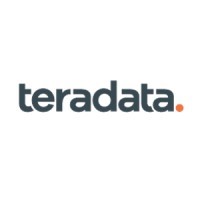 Teradata
Software Engineering, Data Science
Pune, Maharashtra, India
Posted on Wednesday, August 9, 2023
Requisition Number

:

217036
Our Company
Teradata is the connected multi-cloud data platform for enterprise analytics company. Our enterprise analytics solve business challenges from start to scale. Only Teradata gives you the flexibility to handle the massive and mixed data workloads of the future, today.
The Teradata Vantage architecture is cloud native, delivered as-a-service, and built on an open ecosystem. These design features make Vantage the ideal platform to optimize price performance in a multi-cloud environment.
Role: Data Engineer (Teradata Developer)
Job Location:- Mumbai / Pune
What You'll Do
• Strong in Teradata ETL architecture & SQL development.
• Independently analyze, develop, test & execute assigned modules with ownership attitude.
• Sr. Developer at an Individual contributor level.
• Working knowledge of CTRL-M scheduler.
• Good communication skills & able to explain status/ issues/ technical aspects of assigned tasks & deliverables to internal & external stakeholders.
• Team Player.

Who You'll Work With
Teradata is growing our Global Consulting team and we're looking for individuals that exemplify our principle of Customer Obsession through operational excellence, leadership, and a passion to continually be the voice of the customer. This is a unique opportunity to join our team in a period of fast growth and expansion. If you are interested in working in a dynamic and fast paced environment where you can directly influence the outcomes of consulting services, then this is the place for you. You will actively support and help our customers achieve their SLAs for their cloud migration activities.
Teradata seeks an ETL architecture & SQL development with Working knowledge of CTRL-M scheduler.

What Makes You a Qualified Candidate
• Bachelor's Degree from a reputed Educational Institute
• Must have 6+ years of relevant job experience with skills in ETL, Teradata, SQL, scheduling tools (Control M).
• Have experience in Problem/incident investigation/resolution and communications.
• Excellent oral and written communication skills in English language
What You'll Bring
• Demonstrated analytical, technical, and communication capabilities.
• Very good Knowledge of SQL programming; preferably Teradata SQL, however knowledge of Oracle, Sybase, MS SQL Server or other RDBMS systems will also be considered.
• An understanding of Financial Reporting and/or Financial Concepts
• Ability to prioritize assignments, handles shifting deadlines, and work independently as well as in a team environment.
• Previous experience using ETL tools such as DataStage or Informatica is plus.
• Previous experience using BI tools such as Business Object, MicroStrategy or Microsoft BI is plus.
• Excellent communication skills, both written and verbal, with the ability to present complex ideas to technical and non-technical audiences.
• Experienced in customer interfacing and communications.
• Good understanding of Problem/incident investigations, resolutions & processes.
Why We Think You'll Love Teradata We prioritize a people-first culture because we know our people are at the very heart of our success. We embrace a flexible work model because we trust our people to make decisions about how, when, and where they work. We focus on well-being because we care about our people and their ability to thrive both personally and professionally. We are an anti-racist company because our dedication to Diversity, Equity, and Inclusion is more than a statement. It is a deep commitment to doing the work to foster an equitable environment that celebrates people for all of who they are.