Data Modeler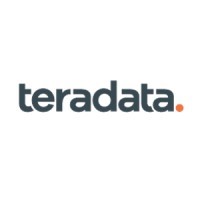 Teradata
Riyadh Saudi Arabia
Posted on Thursday, August 10, 2023
Requisition Number

:

217042
Our Company
Teradata is the connected multi-cloud data platform for enterprise analytics company. Our enterprise analytics solve business challenges from start to scale. Only Teradata gives you the flexibility to handle the massive and mixed data workloads of the future, today.
The Teradata Vantage architecture is cloud native, delivered as-a-service, and built on an open ecosystem. These design features make Vantage the ideal platform to optimize price performance in a multi-cloud environment.
What You'll Do
In this position you will analyze business requirements to determine the data elements needed in the Semantic Layer and Core Layer data models to support the solution. Interact with Business SMEs to understand required data elements, the business rules governing them and confirm definitions. Create, manage and modify conceptual, logical and physical data models for the Core and Semantic Layers. Present data models to business and technical audiences for review and validation. Create the PDM for the Landing, Staging and Source Image areas of the Acquisition Layer and Conduct the PDM review.
Who You'll Work With
The Teradata Core Data Engineering team works with advanced database technologies allowing us to build exciting new features that unlock business value for our customers. As the Data Modeler, you will report directly to the Solution Architecture Manager, Consulting Delivery EMEA. On our team, you will help to execute a vision that delivers technology-enabled, high-impact business outcomes for our enterprise customer base that meet the highest software quality standards.
What Makes You a Qualified Candidate
10-12 years of experience in Data warehousing in which 4-6 in data modelling.

Work with the Application Development team to implement data strategies, build data flows and develop conceptual data models for Data warehouse.

Create logical and physical data models using Erwin tool by best practices to ensure high data quality and reduced redundancy. Good Understanding of key Processes in, Telecom (CRM system, Mediation, IN, Online Charging system, Payment gateway, IVR, Credit and Control, ERP, etc ) or Banking (GL/ Deposit/ Loan/ Bills/ Instrument/ Debit card/ Credit card/ Internet Banking), Investment Banking (Mutual Fund/ IPO/ Bond/ Derivative/ Portfolio management/ Merger & Acquisition) and Insurance (General business/Life insurance/ Property & Casualty).

Experience in working with Teradata Communication model (c-LDM) or Financial Services model (FS-LDM) or Sound business knowledge of any Telecom industry data model for data warehouse.

Good to have knowledge of other industry data models. Implement Data Profiling and develop/maintain complete source to target mappings.

Create, manage and modify logical and physical data models using a variety of data modelling philosophies and techniques including Inmon and Kimball.

Stakeholder's interaction includes Enterprise Architects, Development Team, Business Intelligence team, technology vendors etc.

Responsible for reconciling the project data models into enterprise data models in concert with business users.
What You'll Bring
You are energetic, positive and outgoing. You exercise strong judgement and decision making across all aspects of your role. You're well-organized, detail-oriented and have a consistent track record as a strategic thinker capable of foreseeing impacts of simultaneous projects. You describe yourself as resourceful and have conquered the art of effective multitasking. You have superior time management skills.
Desired Skills
Logical Modeling, Physical Modelling, Data profiling and Data Mapping

Working experience with Teradata database, Indexes, TD SQLs, PI, MLPPI, Compression, Data Type selection and rightsizing, SI, JI, SOFT RI etc.

Must be Ready to travel short-term and long-term for project assignment.

Attitude towards learning business rules and integrate with data Model.

Good understanding of Teradata database architecture and Teradata Physical Design.

Good understanding of Data warehouse concepts, Data Governance and standardization processes.

Understanding the Logical Data Model and creating the Physical

Working Knowledge on multiple industries viz. Communication, Finance, Retail, Aviation, Manufacturing etc.
Why We Think You'll Love Teradata We prioritize a people-first culture because we know our people are at the very heart of our success. We embrace a flexible work model because we trust our people to make decisions about how, when, and where they work. We focus on well-being because we care about our people and their ability to thrive both personally and professionally. We are an anti-racist company because our dedication to Diversity, Equity, and Inclusion is more than a statement. It is a deep commitment to doing the work to foster an equitable environment that celebrates people for all of who they are.