Teradata Operations DBA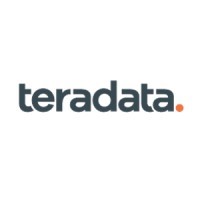 Teradata
Operations
Pune, Maharashtra, India
Posted on Thursday, August 10, 2023
Requisition Number

:

217037
Our Company
Teradata is the connected multi-cloud data platform for enterprise analytics company. Our enterprise analytics solve business challenges from start to scale. Only Teradata gives you the flexibility to handle the massive and mixed data workloads of the future, today.
The Teradata Vantage architecture is cloud native, delivered as-a-service, and built on an open ecosystem. These design features make Vantage the ideal platform to optimize price performance in a multi-cloud environment.
Teradata Operations DBA:
Location: India GDC – Mumbai/Pune
What You'll Do
Manage and support 24x7 production as well as development databases to ensure maximum availability for various applications.

Perform DBA related tasks in key areas of System Administration, Database Administration, Backup, Archive & Restore Management, Performance Management & Reporting

Perform capacity planning, performance monitoring and tuning, Strategies defined for backup/recovery techniques, and problem determination and resolution.

Work in key areas of User Management, Security Management, Space Management

Workload Management, Backup and Recovery

System Performance monitoring using Teradata Viewpoint

Work with Teradata tools like Teradata Administrator/SQL Assistant /TSET etc.

User, Objects and Security management as per Teradata Best practices

Ability to write efficient SQL & exposure to query tuning.

Work with Unix commands and do basic scripting.

Work on Backup and restore process using Veritas netBackup(TARA)/netvault/Tivoli etc.

Managing/maintaining lower environments like Development/QA boxes

Troubleshoot FastLoad / Multiloading/ FastExport/ BTEQ/ TPT and should be good at error handling

Coordination of Software/Hardware Upgrade Activities

Working with TASM/TDWM.

MVC, Capacity planning and performance Management

PDCR Reporting and Analysis

Project Deliverables, Automations

Follow ITIL processes.

Will have direct interaction with customer/vendors.

Be a good team player and able to mentor small groups.

Manage Customer Meetings and Co-ordinating with Teradata GSC
Who You'll Work With
Teradata is growing our Global Consulting team and we're looking for individuals that exemplify our principle of Customer Obsession through operational excellence, leadership, and a passion to continually be the voice of the customer. If you are interested in working in a dynamic and fast paced environment where you can directly influence the outcomes of consulting services, then this is the place for you. You will work as Teradata Operations DBA and directly interact with customers and other stakeholders.
What Makes You a Qualified Candidate
4 Year Engineering Degree or 3 Year Master of Computer Application

3-12 years of experience as Teradata DBA

Excellent oral and written communication skills in English language

Must be willing to provide 24x7 support on a rotational basis.

Must be willing to travel – both short-term and long-term if required.
What You'll Bring
Working experience as Teradata Database Administrator (DBA) on Unix Platforms

Exposure to backup and restore process using Veritas netBackup (TARA)/netvault/Tivoli etc.

Exposure to TASM/TDWM

Exposure to MVC, Capacity planning and performance Management

Exposure to DWH Env (Knowledge of ETL/DI/BI Reporting)

Exposure to PDCR Reporting and Analysis

Hands-on experience in Statistics Management

Proficiency in Teradata tools like Teradata Administrator/SQL Assistant /TSET etc.

Hands-on experience using DSA.

Experience in Teradata Utilities

Strong debugging skills

Well versed with ticketing system/production change request/ Incident management

Good presentation and communication skills.

Preferable experience with Teradata in a cloud environment (public or private) is a plus.

Preferably working knowledge on Python.

Preferably understanding of data archive/restore policies.

Preferably exposure to environment where ETL/BI tools such as Informatica, DataStage, Business Objects, SAS, Microstrategy, Tableau, Power BI were an important part of the environment.

Preferably understand Logical Data Model/Physical Data Model

Preferably understand Normalization and De-normalization concepts.
Why We Think You'll Love Teradata We prioritize a people-first culture because we know our people are at the very heart of our success. We embrace a flexible work model because we trust our people to make decisions about how, when, and where they work. We focus on well-being because we care about our people and their ability to thrive both personally and professionally. We are an anti-racist company because our dedication to Diversity, Equity, and Inclusion is more than a statement. It is a deep commitment to doing the work to foster an equitable environment that celebrates people for all of who they are.