Test Lead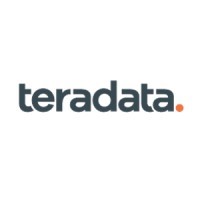 Teradata
Software Engineering
Cairo, Cairo Governorate, Egypt
Posted on Wednesday, August 23, 2023
Requisition Number

:

217049
Our Company
Teradata is the connected multi-cloud data platform for enterprise analytics company. Our enterprise analytics solve business challenges from start to scale. Only Teradata gives you the flexibility to handle the massive and mixed data workloads of the future, today.
The Teradata Vantage architecture is cloud native, delivered as-a-service, and built on an open ecosystem. These design features make Vantage the ideal platform to optimize price performance in a multi-cloud environment.
What You'll Do
In this position you will be responsible of designing the test strategy, test plans, and test case specifications, plans test resources, participates in code reviews, creates or configures the test environment, prepare the test data, writes the scripts that will execute the tests, executes test cases, records test case results, documents and tracks defects, and performs test coverage analysis.
You would lead a team of testing consultants. The team would serve our clients in MEA. Besides leading the team, you should be able to grow the capabilities of the consultants.
To fulfill this role the Test Lead must develop tests that identify defects as precisely as possible. The objective is to obtain as much test coverage as possible with a minimum set of test cases and repeated rework, retest. The role is a project role and is responsible for project delivery quality management.
Who You'll Work With
The Teradata Core Test Engineering team works with advanced database technologies allowing us to build exciting new features that unlock business value for our customers. As the Test Lead, you will report directly to the Head of Data & Analytics, Consulting MEA.
On our team, you will help to execute a vision that delivers technology-enabled, high-impact business outcomes for our enterprise customer base that meet the highest software quality standards.
What Makes You a Qualified Candidate
In depth knowledge of testing methodologies, testing strategies, testing tools, test case development, test process management, and defect management.

Data warehouse Knowledge is a must

10+ Years of experience in Software Testing

In depth knowledge of installing, operating, and administrating test environments.

Knowledge of configuration management, software engineering, specification methods, and development processes.

Experience in Test automation selenium web driver using java

ISTQB Advanced level Test manager is optional

4+ years of experience with Software Quality Assurance- QA project life cycle, test plan, test strategies, test scenarios, test cases, traceability matrix.

Experience in Database/Data Warehouse/ETL Testing.

Strong experience in advanced SQL scripting. (Must have)
What You'll Bring
You are energetic, positive and outgoing. You exercise strong judgement and decision making across all aspects of your role. You're well-organized, detail-oriented and have a consistent track of record as a strategic thinker capable of foreseeing impacts of simultaneous projects. You describe yourself as resourceful and have conquered the art of effective multitasking. You have superior time management skills.
Desired Skills
Good understanding of Data Warehousing and business intelligence concepts and testing techniques

Experience in Working with Star Schema, ODS, multi-dimensional models, slowly changing dimensions

Experience in working with ETL framework, Change Data capture, DataMart, Data models etc.

Working knowledge of test automation for backend using Java/ Python and associated frameworks

Ability to review and analyze business requirements in order to produce test strategy and test cases.

Familiarity in continuous testing practices in a CI/CD development pipeline, and deploying test automation

Experience in Agile projects (Scrum, Kanban etc.).

Working Knowledge in Test Management software (JIRA, TFS, ALM).

Solid experience with Defect Management Process.

Quick learner and self-starter who requires minimal supervision to excel in a dynamic environment.

Excellent analytical and problem-solving skills.

Strong verbal and written communications skills.

Bachelor's degree in Computer Science or related field.

Experience in MS SQL server, SSIS and SSRS.

Awareness of Agile QA Software development life cycle –backlog, sprints, standups, burn downs.

Strong leadership experience
Why We Think You'll Love Teradata We prioritize a people-first culture because we know our people are at the very heart of our success. We embrace a flexible work model because we trust our people to make decisions about how, when, and where they work. We focus on well-being because we care about our people and their ability to thrive both personally and professionally. We are an anti-racist company because our dedication to Diversity, Equity, and Inclusion is more than a statement. It is a deep commitment to doing the work to foster an equitable environment that celebrates people for all of who they are.