Public Sector Industry Expert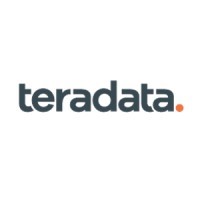 Teradata
Canberra ACT, Australia
Posted on Friday, August 25, 2023
Requisition Number

:

217063
Our Company
Teradata is the connected multi-cloud data platform for enterprise analytics company. Our enterprise analytics solve business challenges from start to scale. Only Teradata gives you the flexibility to handle the massive and mixed data workloads of the future, today.
The Teradata Vantage architecture is cloud native, delivered as-a-service, and built on an open ecosystem. These design features make Vantage the ideal platform to optimize price performance in a multi-cloud environment.
What You'll Do
As an Industry Expert you will be responsible for our customers and prospect by proposing and agreeing real business outcomes enabled by data and analytics. Your primary objective is to drive consumption of Teradata software by demonstrating business values with a focus on developing future sales pipelines for assets, software consumption and consulting services at scale into the largest analytic opportunities across Teradata International, with specific focus on Government in Australia.
Collaborate with your peers and colleagues to provide strategy and direction on how Teradata's offerings help solve industry and business problems and demonstrate how the relate to the strategies of our clients.

Prioritize time and investments across the portfolio, always highlighting where Teradata has most differentiation value with our Vantage platform and our ability to deliver data & analytics solutions at scale.

Drive and surface the product and service pipeline and use this to engage the wider industry and SME communities – Local, Regional and Global
Who Will You Work With
As an Industry Expert, you are part of the Industry Business Development team and a key member of the Go-To-Market team. You will also be instrumental in developing awareness and enabling the ability of our strategic partners to support the growth of Teradata's footprint of both existing customers and prospects. This role reports to the EMEA EMTG Industry Experts Lead, located in Dublin, Ireland.
What Makes You a Qualified Candidate
BSc, MBA or MSc in a business, analytical or professional discipline, or equivalent work experience

Deep exposure and experience in the public sector, ideally in Australia - domains of interest for Teradata include but not limited to health, transport and ports, tax, digital transformation, smart cities, etc.

Demonstrated ability to create and nurture relationships with senior and executive business stakeholders.
What You'll Bring
You can create solid and trusted working relationships with clients, and you understand their business strategy and priorities and use data & analytics to grow their business and commitment. You have proven experience in packaging and selling complex solutions involving software and consulting services. And you have good analytical and problem-solving skills, with proficiency in written and spoken business English.
Why We Think You'll Love Teradata We prioritize a people-first culture because we know our people are at the very heart of our success. We embrace a flexible work model because we trust our people to make decisions about how, when, and where they work. We focus on well-being because we care about our people and their ability to thrive both personally and professionally. We are an anti-racist company because our dedication to Diversity, Equity, and Inclusion is more than a statement. It is a deep commitment to doing the work to foster an equitable environment that celebrates people for all of who they are.