Global Procurement Contracts Manager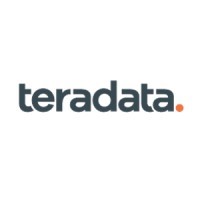 Teradata
Operations
United States
Posted on Saturday, August 26, 2023
Requisition Number

:

217078
Our Company
Teradata is the connected multi-cloud data platform for enterprise analytics company. Our enterprise analytics solve business challenges from start to scale. Only Teradata gives you the flexibility to handle the massive and mixed data workloads of the future, today.
The Teradata Vantage architecture is cloud native, delivered as-a-service, and built on an open ecosystem. These design features make Vantage the ideal platform to optimize price performance in a multi-cloud environment.
What You'll Do
We are seeking a highly skilled and detail-oriented Procurement Contracts Manager to join our organization. You will be responsible for leading/supporting the negotiation of Indirect Procurement agreements globally, in collaboration with Strategic Sourcing/Category Managers, Business stakeholders, Legal, Third Party Risk Management, Data Privacy, Information Security, and external suppliers/partners. Your expertise in contract negotiation, drafting and administration will be essential in ensuring compliance, minimizing risks, and maximizing business outcomes while maintaining successful business relationships. You will own the Contract Lifecycle Management process and will have the opportunity to lead key projects to drive improvements in contracting and contribute toward Teradata's transformation of Procurement to become a proactive, strategic world class, value adding business partner.
Lead and oversee the entire contract lifecycle, from inception to completion, ensuring compliance with legal, regulatory, and company policies. Facilitate and execute changes to active contracts, including amendments, renewals, termination and extensions, and drive resolution of contractual issues.

Provide contracting expertise and collaborate with internal teams to understand business requirements, draft contractual terms, formulate strategy and execute contract negotiations to achieve best possible outcomes

Identify potential risks and liabilities in contracts as they relate to policies and business objectives, and proactively develop solutions on contractual terms in collaboration with Legal, Risk, Data Privacy, Information Security and business stakeholders

Provide contracting guidance and be viewed as a trusted advisor by the sourcing team and business stakeholders

Draft, edit, review, and negotiate all agreement types, including Master Agreements, Statements of Work, Addenda, Change Orders, Sales Orders, and Technology agreements (SaaS, End User License, Subscription, Cloud Services and Support Agreements, etc).

Prepare Executive Summaries of agreements which include business context, key terms, benefits, analysis of costs, risks and mitigations

Own the exception approval process for non-standard terms and conditions

Own and manage Procurement Contract Lifecycle Processes and Tools to maintain accurate contract records and ensure effective contract management

Proactively drive Teradata's Procurement Contracting Strategy in collaboration with Strategic Sourcing, Legal, Third Party Risk Management, Information Security, Data Privacy, and other key stakeholders

Proactively Collaborate with Category Leaders and business stakeholders across IT, Marketing, Sales / Go To Market, Product, Cloud and other organizations to understand business strategy, market trends and potential opportunities / impacts on contracting

Initiate and lead projects to improve the contracting process and continually improve our ability to serve our internal clients; i.e. create a contracts Playbook, clause library, and implement/operationalize a new contract management tool

Own, update, and maintain revision control of Teradata standard templates
This position may work from our headquarters in San Diego, or be Virtual in the US.
Who You Will Work With
You will join a dynamic team of high-energy strategic sourcing experts supporting all Indirect Procurement categories across Teradata, including Technology, Marketing, Contingent Labor, Travel, HR, Consulting, etc. You will report to the Director, Strategic Sourcing and Category Management, within our global IT and Procurement organization. You will partner with business leaders across the company, including IT, Marketing, GTM, Cloud Alliances, Product, HR, and Customer Support. In this role, you will exemplify and contribute to our culture centered around a customer and market driven mindset, agility in execution, and accountability to each other.
What Makes You a Qualified Candidate
Bachelor's Degree and significant experience drafting contracts language and negotiating Procurement contracts (business and legal terms). Masters Degree or JD preferred.

Experience contracting for Indirect Procurement categories including Technology (Infrastructure, Applications, Connectivity, IT Services, Cloud Services), Consulting Services, Contingent Labor, HR Services, and Marketing

Experience successfully negotiating master agreements with industry leading SaaS platforms (i.e., Salesforce, ServiceNow, Seismic and other marketing technologies, FinancialForce, Workday), and public cloud vendors (Microsoft, Google, AWS)

Demonstrated experience negotiating regulatory driven requirements into agreements with suppliers (i.e., understanding of GDPR, Data Privacy, and Information Security regulations)

Expert negotiator – ability to dig into the details, gather internal/external data and stakeholder requirements, articulate negotiation strategies, and partner with stakeholders to negotiate contracts that deliver the best possible outcomes

Expert communicator - ability to present complex topics in an effective and concise manner to influence across all levels internally and externally

Expert analytical and problem-solving skills - ability to analyze complex contractual issues and industry information, identify risks/opportunities, develop options, and present effective solutions to stakeholders

Innovative and Creative – adept at analyzing internal/external information and collaborating with stakeholders to develop new approaches

Partnering skills – proven ability to build and maintain strong relationships with internal teams and external partners; be viewed as a contracts expert and trusted advisor

Project Management skills – track record of initiating, planning, and delivering contracting process improvements. Ability to lead cross functional teams and communicate project status to stakeholders and executive leadership.

Adaptability - ability to thrive in a high volume, fast paced environment and work on multiple initiatives at the same time, adapting to changing priorities and requirements
Why We Think You will Love Teradata
We prioritize a people-first culture because we know our people are at the very heart of our success. We embrace a flexible work model because we trust our people to make decisions about how, when, and where they work. We focus on well-being because we care about our people and their ability to thrive both personally and professionally. We are an anti-racist company because our dedication to Diversity, Equity, and Inclusion is more than a statement. It is a deep commitment to doing the work to foster an equitable environment that celebrates people for all of who they are
Teradata invites all identities and backgrounds in the workplace. We work with deliberation and intent to ensure we are cultivating collaboration and inclusivity across our global organization. ​We are proud to be an equal opportunity and affirmative action employer. We do not discriminate based upon race, color, ancestry, religion, creed, sex (including pregnancy, childbirth, breastfeeding, or related conditions), national origin, sexual orientation, age, citizenship, marital status, disability, medical condition, genetic information, gender identity or expression, military and veteran status, or any other legally protected status.