Sr. Data Architect (Data Modeler)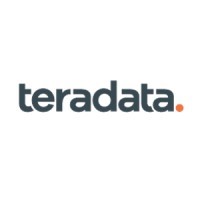 Teradata
IT
Remote
Posted on Tuesday, September 12, 2023
Requisition Number

:

217089
Our Company
Teradata is the connected multi-cloud data platform for enterprise analytics company. Our enterprise analytics solve business challenges from start to scale. Only Teradata gives you the flexibility to handle the massive and mixed data workloads of the future, today.
The Teradata Vantage architecture is cloud native, delivered as-a-service, and built on an open ecosystem. These design features make Vantage the ideal platform to optimize price performance in a multi-cloud environment.
What You'll Do
Develop conceptual, logical, and physical data models to represent various data domains, ensuring accuracy, consistency, and scalability.

Define data structures, relationships, and attributes that capture business requirements and enable efficient data storage and retrieval.

Collaborate with business stakeholders, analysts, and data consumers to gather and understand data requirements, ensuring that data models align with business needs.

Translate business requirements into database schema designs, including normalization and denormalization techniques to optimize data integrity and performance.

Ensure data integrity and quality by defining constraints, validation rules, and data governance policies within the data models.

Define data quality standards and best practices and maintenance process for CDM/LDM/PDM/Semantic dimensional models.

Create comprehensive documentation of data models, including entity-relationship diagrams, data dictionaries, and metadata definitions.

Maintain up-to-date documentation as data models evolve over time.

Collaborate with data scientists to provide structured data for analytical and machine learning purposes.

Enforce data governance and compliance standards by incorporating security and privacy considerations into data models.

Collaborate with legal and compliance teams to ensure adherence to data protection regulations.

Keep up-to-date with industry trends, emerging technologies, and best practices in data modeling, database design, and data management.

Provide regular updates for tasks, deliverables, … including information on task status, est. target dates, % completed, priority, allocation percentage, % completed, issues, gaps, … for all tasks worked on/planned.
Who You'll Work With
Teradata is growing our Global Consulting team and we're looking for individuals that exemplify our principle of Customer Obsession through operational excellence, leadership, and a passion to continually be the voice of the customer. This is a unique opportunity to join our team in a period of fast growth and expansion. If you are interested in working in a dynamic and fast paced environment where you can directly influence the outcomes of consulting services, then this is the place for you. You will actively support and help our customers achieve their business outcomes for their analytics ecosystem with your knowledge & experience using Teradata Vantage and Teradata Tools and utilities.
Teradata seeks a Data Modelling professional to work closely with customer on the projects.
Professional developments offered:
Training on the Teradata database.
Opportunities to work on high-profile international projects.
What Makes You a Qualified Candidate
Bachelor's Degree from a reputed Educational Institute.

Must have 14+ years of IT experience.

Must have 10+ years of Data Modeling relevant experience.

Proven experience as a Data Modeler or Database Designer.

Proficiency in data modelling tools such as ERwin, ER/Studio, or similar tools.

Strong understanding of relational database concepts, normalization, and denormalization.

Familiarity with various database systems (e.g., SQL Server, Oracle, PostgreSQL).

Experience with big data platforms and NoSQL databases is a plus.

Excellent problem-solving skills and attention to detail.

Retail, Oil & Gas Industry experience could be a value addition.

Strong communication and collaboration skills.

Ability to work in a fast-paced, dynamic environment.

Knowledge of data governance and compliance regulations is desirable.

Must be willing to travel – both short-term and long-term if required.
What You'll Bring
As a Data Modeler, you will contribute to the foundation of effective data management within the customer organization, ensuring that data is organized, accessible, and valuable for making informed business decisions.

Your expertise in designing efficient and scalable data models will be essential for driving successful data-driven initiatives for different customers.

Provide knowledge and expertise to other TERADATA professional services associates.

Flexibility in working in off-working hours (shift work) including 24X7 Support if required

Complete interaction with the customer to collaborate & resolve the issues.

Strong communication and interpersonal skills, with the ability to articulate complex issues to technical and non-technical stakeholders.

Strong understanding of relational database concepts, normalization, and denormalization.
Why We Think You'll Love Teradata We prioritize a people-first culture because we know our people are at the very heart of our success. We embrace a flexible work model because we trust our people to make decisions about how, when, and where they work. We focus on well-being because we care about our people and their ability to thrive both personally and professionally. We are an anti-racist company because our dedication to Diversity, Equity, and Inclusion is more than a statement. It is a deep commitment to doing the work to foster an equitable environment that celebrates people for all of who they are.