Teradata Performance DBA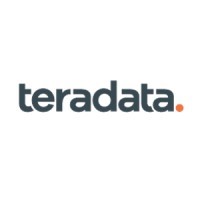 Teradata
Hyderabad, Telangana, India
Posted on Thursday, September 28, 2023
Requisition Number

:

217260
Our Company
Teradata is the connected multi-cloud data platform for enterprise analytics company. Our enterprise analytics solve business challenges from start to scale. Only Teradata gives you the flexibility to handle the massive and mixed data workloads of the future, today.
The Teradata Vantage architecture is cloud native, delivered as-a-service, and built on an open ecosystem. These design features make Vantage the ideal platform to optimize price performance in a multi-cloud environment.
Teradata Performance DBA:
Location: India GDC – Mumbai/Pune
What You'll Do
Manage Production/Development databases performance.

Review Teradata system reports and provide "performance assessment" report with recommendations to optimize system.

Investigate and quantify opportunities from "performance assessment" reports and

Apply best practices in each of the areas.

Monitor using Viewpoint tool for Teradata system performance using different portlets.

Review poor performing queries generated from BI/ETL tools and provide best practice recommendations on how to simplify and restructure views, apply PPI or other index changes

Closely monitor the performance of various work groups on the system and make sure data is available to business as per the SLA requirement.

Optimal index analysis - Review Index usage on tables and recommend adding dropping indexes for optimal data access.

Review uncompressed tables, analyse its usage, and implement compression to save space and reduce IO activity – using various algorithms like MVC/ BLC/ ALC.

Optimize locking statements in views, macros & queries to eliminate blocking contention invest.

Review the Spool Limits for the users and recommend optimal limit for the Ad-hoc users to avoid run away queries over consuming system resources.

Check for Mismatch data types in the system and make them unique to avoid costly translations during query processing.

Review Set tables and check for the options to convert to MultiSet to avoid costly duplicate row checking operation.

Review Large Scan Tables on the system and analyze for using PPI, MLPPI, Compression, Secondary indexes & Join Indexes

Analyze various applications and understand the space requirements and segregate the disk space under the categories of perm, spool, and temp space.

Setting up the database hierarchy that includes database creation and management of objects such as users, Roles, Profiles, tables, views.

Maintain profiles, roles, access rights and permissions for Teradata user groups and objects.

Generate periodic performance reports using PDCR and identify bottlenecks with the system performance.

Establish PDCR canary performance baselines. Utilize standard canary queries to identify variance from baseline.

Effective usage of TASM & Priority distribution to penalize the resource intensive queries, Give high priority to business-critical workloads, Throttling of different workloads for optimal throughput and provide performance reports to check workload management health.
Who You'll Work With
Teradata is growing our Global Consulting team and we're looking for individuals that exemplify our principle of Customer Obsession through operational excellence, leadership, and a passion to continually be the voice of the customer. If you are interested in working in a dynamic and fast paced environment where you can directly influence the outcomes of consulting services, then this is the place for you. You will actively support and help our customers to meet their SLA's by making sure of data availability, identify & troubleshoot Performance issues of critical workloads for seamless business operations and provide performance recommendations.
What Makes You a Qualified Candidate
3-12 years of Teradata DBA experience.

Should have worked in Unix platforms.

Excellent oral and written communication skills in the English language.

Must be willing to provide 24x7 on-call support on a rotational basis with the team.

Must be willing to travel – both short-term and long-term
What You'll Bring
Experience in review of poor performing queries and provide best practice recommendations on how to simplify and restructure views, apply PPI or other index changes.

Statistics Management and Optimization

Exposure to DWH Env (Knowledge of ETL/DI/BI Reporting).

Exposure to troubleshoot the FastLoad / Multiload/ FastExport/ BTEQ/ TPump errors, should be good at error handling.

Experience in fine tuning various application parameters/number of sessions to ensure optimal functioning of the application.

Well conversant with various ticketing system/production change request/ Teradata Incident management.

Should be good at automating various processes.

Ability to write efficient SQL & exposure to query tuning.

Preferably understand Normalization and De-normalization concepts.

Preferable exposure to visualization tools like Tableau, PowerBI.

Preferably have good working knowledge on UNIX shell, Python scripting.
Why We Think You'll Love Teradata We prioritize a people-first culture because we know our people are at the very heart of our success. We embrace a flexible work model because we trust our people to make decisions about how, when, and where they work. We focus on well-being because we care about our people and their ability to thrive both personally and professionally. We are an anti-racist company because our dedication to Diversity, Equity, and Inclusion is more than a statement. It is a deep commitment to doing the work to foster an equitable environment that celebrates people for all of who they are.