Solution Architect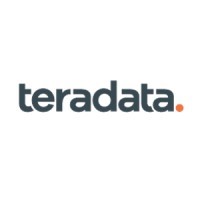 Teradata
IT
Cairo, Cairo Governorate, Egypt
Posted on Tuesday, October 10, 2023
Requisition Number

:

217295
Our Company
Teradata is the connected multi-cloud data platform for enterprise analytics company. Our enterprise analytics solve business challenges from start to scale. Only Teradata gives you the flexibility to handle the massive and mixed data workloads of the future, today.
The Teradata Vantage architecture is cloud native, delivered as-a-service, and built on an open ecosystem. These design features make Vantage the ideal platform to optimize price performance in a multi-cloud environment.
What You'll Do
You will work in an operations and project delivery management lead role and lead a team of consultants on a project basis only.

Leading teams of consultants in data integration, business intelligence, data modeling, testing, and solution architecture, and coordinating their activities.

Design, develop, test, and support processes for extracting and loading, and transforming data from source systems to DWH.

Design data extraction, loading, and transforming processes to meet service-level agreements of big data pipelines.

Analyze and optimize current solutions, physical model optimization, and query tuning.

Ensure the highest quality of the delivered data products and services.

Develop project deliverable documentation.

Delegate technical responsibilities and monitor the progress of technical tasks.

Deliver data products and solutions consistently, on time, and on budget.

Work closely with project managers and practice leads during all phases of the development lifecycle.

Work with Teradata project managers to scope projects and develop a statement of work, project plan, and risk analysis.
Who You'll Work With
You will be reporting into Head of Data & Analytics, and you will be in the consulting organization. A Solution Architect is a Teradata-trained consultant with a proven track record of service engagements and successful deployments and leadership responsibilities within a customer environment. You will specialize in the design, development, and support of Teradata consulting services using Teradata products including Architecture, Data Integration, Business Intelligence, Data modeling, Testing domains, and Data Analytics. You must have the skills necessary to understand the overall data warehouse & cloud architecture and have strong team leadership skills.
What Makes You a Qualified Candidate
Technical Qualifications
Solid experience in Enterprise Data Warehouse technology and processes including data engineering, business intelligence, data modelling, and testing (10+ years of experience).

Statistical & computational analysis

Experience in team management and team leadership (5+ years of experience).

In-depth knowledge of enterprise relational database.

In-depth knowledge of one of data warehouse tools and technologies: Informatica PowerCenter or SAS DI, Microstrategy, SAP Business Objects, relational modelling tools (e.g. ErWin), and testing suites.
Consulting Qualifications
Eye for detail and ability to communicate your thoughts and ideas across global teams.

Excellent verbal and written communication skills.

Excellent technical & business presentation skills.

Professional consulting background at the corporate level

Customer obsession and experience with working with customers including requirement analysis and product support.
What You'll Bring
Experience and knowledge of Teradata products is desirable

Java or Python programming experience is an advantage

Solid understanding of data science and artificial intelligence is desirable

Proficiency in scripting languages especially Unix Shell scripting (e.g. Bash) and Python would be a plus

Linux Command line as a user knowledge
Necessary Job Requirements
Must be based in Cairo, Egypt.

Must be a native Arabic speaker.

Must be willing to work on-site with clients (Egyptian Government, Telecommunication Operators, and Banks) 100% of the time.

Must pass security clearance to work with the Egyptian Government.
Why We Think You'll Love Teradata We prioritize a people-first culture because we know our people are at the very heart of our success. We embrace a flexible work model because we trust our people to make decisions about how, when, and where they work. We focus on well-being because we care about our people and their ability to thrive both personally and professionally. We are an anti-racist company because our dedication to Diversity, Equity, and Inclusion is more than a statement. It is a deep commitment to doing the work to foster an equitable environment that celebrates people for all of who they are.