Lead Cyber Security Analyst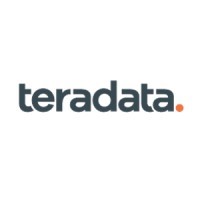 Teradata
IT
Telangana, India
Posted on Friday, October 13, 2023
Requisition Number

:

217307
Our Company
Teradata is the connected multi-cloud data platform for enterprise analytics company. Our enterprise analytics solve business challenges from start to scale. Only Teradata gives you the flexibility to handle the massive and mixed data workloads of the future, today.
The Teradata Vantage architecture is cloud native, delivered as-a-service, and built on an open ecosystem. These design features make Vantage the ideal platform to optimize price performance in a multi-cloud environment.
The Lead Cyber Security Analyst has high visibility and direct responsibility for the effective and efficient regional operations of the Security Operations Center, including cyber security technologies, threat management and reporting, incident monitoring/response, communications, education, and risk management. The lead analyst is responsible for driving process refinement and implementation, cross-team/discipline collaboration, maintenance of internal and external stakeholder relationships, and direct supervision of staff. Reporting directly to the Director of Security Operations, other responsibilities include immediate security incident and event response management, identification, triage and response to security incidents, operational metrics design and reporting.
What you'll Do:
Lead regional team of security experts and provide hands-on expertise over the following areas of information security:

Leading our regional security operations team and driving to the next level in our capabilities.

Responsible for managing event monitoring and response.

Ensure assessment, reporting, identification, and monitoring of incidents.

Review and organize security reports with a clear understanding of the threat, severity, and ramifications in order to triage, prioritize, reproduce, troubleshoot, resolve, escalate, and report. Define, deploy, and tune our Detection and Response platforms to ensure appropriate visibility across the enterprise.

Identify and incorporate all log sources required and work towards a Single Pane of Glass and a rational set of alerts.

Enhance the appropriate threat intelligence feeds and the processes for collecting them, analyzing them for relevance, and ingesting them into our platforms to add context.

Support a Vulnerability Management program to ensure that we have complete coverage, accurate and up-to-date data on our vulnerability posture and a process to quickly remediate vulnerabilities that we are exposed to.

Keep current on information security risks and the Tactic, Techniques and Procedures (TTPs) of attackers.

Enhance standard operating processes and protocols for reporting, incident response, risk management, planning, exercising, training, and continuous operational improvement.

Performs other duties and projects as assigned.
Who You'll Work With:
We are a US-based team and conduct 24x7x365 monitoring to protect the company's data assets. This position primarily involves communication with regional team members such as Security Analysts and Sr. Security Analysts, as well as collaboration with SOC members in the US and other countries. Additionally, there will be continuous interaction with various departments including the Cloud team, Product Engineering, IT, Legal and etc.
What Makes You a Qualified Candidate:
BS degree in related field preferred. Equivalent experience/certification acceptable.

Minimum of Two (2) years management experience leading and motivating cross-functional, interdisciplinary teams to achieve tactical and strategic goals.

7+ years of demonstrated experience in information security roles

Industry certifications such as CISSP, CISM, CCSP, CEH, PMP, GCIH, GSEC
What You'll Bring:
Understanding of the incident response plan and experience in the incident response process.

Knowledge of Microsoft Azure, AWS, GCP or similar cloud computing platforms

Excellent analytical, troubleshooting & interpersonal skills

Strong verbal and written communication skills

Self-motivated and able to work independently

Effective communication skills to translate technical risks and exposures to a business perspective - formal reports and/or presentations

The ability to communicate confidently and clearly on conference calls, in meetings and via email, at all levels of the organization is essential.

Confident in collaborating, building trust and respect with people outside of the immediate team

Experience in:

Cybersecurity Operations and Security Operations Center

Data Protection, Network Security, Endpoint Security, and Zero Trust

Security Technology Integration, Configuration, and Automation

Security Configurations

Information security industry trends and emerging technologies

Information security audits

Network and internet security
Why We Think You'll Love Teradata We prioritize a people-first culture because we know our people are at the very heart of our success. We embrace a flexible work model because we trust our people to make decisions about how, when, and where they work. We focus on well-being because we care about our people and their ability to thrive both personally and professionally. We are an anti-racist company because our dedication to Diversity, Equity, and Inclusion is more than a statement. It is a deep commitment to doing the work to foster an equitable environment that celebrates people for all of who they are.