Security Project Manager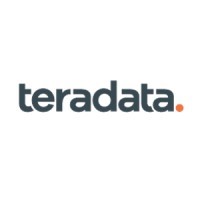 Teradata
Operations
Hyderabad, Telangana, India
Posted on Friday, October 13, 2023
Requisition Number

:

217310
Our Company
Teradata is the connected multi-cloud data platform for enterprise analytics company. Our enterprise analytics solve business challenges from start to scale. Only Teradata gives you the flexibility to handle the massive and mixed data workloads of the future, today.
The Teradata Vantage architecture is cloud native, delivered as-a-service, and built on an open ecosystem. These design features make Vantage the ideal platform to optimize price performance in a multi-cloud environment.
Teradata is looking for a dynamic and results-driven individual to manage projects within the Information Security department. We are interested in an experienced, motivated, self-starter who knows what to do to make infosec projects successful and can execute and deliver with minimal oversight. You will be actively assisting in managing the operations of the security department and have strong analytical skills keen attention to detail, and the ability to prioritize and execute on multiple tasks and meet deadlines successfully. You will track the status of security projects and individual Teams using Agile-like best practices, will work with partners throughout the company to ensure projects are completed, track budgeting, and effectively communicate with stakeholders. You will be an essential part of measuring the success of multiple initiatives.  
What you'll Do:
Lead Infosec project delivery by ensuring the integrated solution delivers on the success criteria. Address project issues and risks, and build commitment with the delivery team and business partners
Own the coordination of project activities and resources across the organization in a manner that improves efficiencies
Oversee mitigation of identified gaps for required certifications and collaborate effectively in business partner relationships when defining business requirements and success criteria
Work closely with Legal, Compliance, IT, Product, Engineering, and other stakeholders on requirements and exhibit critical thinking by seeing outcomes and direction when there are multiple business owners and solutions
Utilize consultative problem solving by using technical and business/acumen to inform the facilitation of developing objectives and approach
Execute goal setting and alignment with business owners and contribute to operational alignment
Be viewed as an authority by partners within Infosec and across the business and has a communication style that builds confidence and alignment with the team
Foster a culture of collaboration, performance, and accountability
Be a Security and Compliance Champion that promotes and evangelizes awareness of different security and compliance risks and best practices across the company.
Performs other duties and projects as assigned.
Who You'll Work With:
We are primarily a US based team within the PMO representing a global Information Security Organization made up of Sr. Engineers and Architect professionals collaborating with other Sr. IT professionals from adjacent disciplines (Server/Storage/Cloud/Info-Sec/Desktop). The ideal candidate will have experience navigating complex situations managing cross functional iniatives spanning across the entire Company. This positional reports to the Sr. Manager of the PMO within the Information Security Department.
What Makes You a Qualified Candidate:
Bachelor's Degree required; Project Management focus preferred.
Understanding of security methodologies or the willingness to learn required.
PMP certification or in the process of gaining PMP certification.
Cyber-Security Minded
What You'll Bring:
The ability to collaboratively work and communicate in a virtual environment.
The ability to navigate a complex environment where key stakeholders may not align on approach. Collaborative problem-solving skills are a plus.
A nice to have of comprehension of security standards and frameworks, rules and regulations, and system trust principals, such as FedRAMP, FIPS, ISO 27001, NIST, OWASP, SANS Top 20, PCI-DSS, SOX-404, CSA Star, ITIL, and SOC2.
The ability to discern patterns from large amounts of disparate information while remaining adaptable in rapidly changing situations and environments.
Intermediate to advanced skills in the Atlassian suite
Intermediate skills in computer terminal and personal computer operation; Microsoft Office applications including but not limited to: Word, Excel, PowerPoint, and Outlook.
Effective organizational and time management skills. Exceptional verbal, written and interpersonal communication skills. Ability to organize and prioritize work schedules on a short-term and long-term basis.
Ability to make informal and formal presentations, inside and outside the organization; speaking before assigned team or other groups as needed.
A nice to have is comfort in formal presentations to executive and C suite level leadership.
Ability to deal with complex challenges involving multiple facets and variables in non-standardized situations. Capability to work with little to no supervision while performing duties.
Why We Think You'll Love Teradata We prioritize a people-first culture because we know our people are at the very heart of our success. We embrace a flexible work model because we trust our people to make decisions about how, when, and where they work. We focus on well-being because we care about our people and their ability to thrive both personally and professionally. We are an anti-racist company because our dedication to Diversity, Equity, and Inclusion is more than a statement. It is a deep commitment to doing the work to foster an equitable environment that celebrates people for all of who they are.