Principal Data Engineer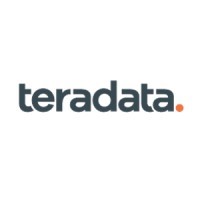 Teradata
Data Science
Islamabad, Pakistan
Posted on Monday, October 16, 2023
Requisition Number

:

217364
Our Company
Teradata is the connected multi-cloud data platform for enterprise analytics company. Our enterprise analytics solve business challenges from start to scale. Only Teradata gives you the flexibility to handle the massive and mixed data workloads of the future, today.
The Teradata Vantage architecture is cloud native, delivered as-a-service, and built on an open ecosystem. These design features make Vantage the ideal platform to optimize price performance in a multi-cloud environment.
Position: Principal Data Engineer
What You'll Do
Translate the business requirements into technical requirements
Hands on experience on logical and physical data modeling. Experience on Teradata data models will be a big plus
Understand business requirements and translate them in technical specifications, tasks for development teams.
Design data ingestion pipelines and ETL processing, including low-latency data acquisition and stream processing
Monitoring performance and advising any necessary configurations & infrastructure changes.
Create and maintain technical documentation that is required in supporting solutions.
Utilize expertise within their domain to communicate architecture fit, implementation capabilities, risk factors, and related details to facilitate system implementation
Define the implementation blueprint for a system at the Enterprise, Program, or Solution level
Design and develop architecture for integration of a specific Data Architecture system component into the client's Analytic Ecosystem.
Define the client's architecture at the Solution (Physical) and Deployment Layers of the analytic architecture.
Provide direct support to the Solution Architect and the solution delivery team.
Who You'll Work With
Work with Teradata project managers to scope projects and develop a statement of work, project plan, and risk analysis.
Provide domain thought leadership and actively participate in the design, implementation, and roll-out efforts.
Minimum Requirements
B.S. / M.S. in Computer Sciences or related field with minimum four-years of experience
10+ years' experience in technical leadership roles - Architecture, Pre-Sales, Delivery and Operations
Hands on experience with one or more ETL tools like Informatica, DataStage
Strong RDBMS concepts and SQL development skills
Good knowledge of Big Data querying tools, such as Pig, Hive, Spark, Oozie and Impala
Experience with NoSQL databases, such as HBase, Cassandra, MongoDB will be a plus
Experience with any of the following Hadoop distributions: Cloudera/MapR/Hortonworks
Experience in designing and implementing data solutions on any one of cloud platforms (Azure, AWS or Google).
Must have technically lead end – end data warehouse project(s) from acquisition to access layer
Good communication and analytical skills
Ability to work in a dynamic and collaborative team environment, demonstrating excellent interpersonal skills
Proven experience in Enterprise and Data Architecture, Solution Engineering experience, data modelling, Pre-Sales /Business Development, and Operations
Demonstrated skills in Team Leadership, Coaching, Practice Development, Competency building
Strong background in solution architecture in any one of industries - telecommunication, banking, retail or manufacturing.
Must be self-motivated, analytical, detail oriented, organized and pursue excellence on all tasks
Knowledge of industry best practices, future trends and design patterns
Excellent communication and presentation skills, both verbal and written
Ability to solve problems using a creative and logical mind set
Ability to articulate the value of technical capabilities to C-suite audience
What You'll Bring
This role is responsible for information gathering, analysis and design of data warehouse solutions for company-wide application and managing large sets of structured and unstructured data. The role requires deep understanding in data integration solutions and implementation. The candidate will be expected to analyze complex customer requirements and work with data warehouse architect to gather, define and document data solutions and its implementation. Information/Domain Architect will be expected to have a broad understanding of the data acquisition, integration, data modeling domains. Be able to weigh the pros and cons of different architectures and approaches. Experience of Telecommunication systems and data warehouse solution implementation is preferred.
Why We Think You'll Love Teradata We prioritize a people-first culture because we know our people are at the very heart of our success. We embrace a flexible work model because we trust our people to make decisions about how, when, and where they work. We focus on well-being because we care about our people and their ability to thrive both personally and professionally. We are an anti-racist company because our dedication to Diversity, Equity, and Inclusion is more than a statement. It is a deep commitment to doing the work to foster an equitable environment that celebrates people for all of who they are.