Academic Marketing Intern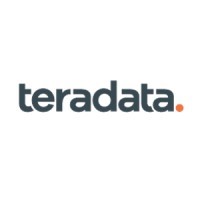 Teradata
Marketing & Communications
United States
Posted on Wednesday, October 18, 2023
Requisition Number

:

217203
Job Category

:

College & Interns
Our Company
Teradata is the connected multi-cloud data platform for enterprise analytics company. Our enterprise analytics solve business challenges from start to scale. Only Teradata gives you the flexibility to handle the massive and mixed data workloads of the future, today.
The Teradata Vantage architecture is cloud native, delivered as-a-service, and built on an open ecosystem. These design features make Vantage the ideal platform to optimize price performance in a multi-cloud environment.
Teradata's Internship Program
Our summer internship program lasts 10-12 weeks beginning in May/June and ending in August/September. We offer a fast-paced, flexible, fun environment where you will have the opportunity to work on meaningful projects and face new challenges every day.
Location Our program is fully virtual. Interns must remain in the US for the duration of the internship.
What You'll Do
We believe students are the future of Teradata. They are our future customers, our future employees, and our future advocates. As the Academic Marketing intern at Teradata, you will play a pivotal role in shaping Teradata's presence in the academic world and leveraging academic partnerships to enhance our marketing efforts. You will help us build awareness and interest in Teradata's academic offerings for students, professors, and academic researchers. In this role you will create and promote the tools, resources, and support students need to learn and love Teradata. Here are a few of the areas you'll work on:
Research and identify global academic influencers and thought leaders who align with our target audiences and brand values. Co-create Thought Leadership content with academic influencers through our strategic partnerships.

Help us build out our Student Ambassador/Club program.

Partner with cross-functional teams to create and promote videos, training courses, and other online resources.

Build out marketing campaigns aimed at students, professors, and academic researchers.
Who You'll Work With
Work closely with the Academic Programs team to align marketing efforts with university partnerships.

Liaison with the broader Marketing team (e.g. Social, Demand Generation, Content, PR, Brand teams) to create and coordinate marketing strategies that work across different channels.

Partner with Teradata University team to promote specific certifications and training aimed for academics, and optimize the student/professor journey on Teradata University.

You'll also serve as the liaison between influencers and Teradata, including students, professors, and academic researchers.
In this role, you will report to the Global Head of Analyst & Influencer Marketing.
What Makes You a Qualified Candidate
Must be enrolled in bachelor's or master's degree program with a concentration in Marketing, Communications, Business or related field graduating December 2024 – June 2026

Passion for Education and Marketing: Enthusiasm for the intersection of education and marketing, with a belief in the importance of students and academics as key stakeholders to business success.

Strong Collaboration Skills: Ability to work effectively with cross-functional teams and external stakeholders. A collaborative mindset to drive marketing strategies that resonate across various channels.

Communication and Relationship-building: Excellent communication skills to liaise with academic influencers, students, professors, and researchers. Capable of fostering positive relationships and co-creating content with academic partners that aligns with Teradata's brand values and target audiences.
What You'll Bring
Strong communication skills (both written and verbal) to speak, present, and collaborate.

Excellent relationship and community building skills.

Understanding of current social media and influencer marketing trends.

Well organized with great time management skills.

Outstanding project management skills.
Why We Think You'll Love Teradata
We prioritize a people-first culture because we know our people are at the very heart of our success. We embrace a flexible work model because we trust our people to make decisions about how, when, and where they work. We focus on well-being because we care about our people and their ability to thrive both personally and professionally. We are an anti-racist company because our dedication to Diversity, Equity, and Inclusion is more than a statement. It is a deep commitment to doing the work to foster an equitable environment that celebrates people for all of who they are.
#LI-DNI
Teradata invites all identities and backgrounds in the workplace. We work with deliberation and intent to ensure we are cultivating collaboration and inclusivity across our global organization. ​ We are proud to be an equal opportunity and affirmative action employer. We do not discriminate based upon race, color, ancestry, religion, creed, sex (including pregnancy, childbirth, breastfeeding, or related conditions), national origin, sexual orientation, age, citizenship, marital status, disability, medical condition, genetic information, gender identity or expression, military and veteran status, or any other legally protected status.