Area Vice President - Financial Services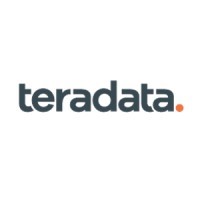 Teradata
Accounting & Finance
Dallas, TX, USA
Posted on Wednesday, October 18, 2023
Requisition Number

:

217370
Our Company
Teradata is the connected multi-cloud data platform for enterprise analytics company. Our enterprise analytics solve business challenges from start to scale. Only Teradata gives you the flexibility to handle the massive and mixed data workloads of the future, today.
The Teradata Vantage architecture is cloud native, delivered as-a-service, and built on an open ecosystem. These design features make Vantage the ideal platform to optimize price performance in a multi-cloud environment.
The Area Vice President (AVP) has a direct reporting relationship to the Vice President – Financial Services. The AVP is ultimately responsible for attainment of revenue objectives, growth targets, services sales targets, and gross margin goals within the assigned area or territory. The AVP partners closely with the Industry leadership team and leads a customer facing sales organization as well as having matrix management responsibility for a cross functional sales, services and support organization aligned with annual and long-term strategies to develop, grow and maintain Teradata's customers and prospects. The AVP will also develop and maintain strong collaborative relationships with our Teradata Engineering, Product Management, Marketing, Finance and Services teams in support of tight alignment between our customers and team Teradata. The AVP provides domain expertise and thought leadership to the sales teams and helps to articulate and deploy the business strategies throughout the Geo and or Industry teams. The AVP develops business plans and GTM optimization strategies for coverage and team alignment priorities within their assigned Area. The AVP provides direct support and guidance to the organization as it relates to aligning sales support and resources (people, tools, methodologies and processes). Forecasting accuracy and pipeline management as well as accountability for associated performance metrics are critical elements of achieving and reporting on revenue and growth components of the role. Deals desk interaction and complex deals structure support, (coaching and expertise) should be core competencies and are an integral component and qualification for the role.
What You'll Do
Sales Leadership:
The ability to motivate and empower a sales team to achieve a common goal. This includes providing a shared vision, modeling the way, and challenging the status quo to champion new initiatives. This competency involves providing clear direction, championing change, influencing others, and creating an environment that fosters professional and personal success. This involves driving new customer footprints through solution-lead sales, developing local relationships with Partners to expand our coverage of territories and/or solution portfolio and building a sustainable Professional Services Consulting stream.
Sales Coaching and Development:
The ability to individually coach, mentor and develop sales associates to enhance their performance. This includes coaching both sales skills and selling strategy. This also includes evaluating performance and providing individual mentoring and development plans. This involves providing strong leadership in sales engagements, ensuring account executives are accountable for establishing winning sales strategies, shared expectations with Key Decision makers and executing sales engagements.

Managing Sales and Business Results:
The ability to effectively manage order/revenue generation and business profitability while meeting strategic business objectives. This includes territory design, funnel management, forecasting, resource planning, asset management, pricing decisions and expense control. This also includes an understanding of the meaning and implications of key financial levers that impact overall business performance. This includes but is not limited to the following:
Set, direct, or review and revise to assure teams execute winning sales strategies

Drive execution of Land, Adopt, Expand and Renew efforts in pursuit of new accounts/business and growth

Assign territories and accounts to Account Executives

Manage the sales funnel and the line of sight

Accurately forecast business results/outlook

Manage budget and expense control
Key Responsibilities:
Leads the Sales organization consisting of Account Executives and aligned Solution Architects and supporting organizations in Consulting Services, Business Consulting, Advanced Analytics and Engineering.

Develops and builds the Sales business plan for the region providing focus in the development of capabilities, including recruiting, investment decisions, pricing, and coaching others in professional development.

Manages, fosters and grows relationships at the executive level with high visibility, key clients across all industry sub-segments.

Develops and evolves strategies and offerings that are relevant to Teradata customers and steers the sales campaign to anticipate or respond to changes in business conditions.

Develops long-term strategic relationships with key customers, industry partners, and external organizations.

Facilitates a work environment that enables the recruitment, development and retention of top talent as a means to drive revenue growth and increased profitability.
Who You'll Work With
This position is working in a virtual office environment, including home office, TD offices when/ where available & potentially customer sites for meetings as appropriate. The Territory includes named and strategic accounts as well as mid tier, commercial Enterprise accounts or prospects across retail or similar vertical markets. A combination of independent work and team collaboration will be required.

Routinely interface with Sales and Consulting Services Leadership Team (e.g., Executive Account Directors, AVPs, Consulting Services Managing Partners, Business Consultants, Solution Center Director/Consultants, Pricing and Americas Executives).

Partner with Human Resources, Learning, Marketing/Communications, and Finance & Accounting Managers/Consultants.

Ability to work in and lead in a teaming environment is essential.

Strong interpersonal relationship skills are required to gain common ground with customers, fellow team members, and internal partners.

Ability to coordinate all necessary internal resources is critical.
What Makes You a Qualified Candidate
A successful candidate should be a strategic thinker, self-starter who is creative and driven. The candidate must possess the ability to lead, advise and advocate for customers. The desired candidate should be innovative and skilled at seizing opportunities and transforming strategy into results.
Understanding of the Data and Analytics Industry and market.

BS, MBA, or MS in business, technical or professional discipline or equivalent work experience. Highly seasoned professionals with significant experience leading multi-functional teams.

Minimum of ten years of general management / leadership experience and, ideally, similar tenure of sales management experience (training/development/performance management of sales/consulting team).

Minimum of 5 years of hands-on, Major account, goal ownership experience.

Minimum of five years as an (or working closely with) internal or external consultant with broad exposure and experience in a variety of circumstances

Demonstrated success in managing large account relationships and developing new account opportunities

Demonstrated success in managing a successful business and P&L supported by a track record of accomplishments.

Demonstrated success in sales management with successful record for making personal sales management goals and leadership of high-performance teams over- achieving objectives.

Strong executive presence and ability to positively present themselves and the Teradata Value Proposition to customers and prospects.

Strong communication and presentation skills

Must be able to travel to meet customer requirements.
What You'll Bring
Understanding of the business challenges customers are experiencing and how data and analytics can solve those challenges.

Hands-on management experience in a number of disciplines such as software development, information technology and systems development, marketing and sales, operations, financial management, with proven ability to integrate plans.

Previous experience and relationships in selling with Financial Services.

Must be results oriented and a "self-starter" who can function and thrive in an environment characterized by transformative change, flexibility, and business agility.

Must be able to lead by example with ability to close new accounts, deal with challenging customer situations, and assist in driving growth existing accounts through increased consumption from new workloads.

Must be able to travel to and meet with all types of customers within the entire region and have an Executive presence and competence with C suite and other Executive conversation opportunities.

Requires a sense of urgency, attention to detail and commitment to excellence.

Creative thinking "outside the box" and a "can do" attitude is necessary.
Why We Think You'll Love Teradata
We prioritize a people-first culture because we know our people are at the very heart of our success. We embrace a flexible work model because we trust our people to make decisions about how, when, and where they work. We focus on well-being because we care about our people and their ability to thrive both personally and professionally. We are an anti-racist company because our dedication to Diversity, Equity, and Inclusion is more than a statement. It is a deep commitment to doing the work to foster an equitable environment that celebrates people for all of who they are.
Teradata invites all identities and backgrounds in the workplace. We work with deliberation and intent to ensure we are cultivating collaboration and inclusivity across our global organization. ​ We are proud to be an equal opportunity and affirmative action employer. We do not discriminate based upon race, color, ancestry, religion, creed, sex (including pregnancy, childbirth, breastfeeding, or related conditions), national origin, sexual orientation, age, citizenship, marital status, disability, medical condition, genetic information, gender identity or expression, military and veteran status, or any other legally protected status.