Customer Success Manager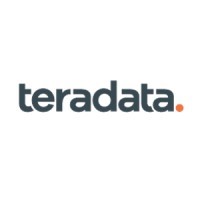 Teradata
Administration
Mexico City, Mexico
Posted on Wednesday, October 18, 2023
Requisition Number

:

217342
Our Company
Teradata is the connected multi-cloud data platform for enterprise analytics company. Our enterprise analytics solve business challenges from start to scale. Only Teradata gives you the flexibility to handle the massive and mixed data workloads of the future, today.
The Teradata Vantage architecture is cloud native, delivered as-a-service, and built on an open ecosystem. These design features make Vantage the ideal platform to optimize price performance in a multi-cloud environment.
What You'll Do
The Customer Success Manager is a strategic customer facing position focused on increased adoption of Teradata technologies and value realization of their investment. You will advocate Teradata to drive success across multiple customer outcomes. The Customer Success Manager is highly respected for their knowledge, skills, and empathy to meet their customers' business challenges through the use of data and analytics at scale.
As a trusted advisor focused on ensuring the customer gets access to the best knowledge of our solutions, architectures, technical detail, and delivery know how, that will ensure their success. Establishes and enhances customer relationships that promote retention and loyalty and provides technical expertise and a link to Teradata experts to assist customers in getting value out of their investment in Teradata.
Responsibilities:
Own the account strategy for engagement, adoption, and success planning.

Manage and curate existing customer relationships leveraging strong executive relationships to drive business growth, customer value, satisfaction, and retention within the assigned accounts.

Demonstrate ability to understand the customers' needs, develop and establish new business relationships and provide thought leadership to influence and build trust at different customer levels including senior/executive management, IT decision makers all leading to increased customer satisfaction & further expansion opportunities.

You will have assigned accounts where you will lead the development of a relevant and actionable customer success plan, and partner internally to ensure successful delivery of related services and support functions.

Inspire confidence and drive utilization of Teradata software and services through education and strategy sessions to ensure the customer is successful in their adoption of Teradata technology.

Provide customer education on how to use Teradata solutions to solve their most demanding business challenges.

Trusted advisor to the client and facilitator of additional Teradata SMEs and functions

Increase feature adoption of Teradata software by positioning new features to enhance current and new analytical applications, delivering additional customer outcomes.

Continuous engagement with the customer, ensuring any business churn risks are identified as early as possible and devise action plans to prevent and/or overcome.

Promotes new thinking and that enables continuous development and improvement of how we do business
Who You'll Work With
Customer Success Managers work with many of our customers, who rank among the best and largest in their industry, including leading Financial Services, Healthcare, Manufacturing, Media & Entertainment, Technology, Telco, Retail, Travel & Transportation and Major Government entities
What Makes You a Qualified Candidate
BA or BS in business, technical or professional discipline or equivalent work experience

3+ years of experience on customer-facing roles (e.g., pre-sales, consulting, software sales background, etc.)

Possess a keen interest in and understanding of developments in data and analytic technologies.

Experience in promoting analytic solutions for large enterprises in either a pre-sales or customer success role.

Experience/good understanding/exposure with Cloud technologies such as AWS, Azure and Google Cloud

A clear, confident, and persuasive communicator who can craft, summarize, and deliver messaging for various groups of users, influencers, and stakeholders.

Demonstrate ability to understand customer's needs and provide thought leadership to influence and build trust at different levels.

Possess the ability to multi-task and manage competing priorities across multiple customers.

Strong analytical and problem-solving skills and an ability to manage complexity in a frequently changing environment.

Demonstrate excellent organizational and people skills.

Domestic Travel up to 25% will be a pre-requisite for this role.
What You Will Bring
A successful candidate should be a results-oriented strategic thinker with a proven track record of long-range planning.

A self-starter, who is creative and driven and has strong communication and presentation skills.

The candidate must possess the ability to lead, advise and advocate for customers, the internal team and previous experience selling data and analytic solutions is desirable.

The candidate will need to be successful in collaborating across a matrixed environment.

The ideal candidate should be innovative and skilled at seizing opportunities and transforming strategy into results.

The candidate should also have a strong executive presence and ability to positively present themselves and the Teradata value proposition to customers, prospects, and internal leadership.
Why We Think You'll Love Teradata We prioritize a people-first culture because we know our people are at the very heart of our success. We embrace a flexible work model because we trust our people to make decisions about how, when, and where they work. We focus on well-being because we care about our people and their ability to thrive both personally and professionally. We are an anti-racist company because our dedication to Diversity, Equity, and Inclusion is more than a statement. It is a deep commitment to doing the work to foster an equitable environment that celebrates people for all of who they are.