Pre-Sales Data Scientist Intern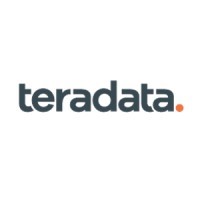 Teradata
Sales & Business Development, Data Science
United States
Posted on Wednesday, October 18, 2023
Requisition Number

:

217193
Job Category

:

College & Interns
Our Company
Teradata is the connected multi-cloud data platform for enterprise analytics company. Our enterprise analytics solve business challenges from start to scale. Only Teradata gives you the flexibility to handle the massive and mixed data workloads of the future, today.
The Teradata Vantage architecture is cloud native, delivered as-a-service, and built on an open ecosystem. These design features make Vantage the ideal platform to optimize price performance in a multi-cloud environment.
Teradata's Internship Program
Our Internship Program Our summer internship program lasts 10-12 weeks beginning in May/June and ending in August/September. We offer a fast-paced, flexible, fun environment where you will have the opportunity to work on meaningful projects and face new challenges every day.
Location Our program is fully virtual. Interns must remain in the US for the duration of the internship.
What You'll Do
Learn and use Teradata's Vantage Data and Analytics platform and Analytics tools to solve real enterprise level business challenges.

Work with our Analytics and Data Science teams to engage with customer stakeholders to identify and document high impact business problems and potential AI/ML or GenAI solutions.

Learn, participate and engage in our Analytics 1,2,3 Methodology including Data Management, Model development and training and Deployment and Management of the Analytics lifecycle

Using Python, R and SQL - Apply machine learning and/or statistical techniques and time series classification to specific business use cases

Identify, customer success criteria, key performance indicators and establish strategies on how to deliver on these key points for analytic use cases

Use educational background in data science and perform data mining analysis

Work with Analytica Specialist and Data Scientists to assess customer Analytic maturity and develop demos and POCs that demonstrate the value of our platform and AI/ML capabilities implementing traditional classifiers and determiners, predictive and regressive analysis

Engage directly with customers and prospects in the presales discovery, demonstrations, model and POC development processes
Who You'll Work With
The Americas Analytics Presales teams include:

Analytic Specialist who engages directly with the Analytics Buying Center Leadership of our customer and Prospects

Presales Data Scientist who demonstrates the value and how to leverage the power of the platform and tools for our customers and prospects

The Analytics team is the "Tip of the Spear" for all AI/ML and GenAI customer and internal opportunities and initiatives.

You will get the opportunity to work directly with team leadership, Sr. Director and the VP of the Analytics Specialists and Data Science teams. The Analytic team all report up into the VP of Analytics, for the Americas
What Makes You a Qualified Candidate
Must be enrolled in a Bachelor's/Master's/ or PhD program in Data Science, Computer Science, Statistics, Mathematics or related degree program with graduation dates between December 2024-June 2026

Strong data wrangling skills

Strong Python or R and/or SQL skills
What You'll Bring
Experience with other data manipulation platforms

Experience with XML or SQL

Curiosity and interest in listening and learning from both our internal teams and customers.
Why We Think You'll Love Teradata
We prioritize a people-first culture because we know our people are at the very heart of our success. We embrace a flexible work model because we trust our people to make decisions about how, when, and where they work. We focus on well-being because we care about our people and their ability to thrive both personally and professionally. We are dedicated to Diversity, Equity, and Inclusion and that is more than a statement. It is a deep commitment to doing the work to foster an equitable environment that celebrates people for all of who they are.
#LI-DNI
Teradata invites all identities and backgrounds in the workplace. We work with deliberation and intent to ensure we are cultivating collaboration and inclusivity across our global organization. ​ We are proud to be an equal opportunity and affirmative action employer. We do not discriminate based upon race, color, ancestry, religion, creed, sex (including pregnancy, childbirth, breastfeeding, or related conditions), national origin, sexual orientation, age, citizenship, marital status, disability, medical condition, genetic information, gender identity or expression, military and veteran status, or any other legally protected status.