Migration Technical Lead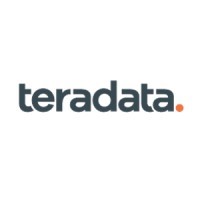 Teradata
IT
Lahore, Pakistan
Posted on Thursday, October 19, 2023
Requisition Number

:

217175
Our Company
Teradata is the connected multi-cloud data platform for enterprise analytics company. Our enterprise analytics solve business challenges from start to scale. Only Teradata gives you the flexibility to handle the massive and mixed data workloads of the future, today.
The Teradata Vantage architecture is cloud native, delivered as-a-service, and built on an open ecosystem. These design features make Vantage the ideal platform to optimize price performance in a multi-cloud environment.
Database Migration Technical Lead
Location: Islamabad
What You'll Do
Teradata Migration and Modernization Center of Excellence (COE) plays a crucial role in assisting our customers in migrating and modernizing their analytical ecosystems to the Cloud. The COE operates in close collaboration with regional teams and customer groups, diligently understanding their migration and modernization journeys to offer tailored roadmaps and solutions that align seamlessly with their business strategies.
The Team Lead is a crucial role that contributes to the success of migrating 3rd party databases on Vantage/Teradata. Team Lead responsibilities includes:
Drive and lead end to end database migration projects successfully including data, database processes and ETL processes from non-Teradata to Teradata Vantage.
Demonstrate strong leadership skill and capabilities to lead and bring optimum efficiency from a team of 6 to 8 team.
Deliver hands-on migration POCs on Vantage.
Analyze existing data architecture and design to be data architecture.
Find out the modernization opportunities while migration.
Help our customers and partners in designing and planning the migrations.
Analyze Netezza/Oracle/Snowflake etc. database ETL/ELT code to find out the patterns and build migration and testing strategy of migration.
Document client's current analytical ecosystem, application architecture and data flow from non-Teradata to Teradata Vantage solutions.
Present technical implementation approaches to customers/onsite large teams.
Mentor developers and other team members to deliver expected outcome.
Effective managing and navigate escalations involving onsite teams and customers.
Guide teams in moving priorities and change in scope. Estimate effort and schedule for the changes that arise during project execution.
Thoroughly assess and proactively highlight project related technical risks and corresponding mitigations to project stakeholder during meetings.
Create documents and other relevant assets/learning.
Look for automation opportunities to bring down the overall effort and schedule of project.
Learn new modernize Vantage features and integrate in the solutions.
Who You'll Work With
These positions offer unique opportunity to work with market leaders in their respective fields. As a valued member of our COE, you will join a team with an impressive track record of successfully executing migration and modernization projects for Fortune 500 companies.
This role requires you will engage directly with Teradata offshore and onshore leadership and customer technical leadership teams. You will become an integral part of a dynamic, technically-driven, and innovative group dedicated to delivering cutting-edge solutions to our clients.
What Makes You a Qualified Candidate
Bachelor's Degree from a reputed Educational Institute
Post-graduate degree is a plus
10+ years of demonstrated database technology experience in architecting and successfully building highly scalable data solutions.
Should have a good understanding of Vantage/Teradata architecture.
Comfortable in analyzing existing code complex shell scripts, SQLs and Stored Procedures and convert into Teradata/Vantage.
Must have executed at least 2 end to end Database Migration projects (preferably in Teradata/Vantage migrations) in Tech. Lead capacity.
Basic cloud certification in AWS/Azure or GCP.
Fair understating of any one the Cloud storage services such as AWS S3, Azure Storage Services, Google Cloud Storage.
Strong written and oral communication skills required to influence technical, business, and executive audiences.
Use various communicate methods/tools to convey messages to the customers and other teams.
Able to present it to customer, group meetings of 10+ people, and drive technical and methodology discussions.
Proactive and results oriented; conveys a sense of urgency and drives issues to closure.
Flexible, hardworking, and self-motivated, with a positive attitude and the initiative to take on difficult challenges.
Ability to elicit functional and non-functional requirements as needed to scope solution opportunities combining hardware, software, and services components.
What You'll Bring
Experience in database data and ETL/ELT migrations.
Solid understanding in one or more analytical databases' architecture and strengths and weaknesses.
Passion to learn new modern technologies and new ways of delivering solutions.
Excellent problem-solving skills and the ability to work effectively in a fast-paced, collaborative environment.
Why We Think You'll Love Teradata We prioritize a people-first culture because we know our people are at the very heart of our success. We embrace a flexible work model because we trust our people to make decisions about how, when, and where they work. We focus on well-being because we care about our people and their ability to thrive both personally and professionally. We are an anti-racist company because our dedication to Diversity, Equity, and Inclusion is more than a statement. It is a deep commitment to doing the work to foster an equitable environment that celebrates people for all of who they are.