Senior Data Engineer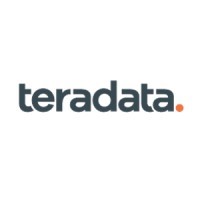 Teradata
Data Science
Warsaw, Poland
Posted on Tuesday, October 24, 2023
Requisition Number

:

217362
Our Company
At Teradata, we believe that people thrive when empowered with better information. That's why we built the most complete cloud analytics and data platform for AI. By delivering harmonized data, trusted AI, and faster innovation, we uplift and empower our customers—and our customers' customers—to make better, more confident decisions. The world's top companies across every major industry trust Teradata to improve business performance, enrich customer experiences, and fully integrate data across the enterprise.
Role: Senior Data Engineer
Job Location: Warsaw, Poland
What You'll Do
We are looking for a Senior Data Engineer to perform various tasks during the Analytics solution (Data warehouse, Data Lake, Lakehouse, Operational data store, etc.) implementation like analyses, database and architecture design, gathering business requirements, creating testing and implementation scenarios, developing and implementing planned solutions etc.
Performing Analytics solution tasks for large projects (database design, business analyses, collecting business requirements and translating into technical solution, ETL development)
Deliver business and application specific consulting services included in the integrated Teradata solutions
Support the pre-sale process as well as client communication
Providing mapping and design of customer's business needs to the Teradata database with computing engines and BI components
Understand Business Data Model and logical mappings (source mappings, LDM mappings)
Create detailed, technical Source Target mappings
Develop and implement ETL and BI solutions
Perform unit testing and package jobs to be prepared for deployment
Present and explain the implanted solution to the customer
Who You'll Work With
Must be a strong team player who collaborates well with others with different personalities and backgrounds
Will need to be a quick learner with the desire to improve skill sets
Needs to be flexible and willing to adapt to the ever-changing business environment
Team members are expected to be subject matter experts in their area and will both gather and explain industry specific data to a diverse audience including executive leadership
Will need strong time management skills with the ability to effectively prioritize tasks
Minimum Requirements:
Advanced experience working on Analytics solution projects (Data warehouse, Data Lake, Lakehouse, Operational data store, etc.)
Experience with collecting business requirements and transforming them to the technical solution
Experience with the creation/modification of a Data Model and Mappings or Technical ETL specifications (Source to Target Mapping)
Excellent SQL knowhow
Solid ETL development, implementation, documentation and testing experience
Experience with programming languages
Flexibility in working from Warsaw (Poland) with business trips abroad if required by the customer
Advanced English
EU passport or work permit for Poland is required
Employment Type – Full Time
What You'll Bring
Knowledge of scripting and programming
Familiar with CASE modeling
Experience with ETL tools and best practices
Knowledge of Teradata products and tools and utilities
Experience with End to End solution development
Any other European language