Senior Manager, Solutions Engineering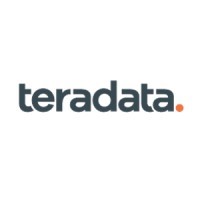 Teradata
Administration
Kuala Lumpur, Malaysia
Posted on Tuesday, October 24, 2023
Requisition Number

:

217397
Our Company
At Teradata, we believe that people thrive when empowered with better information. That's why we built the most complete cloud analytics and data platform for AI. By delivering harmonized data, trusted AI, and faster innovation, we uplift and empower our customers—and our customers' customers—to make better, more confident decisions. The world's top companies across every major industry trust Teradata to improve business performance, enrich customer experiences, and fully integrate data across the enterprise.
What You'll Do
You will be a 'trusted advisor' to your client; your technology leadership, experience, not forgetting your business skills, means you can seek out and develop opportunities for Teradata solutions that meet your customer's needs.

Provide leadership to the extended Teradata account team of our technical solutions and ensure that other relevant SMEs are engaged at appropriate points throughout the sales cycle.

Actively work on the design, implementation and roll-out of solutions that meet your customer's challenges – so you'll need to see and assess your customer's 'as is' before you can provide them with their 'to be' solutions.
Who You'll Work With
You'll be part of a team with more than 10 members helping your customers and prospects so, you will be smart, adaptive, curious, and consultative, with a great attitude and focused on helping your customers understand how analytics provides successful solutions.

Our Solutions Engineers are highly respected for their knowledge, skills, and empathy to meet our customers' business challenges through the use of data and analytics at scale.

This role reports to our SE Director managing the SAK region
What Makes You a Qualified Candidate
Have at least 12+ years hands-on experience in architecting / designing / delivering analytic solutions for large enterprises in either a pre-sales or delivery role

You are a good communicator, with an ability to see both the widescreen and the close-up of how technology provides solutions and opportunities for your customers. And when we say communicate, we mean you'll be talking with everyone from the DBA to senior executives; comfortable and confident that you'll deliver the best possible solutions for your customer.

Provide leadership to the extended Teradata account team of our technical solutions and ensure that other relevant SMEs are engaged at appropriate points throughout the sales cycle – you'll also work with the extended Teradata consulting team to scope projects and develop appropriate SOWs, project plans and risk analyses.
What You'll Bring
Have a degree level qualification in Computer Science, Software Engineering, Mathematics, Management Information Systems or a related discipline

A clear, confident, and persuasive communicator, who can make a clear and understandable logical argument and successfully defend their position

Have a keen interest and understanding of developments in the data and analytic technology world

Have an excellent ability to multi-task and juggle priorities while ensuring you and the teams work life balance is kept in check

Possess strong analytical and problem-solving skills, and, of course, be proficient in both written and spoken English

Demonstrate excellent organizational and people skills
Why We Think You'll Love Teradata We prioritize a people-first culture because we know our people are at the very heart of our success. We embrace a flexible work model because we trust our people to make decisions about how, when, and where they work. We focus on well-being because we care about our people and their ability to thrive both personally and professionally. We are an anti-racist company because our dedication to Diversity, Equity, and Inclusion is more than a statement. It is a deep commitment to doing the work to foster an equitable environment that celebrates people for all of who they are.