Solutions Engineer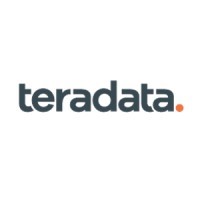 Teradata
Seoul, South Korea
Posted on Tuesday, October 24, 2023
Requisition Number

:

217396
Our Company
At Teradata, we believe that people thrive when empowered with better information. That's why we built the most complete cloud analytics and data platform for AI. By delivering harmonized data, trusted AI, and faster innovation, we uplift and empower our customers—and our customers' customers—to make better, more confident decisions. The world's top companies across every major industry trust Teradata to improve business performance, enrich customer experiences, and fully integrate data across the enterprise.
Solution Engineer Korea
What You'll Do
You will have one or more target accounts and prospects, in partnership with the Account Executive, to co-develop a relevant, actionable account strategy and plan.
귀하는 영업 담당자와 제휴하여 관련성 있고 실행 가능한 고객사 접근 전략 및 계획을 개발하기 위한 다수의 대상 고객사를 보유하게 됩니다
Actively work on the design, implementation, and roll-out of solutions that meet your customer's challenges – so you'll need to see and assess your customer's 'as is' before you can provide them with their 'to be' solutions.
고객의 과제를 해결하는 솔루션의 디자인, 구현 및 성공적인 구축에 적극적으로 노력합니다. 따라서 고객에게 '향후' 솔루션을 제공하기 전에 고객의 '현재'를 보고 평가해야 합니다.
Inspire confidence in Teradata software and services through your professionalism and expertise to drive sales forward.
프로정신과 전문성을 통해 Teradata 소프트웨어 및 서비스에 대한 확신을 심어 판매를 촉진시킵니다.
Provide support to the extended Teradata account team of our technical solutions and ensure that other relevant SMEs are engaged at appropriate points throughout the sales cycle – you'll also work with the extended Teradata consulting team to scope projects and develop appropriate SOWs, project plans and risk analyses
기술 솔루션의 확장된 Teradata 영업팀에 리더십을 제공하고 영업주기 내내 다른 관련 전문가가 적절한 시점에 참여하도록 합니다. 또한 확장된 Teradata 컨설팅 팀과 협력하여 프로젝트 범위를 정하고 적절한 SOW, 프로젝트 계획을 개발하고 위험을 분석합니다
Who You'll Work With
You will be working closely with our Account Executives, Business Consultants, delivery consultants, field engineers, and the extended support organization.
따라서 현명하고 적응력이 뛰어나고 호기심이 많고 상담력이 뛰어난 귀하는 고객이 분석을 통해 비즈니스 과제에 대한 성공적인 솔루션을 제공하는 방법을 이해하도록 돕습니다. 지식을 찾는 사람이 되어 동료, 고객 및 파트너와 지속적으로 탐구하고 협업합니다. 솔루션 엔지니어는 영업 담당자, 비즈니스 컨설턴트, 딜리버리 컨설턴트, 현장 엔지니어 및 확장된 지원 조직과 긴밀히 협력하면서 팀에서 기여를 할 것입니다.
What Makes You a Qualified Candidate
데이터, 분석 및 Teradata에 대해 열정적입니다
Have at least 2+ years of hands-on experience in architecting/designing / delivering analytic solutions for large enterprises in either a pre-sales or delivery role
엔터프라이즈 고객사를 위한 분석 솔루션을 아키텍트 / 설계 / 제공하는 데 5 년 이상의 프리세일즈 또는 컨설팅 경험이 있습니다.
Possess strong analytical and problem-solving skills, and, of course, be business proficient in both written and spoken English
강력한 분석 및 문제 해결 능력을 보유하고, 물론 영어 구어 및 회화에 능숙합니다
Have a degree-level qualification in Computer Science, Software Engineering, Mathematics, Management Information Systems, or a related discipline
컴퓨터 과학, 소프트웨어 공학, 수학, 경영 정보 시스템 또는 관련 분야에서 학위 수준의 자격이 요구됩니다
What You'll Bring
You will be a 'trusted advisor' to your clients, both internal and external, your technology enthusiasm, and experience, not forgetting your fast learning ability, means you can seek out and co-develop opportunities for Teradata solutions that meet your customer's needs. You will also keep up with our competitors' capabilities because your customer needs confidence in your understanding of their data challenges. We don't expect you to be an expert in everything; in fact, we would prefer you to have wide and far-reaching knowledge and experience, with perhaps a specialism field or two that you are knowledgeable in. And whatever your experience, you can explain, demonstrate and deliver right across the board in your customer's organization.
귀하는 고객에게 '신뢰할 수 있는 조언자'가 됩니다. 기술 리더십, 경험, 비즈니스 기술을 잊지 않고 고객의 요구를 충족시키는 Teradata 솔루션의 기회를 찾고 개발할 수 있음을 의미합니다. 또한 귀하는 경쟁 업체의 역량에 대한 이해도 겸비해야 합니다. 우리는 귀하가 모든 것에 전문가가 되기를 기대하지는 않습니다. 실제로, 우리는 귀하가 지식 분야에 전문 지식 분야 또는 두 가지를 포함하여 광범위하고 광범위한 지식과 경험을 갖고 싶어합니다. 그리고 귀하의 특정 경험이 무엇이든, 고객 조직에 잘 설명할 수 있고, 시연하고, 또 제공할 수 있습니다.
Why We Think You'll Love Teradata We prioritize a people-first culture because we know our people are at the very heart of our success. We embrace a flexible work model because we trust our people to make decisions about how, when, and where they work. We focus on well-being because we care about our people and their ability to thrive both personally and professionally. We are an anti-racist company because our dedication to Diversity, Equity, and Inclusion is more than a statement. It is a deep commitment to doing the work to foster an equitable environment that celebrates people for all of who they are.