Solution Architect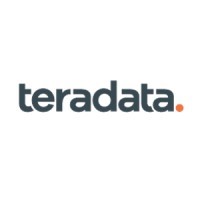 Teradata
IT
Islamabad, Pakistan
Posted on Wednesday, October 25, 2023
Requisition Number

:

217408
Our Company
At Teradata, we believe that people thrive when empowered with better information. That's why we built the most complete cloud analytics and data platform for AI. By delivering harmonized data, trusted AI, and faster innovation, we uplift and empower our customers—and our customers' customers—to make better, more confident decisions. The world's top companies across every major industry trust Teradata to improve business performance, enrich customer experiences, and fully integrate data across the enterprise.
Job Title: Solutions Architect
Job Location: Islamabad, Pakistan
What You'll Do
The Solution Architect defines the logical and physical architecture blueprints for a project, works with the Ecosystem Architect and Solution Engineer to determine technology and implementation choices and tradeoffs.
Deliver Architecture assignments at Teradata customers with focus on delivering Solution Architecture across the entire analytic ecosystem including Teradata Vantage, Open Source and third-party tools with deployment on cloud or on-premise.
Define and develop architecture for integration of the Ecosystem components into the client's Analytic Ecosystem.
Define logical architecture and/or physical blue-prints for a client solution.
Provide architecture thought leadership and actively participate in the design, implementation, and roll-out efforts.
Define the client's architecture at the mid-levels of the analytic architecture cube - the Logical to Solution (Physical) Layers.
Work with Teradata project managers to scope projects and develop a statement of work, project plan, and risk analysis.
Work hands-on on benchmarks/POCs on Teradata and/or competing technologies.
Work on development and delivery of Consulting services such as Ecosystem Decoded, and other Assessments.
Provide consultation around fitment of Teradata Consulting Services Catalog.
Spreads knowledge on Teradata Analytic Ecosystem Architecture and latest architecture trends, tools & technologies across all centers of the Global Delivery Centers (GDC) and regions (Americas, International).
Plays a mentor role and assists in conducting internal programs such as GDC Tech Lead Program and Architecture Foundation Program.
Helps, invite and arrange knowledge sharing sessions from various teams in the GDC.
Adopt Architecture Principles - Adopt and validate the architecture definition against Teradata's architecture principles and Advocated Positions.
Identify and Utilizs Design Patterns - Promote reuse through actions, identify and develop emerging patterns.
Familiar with current and new Teradata Vantage features and products like VantageCloud Lake, NOS, and ClearScape Analytics.
Impact to the customer is getting optimal architecture and solutions thereby generating maximum value and return on investment from their Teradata platform and data analytic ecosystem.
Who You'll Work With
The Solution Architect works with the customer Enterprise Architects, Project Tech Leads, and Teradata Sales Tech, Consulting, and account teams.
You will be part of The Architecture and Design Practice at Teradata Global Delivery Center, which includes a team of Solution Architects, Data Modelers, Business Analysts, and Benchmark Analysts. You will be in the role of a Solution Architect, reporting to the Practice Manager Architecture for GDC Pakistan.
You will work on a variety of roles with regional (Americas, International) Architects and Consulting teams.
What Makes You a Qualified Candidate
Solution Expert with Implementation Experience - Has been or is now actively involved in technical consulting engagements
Deep technical experience in one/many areas within the analytic ecosystem technologies, and knowledgeable in others to connect appropriate dots for a given solution
Deep technical expertise in Teradata Vantage database and utilities (TTU)
Must have worked on as many of multiple areas of the Teradata platform including data loading, SQL development, physical design, statistics, performance tuning, Workload Management.
Expertise in Teradata and Commercial - Has been or is currently actively involved in designing and or implementing projects that include Teradata VantageCore, VantageCloud Enterprise and other commercial options. Certifications in Teradata Vantage and other commercial tools such as Informatica, MicroStrategy etc. are a plus.
Expertise documenting technical systems architectures and explaining the systems so that both developers and technical (IT) managers can understand the rationale behind the design.
Architecture Framework Expertise - Expertise on Teradata Architecture Framework.
Teradata Vantage Certifications a must.
Knowledge and experience on ETL tools and/or BI tools, Data Modeling (Logical and Physical)
What You'll Bring
Expertise in Open Source is not mandatory but a plus - Has been or is currently actively involved in designing and or implementing projects that include Open Source options.
Knowledge and experience in Cloud. Can define architectures covering on-premises, cloud, and hybrid of on-premises combined with cloud. Cloud certifications are a plus.
Consulting and leadership skills targeted at customer project roles.
Targets audience appropriately - Transitions between architects and implementers at appropriate level for audience.
Articulate and persuasive - Can present as a solution team leader and influence decisions.
Proven experience in customer facing roles for large engagements and managing solution delivery teams.
Ability to learn and adopt quickly based on customer needs.
Effective analytical and problem-solving skills.
Excellent verbal and written communication skills.
Proactive at staying on top of leading technologies and learning how to apply them for our clients.
Consultants that have completed the Architecture Foundation Program will be preferred, based on their performance in the program.
Architecture certifications or knowledge of TOGAF, Zachman etc. are a plus.
Conceptual and/or working knowledge for AWS, Azure and Google Cloud.
Experience with Object store technologies such as AWS S3, Azure Blob storage etc.
Conceptual or working knowledge of DataOps, DevOps, AnalyticOps, and ModelOps.
Readiness to travel to customer sites for short, medium or long-term engagements.
Why We Think You'll Love Teradata We prioritize a people-first culture because we know our people are at the very heart of our success. We embrace a flexible work model because we trust our people to make decisions about how, when, and where they work. We focus on well-being because we care about our people and their ability to thrive both personally and professionally. We are an anti-racist company because our dedication to Diversity, Equity, and Inclusion is more than a statement. It is a deep commitment to doing the work to foster an equitable environment that celebrates people for all of who they are.