Solutions Architect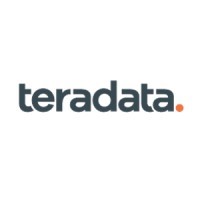 Teradata
IT
Singapore
Posted on Friday, October 27, 2023
Requisition Number

:

217409
Our Company
At Teradata, we believe that people thrive when empowered with better information. That's why we built the most complete cloud analytics and data platform for AI. By delivering harmonized data, trusted AI, and faster innovation, we uplift and empower our customers—and our customers' customers—to make better, more confident decisions. The world's top companies across every major industry trust Teradata to improve business performance, enrich customer experiences, and fully integrate data across the enterprise.
What You'll Do:
Teradata Solution Architects bring a wide variety of technical expertise and experience to our customers with demonstrable knowledge of data ecosystems, supporting technologies and services.

You'll be a 'trusted advisor' to your client; your technology expertise, experience, not forgetting your business skills, means you can seek out and develop opportunities for Teradata solutions that meet your customer's challenges. You'll also be aware of our competitors' assets because your customer will need confidence in your understanding of their data challenges.

And, though 'passion's' a little over-used these days, we mean it when we say we'll recognize, develop and transform your passion for your customer's success into your own personal success. So, if your passion for real, deliverable solutions to some of the biggest data challenges in the world matches ours, and what we've said appeals to your sense of adventure, come and work for us.
Who You'll Work With
The Solution Architect role will provide a platform to develop your career in ways that are both interesting and exciting. With a focus on personal and professional development this role will provide lots of opportunity to master leading technologies and their business application and to develop both your personal and business skills.

Takes a proactive role in identifying new consulting opportunities and communicates them with the project team within the SAK region

The position reports to Solutions Architect Manager

What Makes You a Qualified Candidate
Expert with designing, building, and operating distributed complex software systems on Google Cloud, AWS, Azure. and/or VMWare.

Experience across languages like C, C++, Go, Python, etc.
Good current knowledge of the Teradata technology stack, with specific architectural understanding of public cloud Networking, Object and Block services, Serverless, Containerization, Security and Compliance, Abstraction layers, and more

What You'll Bring
Be intimately familiar with Teradata's architecture frameworks, principles, and advocated positions and / or have an industry architecture framework certification such as TOGAF, Zachman or FEA.

'Passionate' and enthusiastic about data, analytics, and Teradata.

Have at least 3+ years hands-on experience in architecting, designing, delivering, or optimizing Data Warehouse and/or Data Lake solutions.

Able to contribute to the design, development, and delivery of client solutions from definition phase through implementation.

Demonstrate the ability to think strategically and have a keen interest in - and understanding of - digital transformation and data strategy and of the developments in the data and analytic technology world.

Have experience of architecting, designing, and implementing Cloud-based solutions; Public Cloud experience or certifications (AWS/Azure/GCP).

Works to become a go-to person for both the customer and Teradata team for ideas, advice, and guidance.

Ability to clearly communicate solution design and approach with client technical and business stakeholders.
Why We Think You'll Love Teradata We prioritize a people-first culture because we know our people are at the very heart of our success. We embrace a flexible work model because we trust our people to make decisions about how, when, and where they work. We focus on well-being because we care about our people and their ability to thrive both personally and professionally. We are an anti-racist company because our dedication to Diversity, Equity, and Inclusion is more than a statement. It is a deep commitment to doing the work to foster an equitable environment that celebrates people for all of who they are.