Datastage Operations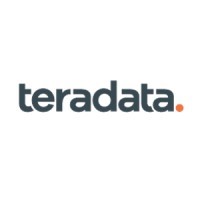 Teradata
Operations
Islamabad, Pakistan
Posted on Wednesday, November 1, 2023
Requisition Number

:

217558
Our Company
At Teradata, we believe that people thrive when empowered with better information. That's why we built the most complete cloud analytics and data platform for AI. By delivering harmonized data, trusted AI, and faster innovation, we uplift and empower our customers—and our customers' customers—to make better, more confident decisions. The world's top companies across every major industry trust Teradata to improve business performance, enrich customer experiences, and fully integrate data across the enterprise.
What You'll Do
Launch Data Integration / Data Export Jobs (Automated / Manual)
Launch Manual jobs to remediate the schedule.

Launch Manual tasks for reference/look up data refresh as needed.

Monitor job status.

Monitor and report status of pre-loading and data quality tests.

Landing Area: Monitor the landing area/ online data feeds (e.g., MQ series queues etc.) for source system feed arrival (against SLA's established with source system teams).

Escalate and resolve blocking /performance issues which could lead to ETL incident / batch window non-compliance.

Report status and escalate exception for landing area schedule violations.

Perform minor fixes to jobs (limited to change of runtime parameters only) per the Run book.

Escalate failures to the appropriate Second Level Support Resource.

Launch process recovery / roll-back of jobs in case of ETL Incidents (where the roll-back/ backtrack function is built into the ETL process)

Restart of jobs.

Monitor the jobs and status for Special operation requirements (historic data re-loading for analysis, supporting monthly bill-cycles, special regulatory reporting/ billing supports etc.)

Escalate source system feed non-compliance to client source system owners.

Respond to change requests to migrate and deploy Data Integration environment objects (Basic Teradata Query ("BTEQ")/ Fast load/ Multi-load/ Tpump scripts, jobs, sequences, workflows, etc.) per scripts/changes provided by development teams.

Perform corrective maintenance when documented (repair of program errors and data structures) of existing tool-based Data Integration routines into production.

Perform corrective maintenance when documented (repair of program errors and data structures) of existing SQL based Data Integration processes per scripts/changes provided by development teams.

Release new application code, data structures and file hierarchy to the production environment based on data warehouse release cycles.

Investigate cause of DI/ETL failures escalated from level one.

Analyze the extent to which the data has been loaded/ transformed, and impact of fix on the data warehouse.

Fix operational DI/ETL process and/or code/structures as required.

Escalate to development teams for functional and/or procedural code/structure changes in the data ETL/ELT transformation and/or load process and coordinate release of fixed code/structure changes.

Coordinate release of fixed ETL/ELT load and/or transformation code/structure as required (could involve pre-test or pre-production.)

Coordinate re-run of DI/ETL with level 1 operations team.
Who You'll Work With
Teradata is growing our Global Consulting team and we're looking for individuals that exemplify our principle of Customer Obsession through operational excellence, leadership, and a passion to continually be the voice of the customer. This is a unique opportunity to join our team in a period of fast growth and expansion. If you are interested in working in a dynamic and fast paced environment where you can directly influence the outcomes of consulting services, then this is the place for you. You will actively support and help our customers achieve their SLAs for their DataStage environments by troubleshooting & resolving production issues to ensure seamless business operations.
Teradata seeks a DataStage Operations & Support professional to lead in operating & supporting DataStage environment.
What Makes You a Qualified Candidate
Bachelor's Degree from a reputed Educational Institute

Must have 3+ years of relevant job experience in Operations & Support with skills in DataStage, Teradata, SQL, scheduling tools (Control M).

Have experience in Problem/incident investigation/resolution and communications.

Excellent oral and written communication skills in English language

Must be willing to provide 24x7 and On-call support.

Must be willing to travel – both short-term and long-term if required.

Knowledge & experience of MicroStrategy & Alteryx will be added advantage.
What You'll Bring
Experienced in handling DataStage Batch Job failures, delays and troubleshooting within defined SLA's.

Hands-on experience in DataStage, Teradata, scheduling tools (Control-M) and SQL.

Ability to analyze & resolve Production issues in Datastage environments.

Excellent problem-solving skills and the ability to work effectively in a fast-paced, collaborative environment.

Experience in providing L1/L2 support to Datastage Production environments.

Strong communication and interpersonal skills, with the ability to articulate complex issues to technical and non-technical stakeholders.

Experienced in customer interfacing and communications.

Good understanding of Problem/incident investigations, resolutions & processes.
Why We Think You'll Love Teradata We prioritize a people-first culture because we know our people are at the very heart of our success. We embrace a flexible work model because we trust our people to make decisions about how, when, and where they work. We focus on well-being because we care about our people and their ability to thrive both personally and professionally. We are an anti-racist company because our dedication to Diversity, Equity, and Inclusion is more than a statement. It is a deep commitment to doing the work to foster an equitable environment that celebrates people for all of who they are.