Technical Support Specialist- Mandarin Support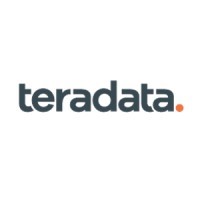 Teradata
IT, Customer Service
Tijuana, Baja California, Mexico
Posted on Friday, November 3, 2023
Requisition Number

:

217513
Our Company
At Teradata, we believe that people thrive when empowered with better information. That's why we built the most complete cloud analytics and data platform for AI. By delivering harmonized data, trusted AI, and faster innovation, we uplift and empower our customers—and our customers' customers—to make better, more confident decisions. The world's top companies across every major industry trust Teradata to improve business performance, enrich customer experiences, and fully integrate data across the enterprise.
What You'll Do
The Technical Support Professional- Mandarin Support works in a fast-paced, demanding technical customer support centre environment that requires timely solutions to complex technical problems, often of a critical nature to the customer. As a technical support specialist for Teradata's Base Support team, you will perform troubleshooting activities, escalate problems to the appropriate party(s), and assist in communicating the solution to the customer. You will develop and maintain a working knowledge of current hardware, software, firmware, processes, and tools. You are required to have both strong technical and interpersonal skills. The work environment requires 24x7 coverage which is achieved via follow the sub-Model, on-call rotations, and extended hours, as needed, to accommodate customer needs. This position will also be supporting international customers in Taiwan for after hours and the ability to be proficient in English is a
must.
Who You'll Work With
As the Technical Support Specialist for GSO BASE typically works in a collaborative environment and interacts with various teams and individuals within Teradata. Some of the key stakeholders and colleagues that a Technical Support Specialist- mandarin Support may work with Customers, Product Support Engineers, Platform support engineers, Service Experience Managers, Critical Support Managers, Infrastructure and Operations Teams, Training and Onboarding Teams, Third-party Vendors and other Engineering teams.
What Makes You a Qualified Candidate
Effective oral and written communications skills in Mandarin and English language.

Read, write, and speak Mandarin Language – Any Bachelor or Diploma in the language.

2-4 years of Technical Support related experience.

Good Database and Operating System knowledge

Experience in Help Desk/Customer service position is a plus

Knowledge of Support Center procedures and troubleshooting protocols.

Knowledge of UNIX, Linux, Windows and other current operating systems.

Knowledge of Teradata support tools including the installation of remote tools is a plus.
What You'll Bring
As a Technical Support Specialist for GSO BASE, you will need to bring a combination of technical expertise, customer service skills, and problem-solving abilities to effectively assist customers with their cloud-related issues. You will serve as a bridge between customers and the technical aspects of Teradata services. Your ability to solve problems, provide excellent customer service, and stay current with cloud & Onprem technologies will be essential in ensuring customer satisfaction and success in this role. . Here's what you should bring to excel in this role:
You should accept and respond to incoming calls and emails from Mandarin & English Speaking customers.
You should be able to collaborate effectively with other support analysts, developers, engineers, and various teams to resolve complex issues.

Provide Initial problem triage and clarify problem definition.

Search knowledge bases for known solutions to known problems.

Identification and management of duplicate incidents

Extract logs, dumps, error files from customer systems and analyze.

Prepare and transmit source upgrade files.

Provide remote support to on-site resources.

Isolates standard problems.

Log problem resolution and support knowledge creation

Coordinates activities associated with product/service resolution issues.

Apply search tools to identify previously developed solutions and recognize patterns and symptoms.

Coordinate with customers and end-users to implement solutions.

Track, monitor and maintain incident progress.

Work set schedules including weekends and holidays in support of 24X7 coverage.
Why We Think You'll Love Teradata We prioritize a people-first culture because we know our people are at the very heart of our success. We embrace a flexible work model because we trust our people to make decisions about how, when, and where they work. We focus on well-being because we care about our people and their ability to thrive both personally and professionally. We are an anti-racist company because our dedication to Diversity, Equity, and Inclusion is more than a statement. It is a deep commitment to doing the work to foster an equitable environment that celebrates people for all of who they are.