Intern - Customer Services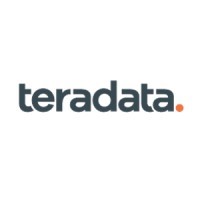 Teradata
Customer Service
Buenos Aires, Argentina
Posted on Tuesday, November 7, 2023
Requisition Number

:

217573
Job Category

:

College & Interns
Our Company
At Teradata, we believe that people thrive when empowered with better information. That's why we built the most complete cloud analytics and data platform for AI. By delivering harmonized data, trusted AI, and faster innovation, we uplift and empower our customers—and our customers' customers—to make better, more confident decisions. The world's top companies across every major industry trust Teradata to improve business performance, enrich customer experiences, and fully integrate data across the enterprise.
What You'll Do
Perform activities associated with product/service resolution issues

Log problem resolution- maintains databases

Research knowledge bases for known solutions to known problems

Identification and management of duplicate incidents

Review and analyze system logs

Identify potential actions to resolve errors

Create Output Action incidents

Assist with customer report development

Participates in requirements gathering process and user testing

Respond to the calls from the customer

Perform hardware break –fix

Perform hardware and software installations and upgrades includes site or system preparations

Perform preliminary software problem investigation and diagnostics collection

Manage system-based Change Controls for O/S, Teradata SW and HW environment

Perform Operating System or Teradata Software upgrades

Escalate unresolved issues to the Regional Level-2 Support Centre as per the Incident escalation process

Provide feedback to the customer for reported issues

As per the Customer Support Contract provide the Site and Service reports

System Health Check Review, System management reporting and oversight of technical support issues.

Software release management, including review and recommendations on software updates.

Maintain and review Teradata interoperability and compatibility matrices and provide proactive recommendations to the customer.
Example of Possible Activities:
Help charging our customers for parts delivery and returns on timely manner;

Take care of Teradata Office support such as configuration of Notebooks, EasySetup, DataCenter, Printers, Wireless Network, Help to other departments, etc;

Help with parts logistics, supporting SSEs;

Basic customers reports for example incidents, CCs, NTA and FROs;

Simple hardware changes (i.e. disks, power supplies, reseats, power cycles.) during business hours;

Upload files / packages, such as Certified Lists, Disk Images, CMIC Images, Firmware Images, DUMP in preparation for change controls;

TDput upgrade in preparation for change controls;

Run node checks / chk_all / checktable / scandisk / system health checks in preparation for change controls;

FROS review and creation for change controls;

Simple configurations i.e installations procedures: Network Configuration;

Review of CIS errors;

Review of sites that need to update TESA;

Incident Review & Change Controls out of date and / or frozen, which requires action;

Monitoring of new KPIs;

Internal documentation and program FAQ

Participate in meetings and create minutes of meetings, with list of actions, responsible, deadline, etc.

Create Power Point presentations to communicate with customers and interns, as a summary of projects, such as installations, NPARCs, critical incidents, etc
Who You'll Work With
You will be working with the LATAM South SEM's team.
What Makes You a Qualified Candidate
In progress BS/BA degree in Business Technology, Computer Science, or Management Information Systems, or Engineering preferred. Between fourth or fifth semester of college will be required.

General working knowledge of Windows, LINUX and DBMS will be highly desired

Support center procedures and troubleshooting protocols knowledge

Intermediate/Advanced written and oral communication skills in English is required. Spanish will be a plus

Strong knowledge of LINUX/UNIX Skills

Investigation of software issues & problem diagnosis

Understanding of customer client/server network, connectivity & configurations will be desired

Understanding of hardware platforms, hardware and software configuration techniques

Knowledge of Office 365 (Excel, Word, PowerPoint, Outlook, OneNote, etc)
What You Will Bring
Proactive

Committed

Sense of criticality

Ownership

Accountable

Willing to help

Accepts responsibility

Openness

Positive attitude

Organized

Excellent interpersonal

Strong Documentation, Organizational Skills

Politically Astute and Relationship Management Capabilities

Develop and enforce account policies and procedures

Ownership of resolution to technical account issues

Technical ability to take control of account
Why We Think You'll Love Teradata We prioritize a people-first culture because we know our people are at the very heart of our success. We embrace a flexible work model because we trust our people to make decisions about how, when, and where they work. We focus on well-being because we care about our people and their ability to thrive both personally and professionally. We are an anti-racist company because our dedication to Diversity, Equity, and Inclusion is more than a statement. It is a deep commitment to doing the work to foster an equitable environment that celebrates people for all of who they are.