Senior MicroStrategy Consultant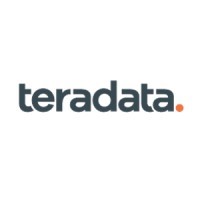 Teradata
Administration
Islamabad, Pakistan
Posted on Tuesday, November 7, 2023
Requisition Number

:

217403
Our Company
At Teradata, we believe that people thrive when empowered with better information. That's why we built the most complete cloud analytics and data platform for AI. By delivering harmonized data, trusted AI, and faster innovation, we uplift and empower our customers—and our customers' customers—to make better, more confident decisions. The world's top companies across every major industry trust Teradata to improve business performance, enrich customer experiences, and fully integrate data across the enterprise.
Job Title: Senior MicroStrategy Developer
Job Location: Islamabad, Pakistan
What You'll Do
Act as an authority on BI strategies and technologies and the appropriate application of these products and serve as an architecture expert to the organization
Cover all aspects of the development lifecycle required to successfully deploy the BI solution including the following: semantic layer design, BI technical architecture, performance tuning BI applications, and logical and physical data model design and implementation.
Understand the long-term business objectives and suggest technical strategies to meet those objectives by introducing innovation through technology, right selection of tools from BI tool suite
Design end-to-end solutions (ETL, Warehouse, Reporting) to meet specific client requirements using a variety of technologies.
Effectively analyse, resolve and document business problems with minimal oversight from senior management (i.e. accountable for owning and resolving issues)
Effectively multi-task between initiatives and consistently produce quality deliverables requiring minimal QA from peers/supervisors.
Demonstrate ability to effectively coach and mentor; regarded and sought by more junior staff as a coach and mentor
Keep current on new/relevant technologies.
Who You'll Work With
Must be a strong team player who collaborates well with others with different personalities and backgrounds
Will need to be a quick learner with the desire to improve skill sets
Needs to be flexible and willing to adapt to the ever-changing business environment
Team members are expected to be subject matter experts in their area and will both gather and explain financial data to a diverse audience including executive leadership.
Will need strong time management skills with the ability to effectively prioritize tasks
What Makes You a Qualified Candidate
Excellent Consulting, Oral and Written communication and Presentation skills
Strong SQL and Database experience with a major RDBMS (for example Teradata, SQL Server, DB/2, Oracle)
Excellent Troubleshooting skills
Strong background in IT
Experience with Logical and Physical Data Modelling, Database Architecture
Experience with Data Warehousing and ETL Methodologies
Familiarity with Erwin, Power designer or similar modelling tool.
Working knowledge of Hadoop Big Data architecture
What You'll Bring
5+ Years of experience with MicroStrategy. This includes knowledge of Architecture, Installation, Configuration and Development tools.
Experience with Design of end-to-end BI solutions and managing complex integration projects.
5+ years of Data Warehousing Experience
Experience in designing enterprise wide solutions and its expansion
Leadership experience (Either Technical Lead or Project Manager)
Experience with Solution Development Life Cycle, including requirements gathering, documentation testing and knowledge transfer is required.
Experience of successful project delivery following Agile methodology.
Experience with at least 1 front end BI tool (Either Tableau, Cognos, OBIEE, or Business Objects). This includes knowledge of Architecture, Installation, Configuration and Development tools.
5+ Years of experience with one or more ETL tool (Informatica, Datastage, Ab initio, Talend)
Extensive knowledge with design and development experience on scripting languages like Shell/Perl.
Comprehensive Knowledge of Ralph Kimball's Data Modeling Concepts including Transaction dimensions, conformed dimensions and facts, slowly changing dimensions, multi-Star/ Snowflake Schema Modeling, different types of Fact tables
Worked with Offshore client teams
Mobile BI development
Experience with BI solutions based on non-traditional Big Data databases (Hive, HBase, SimpleDB, MonetDB etc).
Any background/experience with Graphic Design
Why We Think You'll Love Teradata We prioritize a people-first culture because we know our people are at the very heart of our success. We embrace a flexible work model because we trust our people to make decisions about how, when, and where they work. We focus on well-being because we care about our people and their ability to thrive both personally and professionally. We are an anti-racist company because our dedication to Diversity, Equity, and Inclusion is more than a statement. It is a deep commitment to doing the work to foster an equitable environment that celebrates people for all of who they are.