Finance Operation Analyst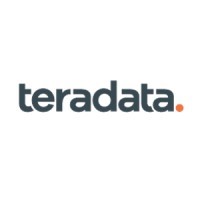 Teradata
IT, Accounting & Finance
Mexico City, Mexico
Posted on Tuesday, November 14, 2023
Requisition Number

:

217599
Our Company
At Teradata, we believe that people thrive when empowered with better information. That's why we built the most complete cloud analytics and data platform for AI. By delivering harmonized data, trusted AI, and faster innovation, we uplift and empower our customers—and our customers' customers—to make better, more confident decisions. The world's top companies across every major industry trust Teradata to improve business performance, enrich customer experiences, and fully integrate data across the enterprise.
What you will do 

This new team member will join the team in driving and owning the finance operations responsibilities for project set up, maintenance, project documentation, invoicing, processing of change orders, monthly performance reporting, and control operations. This role requires not only advanced reporting and expertise with MS excel but the ability to leverage the data warehouse for ad hoc reporting, and to demonstrate advanced capabilities with reporting tools to drive innovation and efficiency improvement.  Time management, ability to multitask, and analytic skills are essential for this role. 
Apply Finance Governance Policies on day-to-day financial activities and project updates in Certinia

Support for Certinia tasks: setting up new projects, reporting on project / customer financials, project maintenance, and project completion

Manage Revenue Recognition processing

Manage Billing requests and ensure invoicing are processed in accordance to the contract terms and on time

Ensure the integrity of the Certinia records

Proactively make suggestions for improvements to the financial and portfolio management processes 

Provide general business operations support to the regions.

Review contracts to determine all financial elements of the transaction

Validate and finalize project setup in Certinia in accordance with Finance Governance policy

Manage new order bookings and backlogs

Update Opportunities in Salesforce based on order booking

Setup and track Work at Risk projects

Review and approve the Budget Change Requests (BCRs)

Analyze project financial or system issues and implement resolution

Build relationships with cross-functional teams to ensure accuracy and completeness of information needed in Certinia

Identify and drive ongoing process improvements and efficiencies

Reconcile revenue, billing, and order attributes across ERP, Workday, and Certinia.

Coordinate updates and fixes when items in the reconciliation items are found

Analyze project financial or system issues and implement resolution when escalations occur

Help drive change management through communication and training as initiatives are implemented.

Prepare Standard Weekly/Monthly Reports across regions

Act as the Subject Matter Expert (SME) and trainer for your region on assigned topics

Provide support testing and tracking changes within Certinia
Who you'll work with
This role will work closely with region and finance leadership.
What makes you a Qualified Candidate
Bachelors in business, accounting, or finance

Strong English Communication Skills (Verbal, Reading & Written)

Ability to read, analyze and understand customer contract, corporate policies, P&L, and miscellaneous project documentation

Strong attention to details is a must

Advanced Excel skills

Experience using BI tools such as Power BI, Tableau etc. is a plus

2-5 years of professional work experience

Proactive and passionate: Independently capable of seeking information, solving problems, and delivering results in challenging situations

Exceptional business acumen with the ability to understand and analyze financial data
What will you bring
Can quickly develop technical proficiency to understand necessary system integrations from a data-dependent process perspective

Strong communication and interpersonal skills, ability to work in highly dynamic and fast-paced environment

Results and success oriented, conveying a sense of urgency and driving issues to closure

Ability to work with high degree of self-direction

Work with confidential information

Able to work well under pressure and to very tight deadlines
Why We Think You'll Love Teradata We prioritize a people-first culture because we know our people are at the very heart of our success. We embrace a flexible work model because we trust our people to make decisions about how, when, and where they work. We focus on well-being because we care about our people and their ability to thrive both personally and professionally. We are an anti-racist company because our dedication to Diversity, Equity, and Inclusion is more than a statement. It is a deep commitment to doing the work to foster an equitable environment that celebrates people for all of who they are.