Senior Data Scientist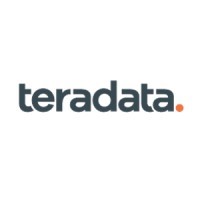 Teradata
Data Science
Islamabad, Pakistan
Posted on Tuesday, November 14, 2023
Requisition Number

:

217616
Our Company
At Teradata, we believe that people thrive when empowered with better information. That's why we built the most complete cloud analytics and data platform for AI. By delivering harmonized data, trusted AI, and faster innovation, we uplift and empower our customers—and our customers' customers—to make better, more confident decisions. The world's top companies across every major industry trust Teradata to improve business performance, enrich customer experiences, and fully integrate data across the enterprise.
What You'll Do
Lead Teradata Data Science delivery teams in supporting account teams and prospective customers to analyze and understand customer requirements through extensive data exploration and analysis phases
Work directly with prospective customers' technical resources to devise and recommend solutions based on the understood requirements.
Work on POC and Pilot Projects to showcase the benefits of Advanced Analytics, Deep Learning, Cloud and Big Data Technologies to customers.
Use Analytical tools and Deep Learning frameworks; like SAS, Python, R, TensorFlow, AzureML etc., to deliver required analytics solutions
Strong hands-on data wrangling, statistical modeling and number crunching skills to develop the right insights
Who You'll Work With
Present findings to IT and Business stakeholders.
Actively participate in brainstorming sessions to come up with possible solutions/analytics.
Minimum Requirements
8+ years' experience in data driven field (e.g. BI, DWH, Analytics etc.).
Experience in data analysis is a plus.
Strong hands on experience with programming languages (e.g. R, Python, Java, etc.)
Comfortable with and experience using SQL.
Significant familiarity with Statistical concepts. In-depth understanding is a plus.
In depth understanding of Machine Learning concepts and statistical modeling.
Exposure and Experience with Artificial Intelligence and Deep Learning
Business understanding for at least 2-3 fields/domains (Telco/Retail/Manufacturing/Healthcare etc.).
Ability to analyze customer technology, define business requirements & participate in risk analysis activities
Strong Requirement Elicitation & Analysis skills
Cloud Computing Experiences would be a plus (Azure /AWS/Google)
Experience of Teradata platform would be a plus
Experience as a Technical Lead both in presales support (estimating and designing customer solutions) and delivery activities (deployment of customer solutions) is a plus
Minimum Masters Degree in Data Science, Engineering, Computer Science, Business Administration or Statistics.
Preferably a Doctorate in the relevant field
What You'll Bring
Ability and willingness to learn.
Collaborative attitude and team player.
Very strong analytical skills.
Ability to independently manage critical situations.
Story building skills.
Critical thinker and problem-solving skills
Excellent communication skills, both written and verbal, with the ability to present complex ideas to technical and non-technical audiences.
Ability to coordinate with SMEs, stakeholders, manage timelines, escalation & provide on time
Ability to prioritize assignments, handles shifting deadlines, and work independently as well as in a team environment.
Why We Think You'll Love Teradata We prioritize a people-first culture because we know our people are at the very heart of our success. We embrace a flexible work model because we trust our people to make decisions about how, when, and where they work. We focus on well-being because we care about our people and their ability to thrive both personally and professionally. We are an anti-racist company because our dedication to Diversity, Equity, and Inclusion is more than a statement. It is a deep commitment to doing the work to foster an equitable environment that celebrates people for all of who they are.