Business Process Specialist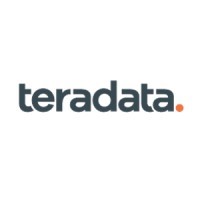 Teradata
Operations
Mexico
Posted on Wednesday, November 15, 2023
Requisition Number

:

217405
Our Company
At Teradata, we believe that people thrive when empowered with better information. That's why we built the most complete cloud analytics and data platform for AI. By delivering harmonized data, trusted AI, and faster innovation, we uplift and empower our customers—and our customers' customers—to make better, more confident decisions. The world's top companies across every major industry trust Teradata to improve business performance, enrich customer experiences, and fully integrate data across the enterprise.

What You'll Do
Dive into a transformative role with Teradata as a forward-thinking expert in business process re-engineering when it comes to Customer lifecycle marketing. We're seeking a data-driven specialist deeply attuned to lead, contact, and account management. Your mission is to supercharge every stage of the customer journey. Your role will be instrumental in driving excellence throughout the customer journey while ensuring processes are streamlined, data-driven, and in harmony with system capabilities.From the initial touchpoint, through nurturing and conversion, to retention and re-engagement, you'll be the driving force. Harnessing data analytics, engagement metrics, and cutting-edge technologies, you'll craft personalized experiences and bolster our customer growth through process and data management. In this role, proficiency in data management, understanding of lead-to-account-opportunity processes, a collaborative spirit, and the skill to turn metrics into actionable insights are paramount.
Your responsabilities:
Oversee and refine the customer lifecycle journey with a keen focus on lead, contact, account management and other business processes, leveraging engagement metrics and data models to inform strategies.

Conduct comprehensive analysis of current business processes, workflows, and systems to identify bottlenecks, inefficiencies, and areas for improvement. Perform a risk assessment and gap analysis to identify where improvements are needed.

Leverage best practices to identify the standards required and provide recommendations for updates / modifications to business processes.

Assist with the implementation of updates and recommendations to business processes and related documentation.

Directly manage and optimize the lead-to-account conversion process, ensuring seamless transitions and efficient routing.

Analyze the efficiency of contact and account management systems, identifying gaps, suggesting improvements, and ensuring alignment with marketing strategies.

Conduct a comprehensive analysis of current lead, contact, and account management operations, spotting bottlenecks and areas for improvement while taking into account system implications.

Collaborate with cross-functional teams to implement technology solutions that complement and enhance lead, contact, and account management systems.

Design, develop, and document business processes related to lead, contact, and account management, ensuring alignment with overarching marketing strategies.

Evaluate the system impact of marketing campaigns on lead and account conversions, using engagement metrics to adjust and optimize performance.

Lead change initiatives with an emphasis on refining lead and account management processes, communicating changes, and ensuring smooth system integrations.

Monitor the success of newly implemented lead, contact, and account management processes, seeking feedback and continually searching for opportunities to fine-tune.

Ensure data quality, consistency, and reliability across systems to inform lifecycle strategies.

Collaborate extensively with stakeholders, especially sales and account teams, to ensure marketing strategies align with lead and account management goals.

Manage weekly/monthly/quarterly cadence reviews with marketing and sales leadership on the marketing lead generation and delivery status and how it contributes to the overall sales funnel

Provide support in the development and delivery of training materials, focusing on best practices in lead, contact, and account management.

Other duties as assigned.
Who You'll Work With
You will partner with Sales, Go-to-Market, and Sales Operations to ensure delivery of contact-based and account-based lead delivery and to ensure follow-up of leads
What Makes You a Qualified Candidate
Bachelor's degree in Marketing, Industrial Engineering, Computer Science, Business Administration, or a related field.

Minimum of 5 years in customer lifecycle marketing, lead, contact, and account management or related field and 3+ years in process engineering or related roles.

Strong knowledge of marketing automation, webinar, event platforms, especially as they relate to lead and account management; Eloqua preferred.

Strong knowledge of digital marketing platforms (Website CMS, chat, advertising, video etc)

Proficiency with Salesforce, Google Analytics, and Account-Based Marketing (ABM) platforms such as 6Sense and Demandbase.

Advanced skills in BI and analytics tools, preferably SQL and Power BI.

Experience with Agile software development methodologies; certification is a plus.

In-depth understanding of lead-to-account processes and the latest tools in the market.
What You Will Bring
Familiarity with technological solutions, their impact on business processes, and automation tools.

Exceptional analytical skills with expertise in data interpretation, engagement metrics, and process modeling techniques like Six Sigma; certification a plus.
Why We Think You'll Love Teradata We prioritize a people-first culture because we know our people are at the very heart of our success. We embrace a flexible work model because we trust our people to make decisions about how, when, and where they work. We focus on well-being because we care about our people and their ability to thrive both personally and professionally. We are an anti-racist company because our dedication to Diversity, Equity, and Inclusion is more than a statement. It is a deep commitment to doing the work to foster an equitable environment that celebrates people for all of who they are.