Data Migration Consultant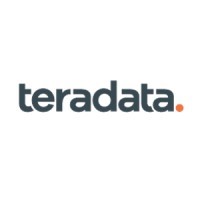 Teradata
Mexico
Posted on Wednesday, November 15, 2023
Requisition Number

:

217603
Our Company
At Teradata, we believe that people thrive when empowered with better information. That's why we built the most complete cloud analytics and data platform for AI. By delivering harmonized data, trusted AI, and faster innovation, we uplift and empower our customers—and our customers' customers—to make better, more confident decisions. The world's top companies across every major industry trust Teradata to improve business performance, enrich customer experiences, and fully integrate data across the enterprise.
What You'll Do
The Data Migration Team (DM&M) plays a crucial role in migrating our customers Vantage/Teradata database to the Cloud. The team operates in close collaboration with regional teams and customers, to execute a successful data migration event.
The Data Migration Consultant is a crucial role that contributes to the success of migrating existing Vantage Enterprise customers to new Vantage/Teradata platforms. Data Migration Consultant responsibilities includes:
Guide our customers and project teams on migration options and strategies to plan the migration.

Present technical implementation approaches to customers and project teams.

Analyzing the customers database demographics to help tune migration jobs for optimal performance.

Installation and configuration of the Data Migration software.

Tuning the migration network and migration software for optimal performance.

Mentor other team members to deliver expected outcome.

Manage and navigate support escalations involving migration deployment and executions.

Thoroughly assess and proactively highlight project related technical risks and corresponding mitigations to project stakeholder during meetings.

Create documentation and other relevant assets/learning.

Look for automation, product, and process opportunities to bring down the overall effort and schedule of project.
Who You'll Work With
This position offers unique opportunities to work with technology leaders in their respective fields. As a valued member of our COE, you will report to the Data Migration Service Manager and will join a team with an impressive track record of successfully executing of migrations projects for Fortune 500 companies.
This role requires you to engage directly with Teradata project, sales, technical and customer leadership teams. You will become an integral part of a dynamic, technically driven, and innovative group dedicated to delivering high-quality data migrations to our clients.
What Makes You a Qualified Candidate
Bachelor's Degree from a reputed Educational Institute or 5 years of Teradata experience.

Strong Linux O/S Server configuration admin/setup/tuning skills for both OnPrem and Cloud VM systems.

Strong Networking skills to support OnPrem and Cloud Networking configurations, diagnostics, and triage across all major Cloud Providers.

Experience with Teradata Database Architecture.
Technical Skills
A good understanding of Vantage/Teradata Database architectures and implementations.

Experience with Teradata Data Stream Architecture (DSA)/BAR & QueryGrid setups and configurations.

Linux, O/S savvy, Server configuration admin/setup/tuning for both OnPrem and Cloud VM systems.

Cloud networking and connectivity to On-Prem client systems and environments with Basic Cloud certifications in AWS/Azure or GCP.

Effective communication, technical, team, and leadership skills to drive calls, projects, and assignments to successful completion.

Closed Loop/Corrective Action experience.

Application/script programming desirable (Python, Perl, and Linux Shell Scripting).

Jira, Teams, and ServiceNow application experience desirable.
What You Will Bring
Strong written and oral communication skills required to influence technical, support, and engineering audiences.

Use various communication methods/tools to convey messages to the customers and other teams.

Able to present plans, direct group meetings of 5+ people, and drive technical and methodology discussions.

Proactive and results oriented; conveys a sense of urgency and drives issues to closure.

Flexible, hardworking, and self-motivated, with a positive attitude and the initiative to take on difficult challenges.
Why We Think You'll Love Teradata We prioritize a people-first culture because we know our people are at the very heart of our success. We embrace a flexible work model because we trust our people to make decisions about how, when, and where they work. We focus on well-being because we care about our people and their ability to thrive both personally and professionally. We are an anti-racist company because our dedication to Diversity, Equity, and Inclusion is more than a statement. It is a deep commitment to doing the work to foster an equitable environment that celebrates people for all of who they are.